News
How the last two years have given Stacy Lewis a new appreciation for the U.S. Women's Open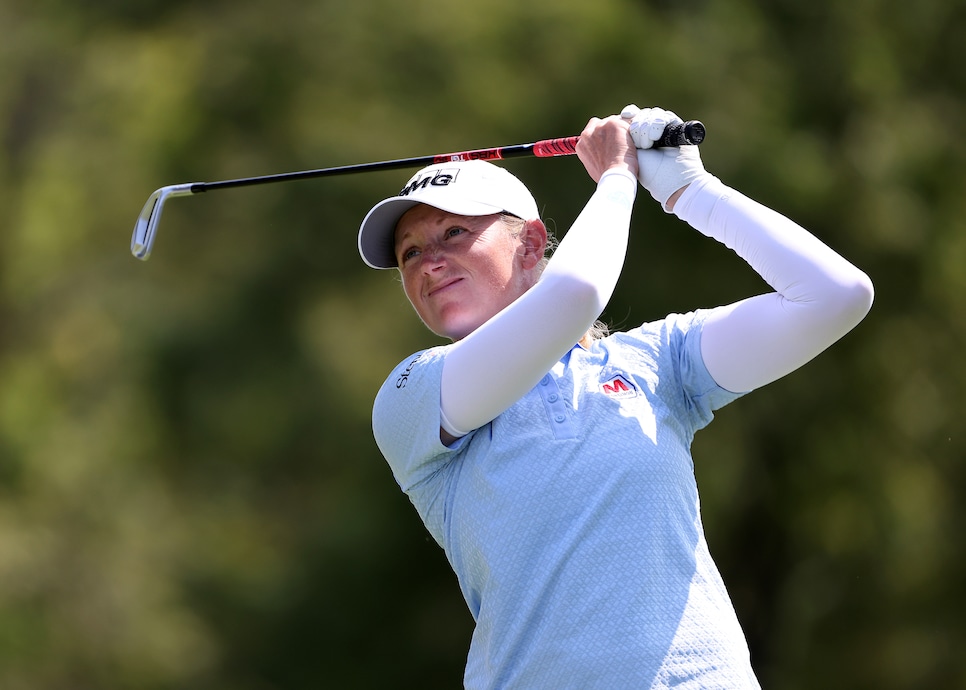 This is going to be a special U.S Women's Open for Stacy Lewis—and not just because it's being played next month in her home state of Texas.
The 13-time LPGA winner was one of the last players to get into the field at Champions Golf Club in her hometown of Houston, qualifying by being among the top 10 players on the LPGA money list not already exempt into the championship. This comes after having to appeal to the USGA for a special invitation to compete in 2019 when maternity leave prevented her from maintaining a spot among the exempt categories. Scrapping her way into the biggest event in women's golf has given Lewis a new appreciation for the championship.
"I think for me, I took for granted all those years that I just got into the U.S. Open easily," Lewis said on Friday during a Women's Open media day. "I was playing great golf, I never had to even think about it. But the last two, three years I've really had to think about making sure I was in the U.S. Open."
This will be Lewis' 14th U.S. Women's Open. Qualifying this year was different from any other year: Because of the COVID-19 pandemic, the USGA canceled local qualifying and all entries were gained through exemptions.
After six missed cuts in 2019 and a series of canceled events in 2020, Lewis fell to 105th in the world in August, which meant she couldn't qualify off the World Rankings. The 35-year-old also couldn't get in from the five-year exemption window given to major winners; Lewis' last major victory was the 2013 Women's British Open. Even a victory at the Ladies Scottish Open in August, her first LPGA title in nearly three years wasn't good enough, as it came after the June 7 cutoff for tour wins to get you into the major. (Here's the full explanation of exemptions to the 2020 U.S. Women's Open.)
Finally, Lewis got in off one of the last exemptions categories Ladies Scottish Open victory pushing her high enough on the money list (she's 10th overall) to be among the 10 non-exempt players given late invitations.
Getting into the field last year, in 2019, was complicated for Lewis, too. She went on maternity leave in 2018, giving birth to her daughter, Chesnee, in October. When she left, she was ranked No. 33 in the world, and returned six months later at No. 58. When entries closed for the 2019 U.S. Women's Open, Lewis was still outside the top 50 and not exempt. She appealed the USGA, received an exemption, and was part of the USGA's process of updating the maternity policy around the championships. The USGA announced early in 2020 that when a player goes on maternity leave, their ranking will be "frozen"—so, if their ranking was high enough to get them into a championship before they started maternity leave, they'll still be eligible for that event when they return from maternity leave.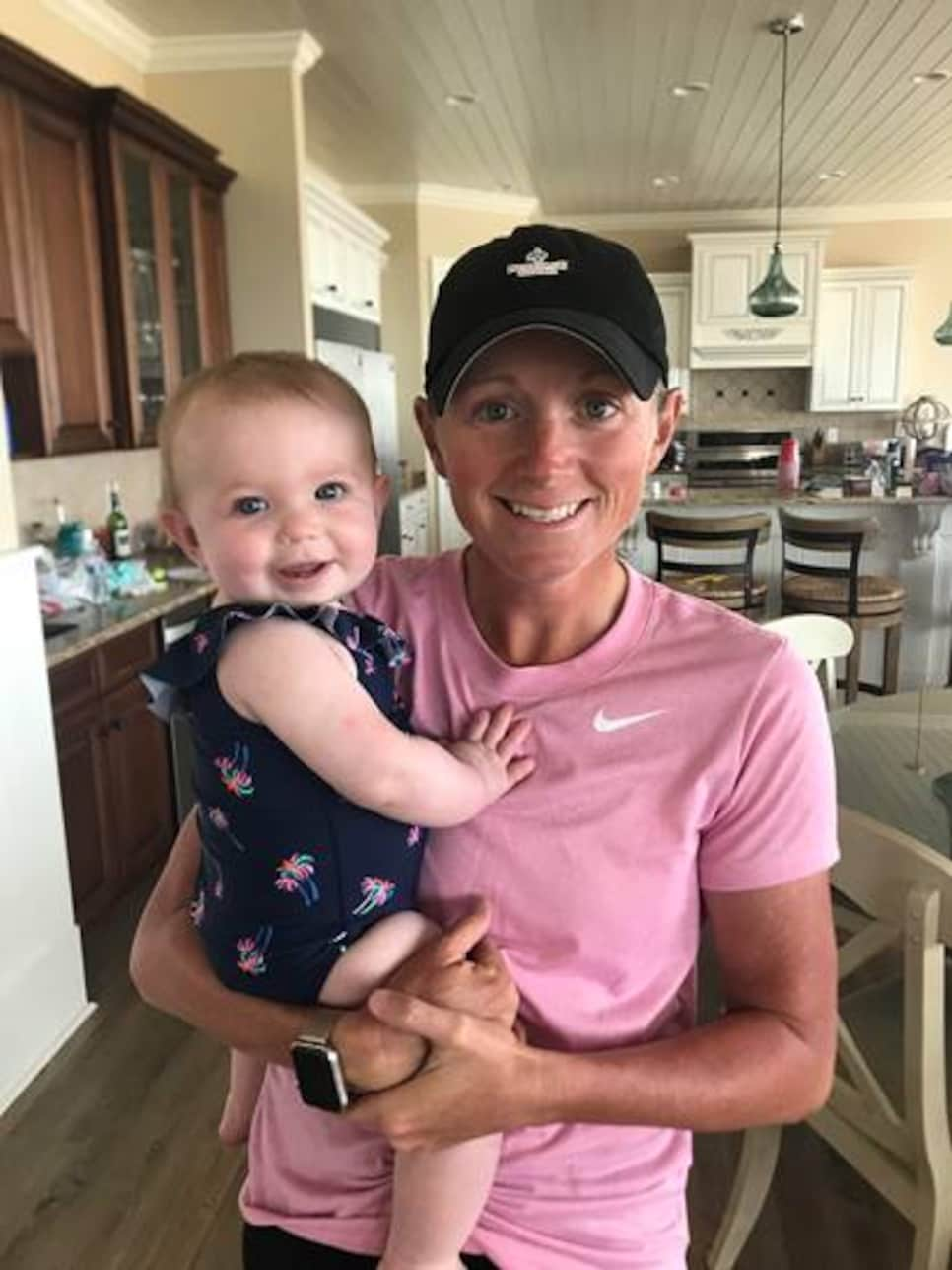 "With having a baby, these last couple years I went through some struggles with the maternity policy and I had to earn my way into this championship this year," Lewis said. "I really took it for granted. I'm not going to do that anymore."