First Cut
Srixon Z-Star Divide: What you need to know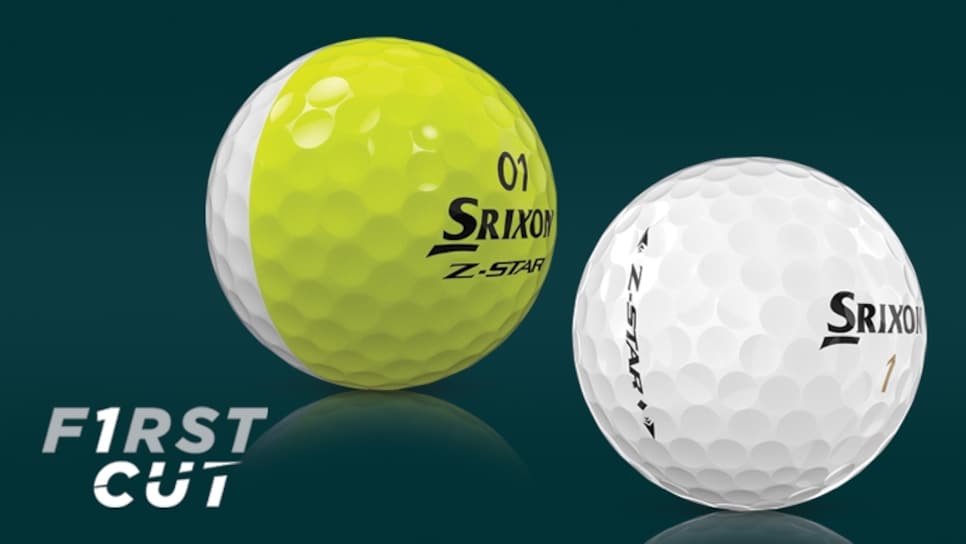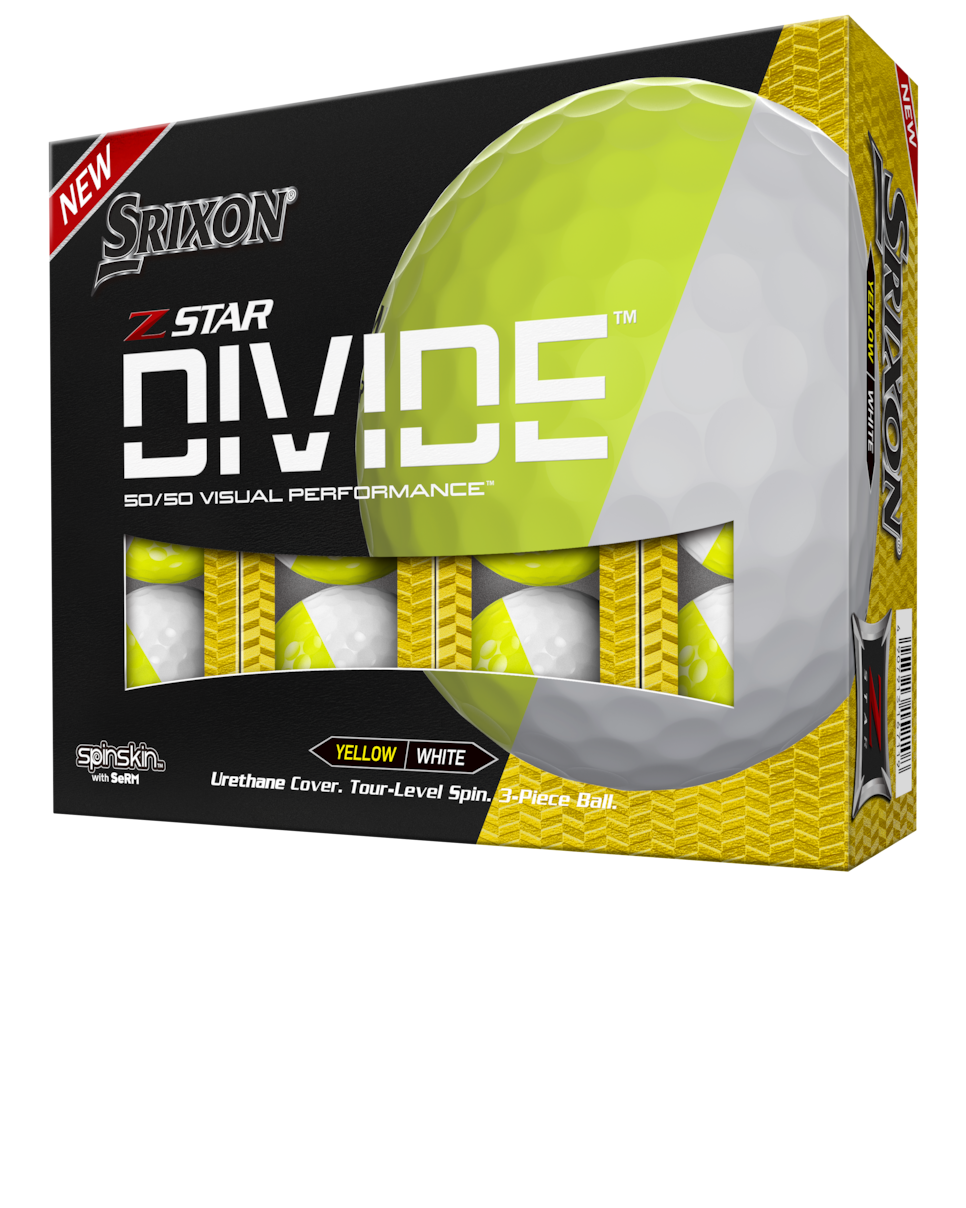 THE DEEP DIVE: To some it may look like a toy or perhaps a castaway from a Myrtle Beach Treasure Island miniature golf course. Even some historians might recall it as reminiscent of the Ping Eye1 and Eye2 golf balls of the 1970s, '80s and '90s. But that would be completely missing the point behind the new Srixon Z-Star Divide golf balls.
Building on the success of last year's introduction of the two-tone, split-hemisphere colored Q-Star Tour Divide, Srixon is bringing that same visual look to its highest tech and highest performing models. The Z-Star and Z-Star XV are aimed at the best players, including last week's Sony Open winner and defending Masters champion Hideki Matsuyama. Both feature the thinnest urethane covers in the company's line (0.6 and 0.5 millimeters, respectively) and both utilize a special cover coating (called "SpinSkin") that improves the chemical bonds of the cover material, making it more flexible so it provides more grab in the grooves on short shots for extra spin. Beneath the cover, both balls bake in extra firmness at the outer edges (XV uses a dual-core construction) for more resilience and greater initial ball speed.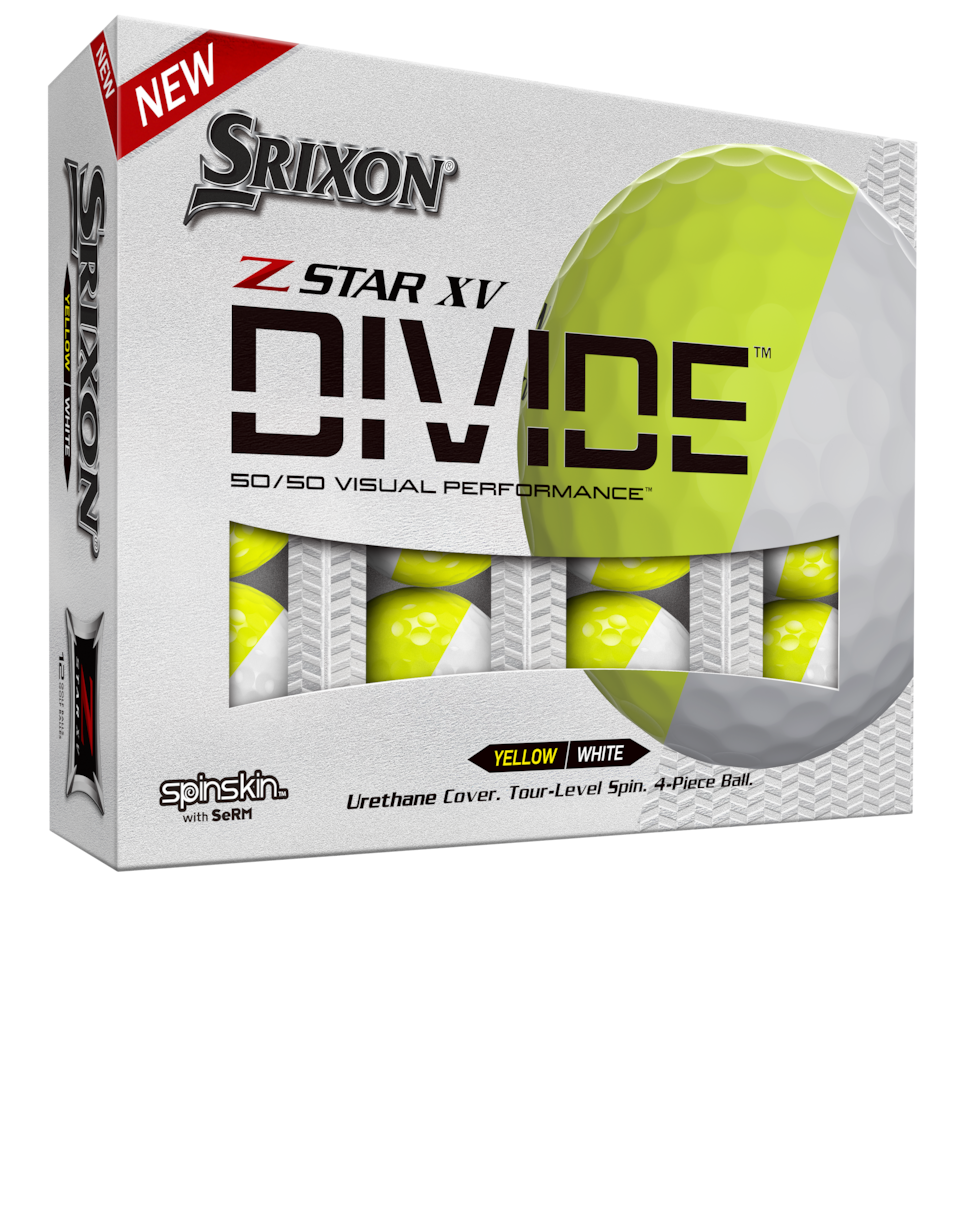 "They're so easy to see flying through the air, and give great visual feedback on pitches and chips around the green," he said.
The Z-Star Divide is designed for swing speeds over 90 mph and has the higher greenside spin of the two models. The Z-Star XV Divide features a mid-high launch and is designed for swing speeds over 100 miles per hour.
The Z-Star Divide and Z-Star XV Divide will be in stores Jan. 21.