The Loop
Spiraling Knicks homer selling fandom for $1,973 on eBay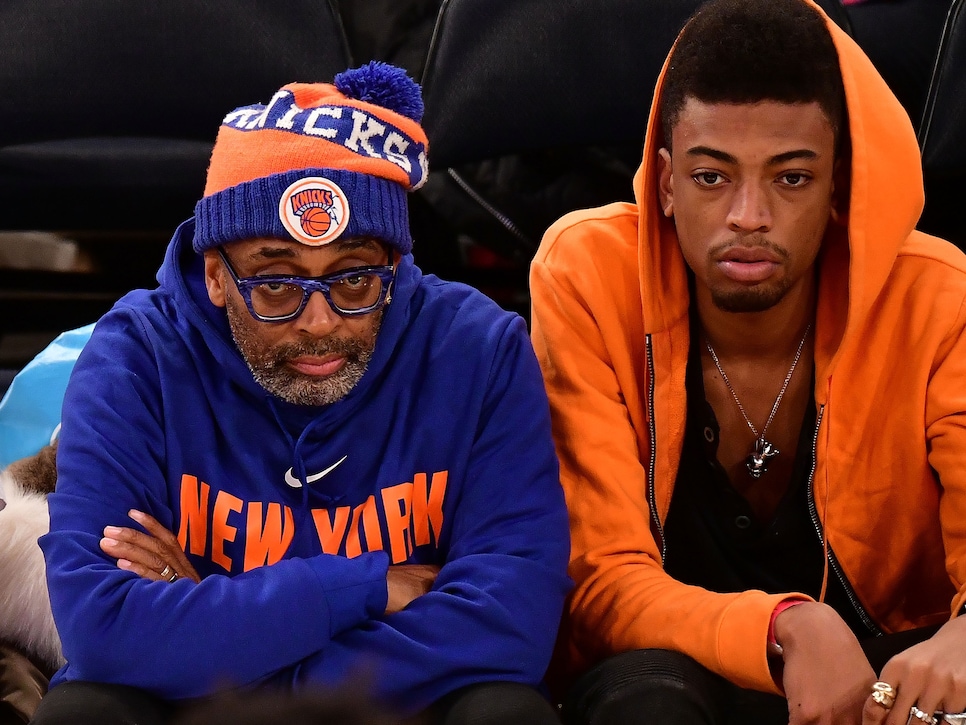 OK, we know the New York Knicks are bad. Like, really bad. And without Kristaps Porzingis for most of the 2018-19 season, things look pretty grim for the foreseeable future. And one fan has had enough. So much so that they are putting their fandom up for sale on eBay—and it appears they will get more than $2,000 for it.
Why on earth didn't I think of this?
As a Knicks fan since the mid-1970s, I have never enjoyed a championship season. Sure, 1994 was fun, but I still get the shakes when I see highlights of John Starks chucking up three-pointers in game 7 against Houston. I remember Charles Smith's three successive misses against the Bulls and Patrick Ewing's finger roll clanging off the iron. I remember Reggie Miller humiliating us as we choked away a surefire playoff win and Ken "The Animal" Bannister simply wearing a Knicks jersey. Some things you simply can't unsee.
According to Yahoo! Sports, the seller set the initial bid at an ironic $1,973 (1973 being the last championship for Knicks). The deal was simple: win the auction and you get to choose what team he roots for instead. Again, why didn't I think of this?
So far, the fan has incredibly received two bids, upping the ante to $2,750 as of Tuesday morning. The fan also has a laundry list of things he is willing to do for his new team, according to the eBay listing:
• Root for this team wholeheartedly
• Bet $500 on their team total over wins, whatever it may be. Ensuring I root for them each and every game
• Buy the NBA package to watch every game
• Buy 2 different players jersey from the team
• Attend 1 Home Game of this team (obviously I have to cover flight and lodging as well)
• Attend 1 Away Game of this team (again, a full travel package)
• Throw out my awesome Knicks trash can, replacing it with the team of your choosing
• Burn no less than 3 articles of Knicks memorabilia
• Your teams license plate casing for my car
If you read the eBay listing it is filled with the kind of angst only a true Knicks fan can feel. Which gives me an idea. The winner of the auction should make the fan root for…the New York Knicks. It would only be fitting.