Equipment
Spin Zone: Hot List ball spin chart shows more spin at lower prices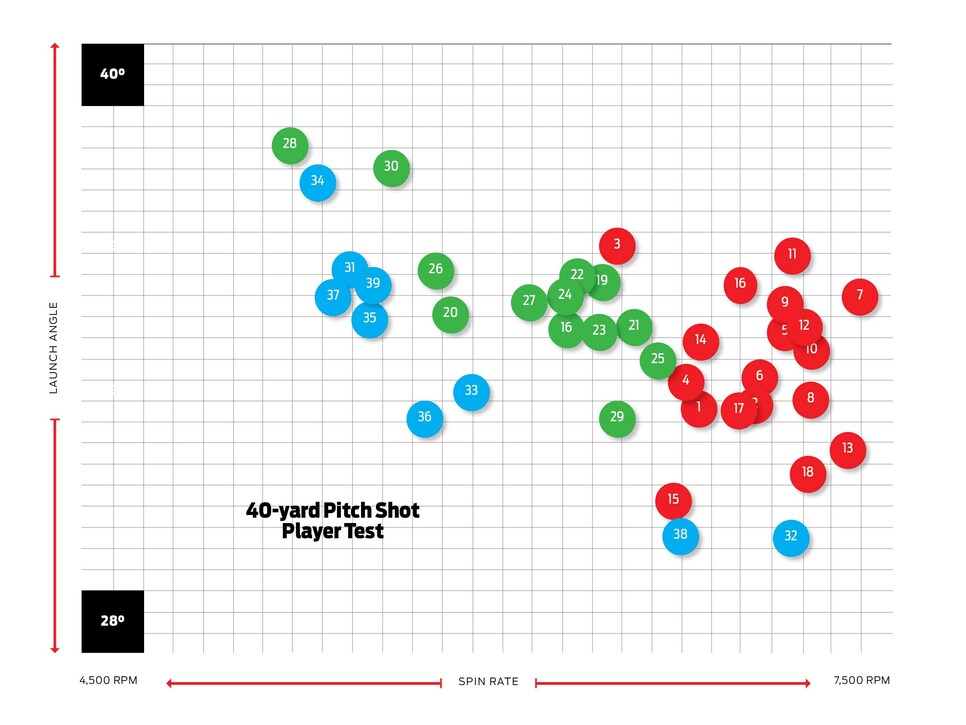 How different are golf balls? Golf Digest's 2017 golf ball Hot List is a good starting point to see which balls resonated most with our players, and which technologies we found to be the most interesting. What we're seeing more this year than ever before however, is more instances of golf balls that produce the kind of greenside spin that previously was reserved only for the most expensive balls.
As we've done for many years, we test all the balls on the Hot List with wedge shots to show how they perform differently on these greenside shots. Using our Foresight Sports GC2 launch monitor, we evaluated each ball's spin and launch angle on a player test of 40-yard wedge shots. We used a 60-degree Cleveland RTX-3 CB for the shot, which was a lower-flighted pitch that carries most of the way to the green and then ideally stops after a few bounces. (In other words, not a 40-yard shot that is mostly played along the ground.)
Our results showed generally that the most spin on this shot came from balls with urethane covers. What's more interesting than ever before is that balls with solid core, multilayer construction and urethane covers now show up at the high, mid and low-price categories. That includes industry giant Titleist Pro V1/ProV1x at a retail price of nearly $50 a dozen, as well as several entries between $30-$35 a dozen (Maxfli UFliSoft/UFliSpeeed, Snell My Tour Ball, Srixon Q-Star Tour, TaylorMade Project (a), Vice Pro Soft). There even are balls with this elite construction being offered at the lowest price points, including the Top-Flite Gamer Tour and of course, the cult favorite Kirkland Signature found only in Costco stores at two dozen for $30.
Often the advantage of these urethane covered balls vs. ionomer or Surlyn covered balls was 800-1,500 rpms of spin. What does that difference mean in terms of proximity to the hole? A little or a lot. Depends firstly on how firm the greens are: the firmer the green the more spin can be beneficial in stopping the ball. It's also noteworthy that the lower spinning balls tend to launch higher so that may help them stop after landing because of their steep angle of descent. Still, the Foresight Sports ballflight simulation software suggests that the spin difference might mean 15-18 feet of extra rollout after landing compared to the highest spinning balls.
What that really means is more predictable control for the highest spinning balls, provided you're skilled enough to take advantage of it. Bottom line: Find the balls on the Hot List that sound interesting to you and then test different balls with your short game because that's where you really determine your score.