welcome to the jam
The original 1996 'Space Jam' website is still live and proof that the internet was once a better place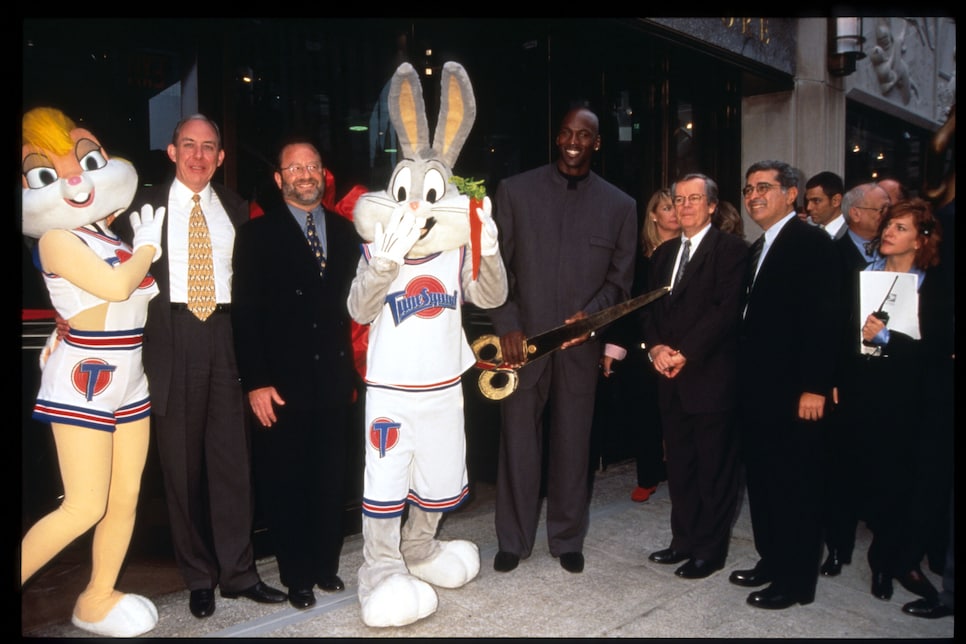 A lot of sports happened over the weekend. Jalen Suggs achieved immortality, Jordan Spieth is BACK, UConn women's basketball lost by double-digits, Shohei Ohtani hit a home run that's still in the air, and whatever this is happened.
Despite all of those very important events, there was one thing that dwarfs everything else: 'Space Jam' has returned.
Now, there are two ways to look at this cash grab featuring LeBron James, Bugs Bunny, CGI Don Cheadle and the Clockwork Orange guys.
One: Who cares? This is a sequel to a messy-but-fun 1996 cartoon comedy and it'll probably be fine or whatever.
As an individual that on a weekly basis forced his parents to take him to Blockbuster to re-rent 'Space Jam' when he probably should've just bought his own copy of the movie, this is a critical situation. At one point in my life, I could've quoted every line from Bill Murray to Lola Bunny. Now, the gang (sans Michael Jordan) is back together and my first thought was to check out the old 'Space Jam' website, which is a treasure trove of 1990s internet culture.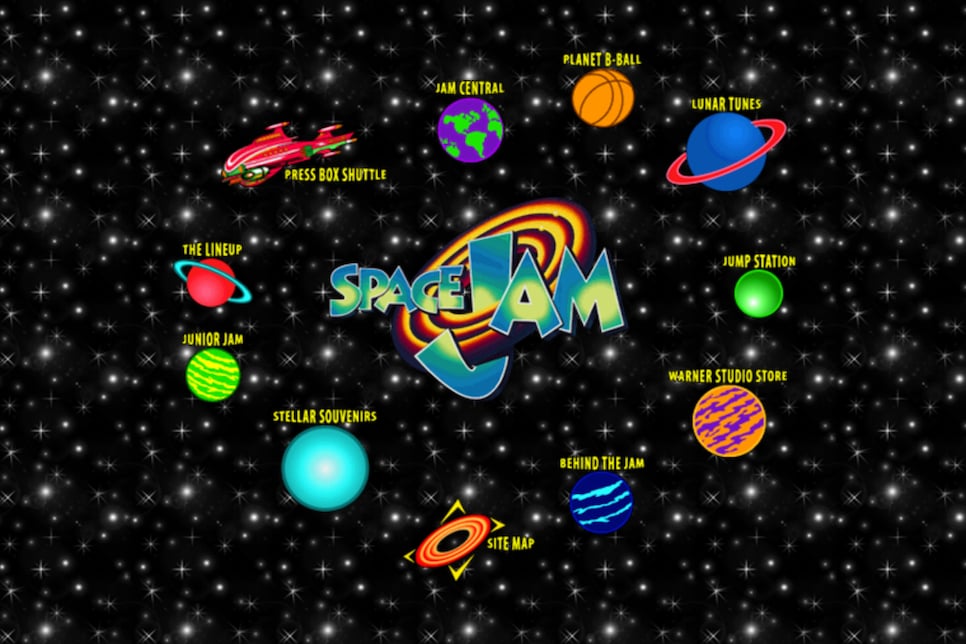 I mean, just look at this.
Although you have to bypass the new LeBron James 'Space Jam' website—click the ''Space Jam logo in the top right corner of SpaceJam.com to get to the goods—everything you know and love about the vintage site is right where you remembered it.
Alliteration is key, along with a Tumblr-esque wallpaper background and a quiz with disgusting yellow text overtop a bright-red monster photoshop.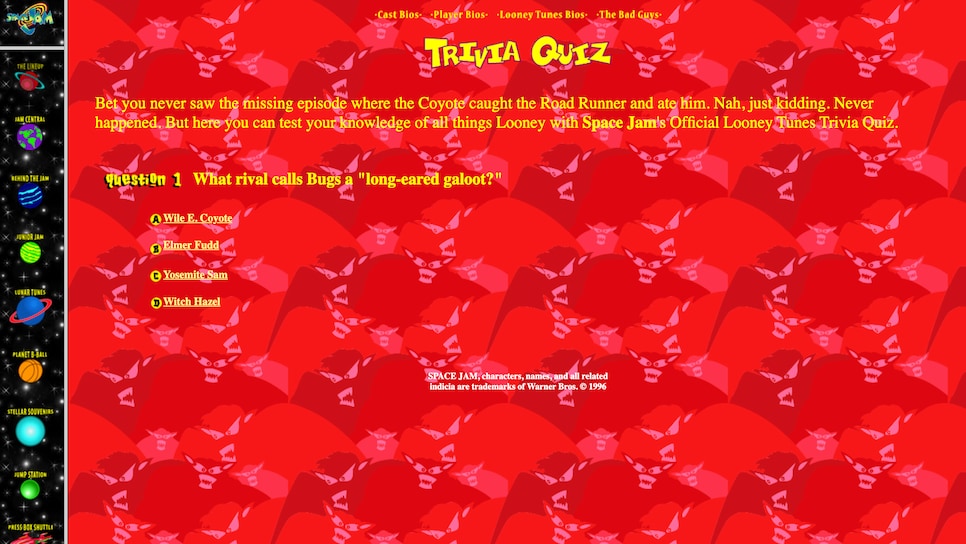 Check out the the "Press Box Shuttle" in which the site incorrectly announces that there is "no Spacejam news at the moment." Stop by "Planet B-Ball" and take on the Monstars in an outdated interactive. Visit "Stellar Souvenirs" and get a custom screen saver. Remember when those were all the rage?
This website is a cultural landmark, the late 20th-century's Mount Rushmore. When the aliens come down to Earth and look upon all that humanity has done, we must show them this website first, as it is the best explanation of what our best and brightest were able to achieve.