News
SEC becomes first Power Five conference to outline plan to play fall college golf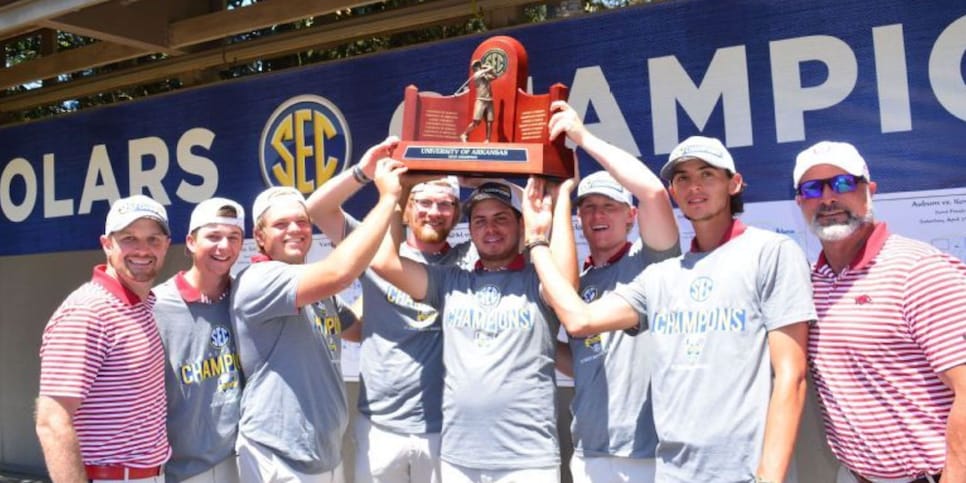 Good news regarding the 2020-'21 college golf season has been hard to come by, with multiple Division I conferences canceling all fall competitions in response to the COVID-19 pandemic. But on Thursday, the Southeastern Conference offered fans something to cheer about when SEC commissioner Greg Sankey released information outlining start dates and formats for several sports to return to action in the fall, including men's and women's golf.
Mind you, the schedule will not resemble what we've come to expect in previous college seasons. For starters, schools will be allowed to play a maximum of three team events (most programs play four or five). Additionally, schools can't begin competition until Oct. 1.
Most importantly, schools will be limited to events that only involve the other SEC schools or non-conference teams from the geographic region of the SEC school. A potential result of these restrictions is that schools will host a handful of team match-play events.
Mind you, the restriction on who SEC teams can compete against might not be that onerous when you consider the SEC is the only D-I power conference to formally outline a plan to hold fall golf events. Earlier in the summer, the ACC, Big Ten and Pac-12 announced that fall seasons had been canceled. The Big 12 has yet to announce plans for fall college golf.
Any student-athletes at SEC schools who elect not to participate in intercollegiate athletics during the fall semester because of health or safety concerns related to the coronavirus will continue to have their scholarships honored and will remain in good standing with their teams.
All 14 schools—Alabama, Arkansas, Auburn, Florida, Georgia, Kentucky, LSU, Missisippi, Mississippi State, Missouri, South Carolina, Tennessee, Texas A&M and Vanderbilt—in the SEC have both men's and women's golf teams.