News
South African overcomes a year full of struggles to claim Czech Masters title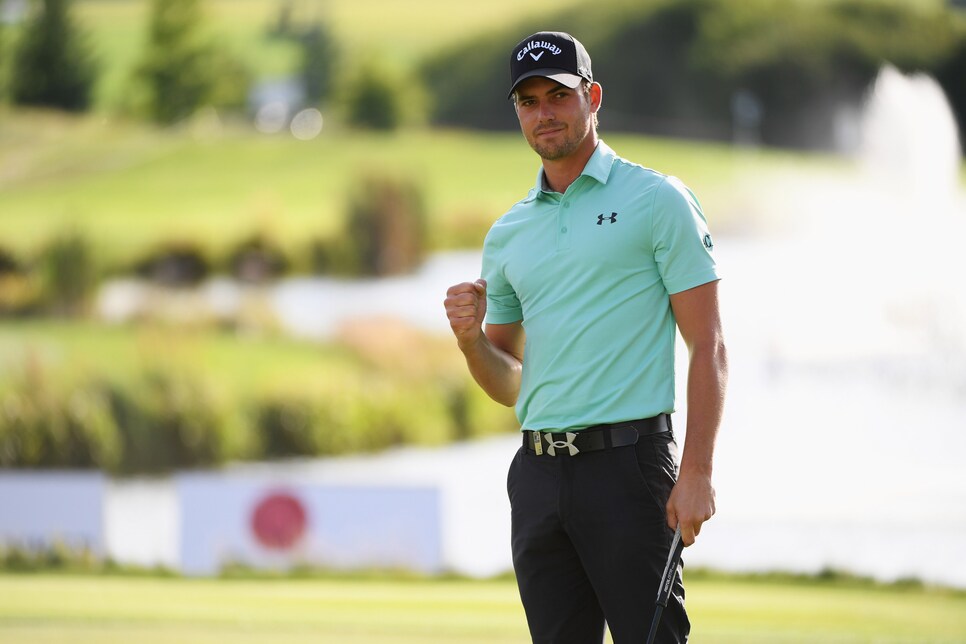 Ross Kinnaird/Getty Images
Haydn Porteous missed the halfway cut in the 2016 D+D REAL Czech Masters, the start of a 16-tournament run on the European Tour in which the 23-year-old South African played on the weekend only twice. It was a startling sequence of bad form from a man who had won the Johannesburg Open just a few months earlier.
Now fast forward 12 months. In a season during which he has recorded only one top-10 finish—a T-6 at the Made in Denmark one week earlier—Porteous is now a two-time European Tour champion. With a final-round 69, Porteous reached 13 under par at the Albatross Golf Resort outside Prague to win the 2017 edition of the Czech Masters by two strokes over England's Lee Slattery. Another Englishman, Tom Lewis, tied for third with Pontus Widegren of Sweden at 10 under.
"It's been a really torrid time through the last eight, nine months, and I've really started doing the right things. And slowly but surely the golf has got a little bit better," said Porteous, who won €166,660. "To get my second European Tour win under the belt just feels amazing. When you start playing on the European Tour, you start to lose yourself, you lose how you got out here in the first place, and to then find yourself again and do the things you do to normally get on the tour is key. It's just one tournament at a time, one shot at a time and just make sure I do the right things and be professional in the way I do everything. I'm sure this evening's probably not going to be the most professional moment of my life, but there's nothing wrong with having a bit of celebration."
Consolation for Slattery, albeit a slight one, comes from the fact that the former Russian Open champion moved to the top of the newly-minted European Ryder Cup qualifying table. Which may not mean much with 11 months to go before the last counting event, but it represented a considerably better performance than those turned in by some of the players likely to feature in captain Thomas Bjorn's thinking over the next year or so.
Two years after claiming the Czech Masters title, Thomas Pieters, the Old World star of the last Ryder Cup at Hazeltine, finished 66th after a closing 83 that included nine dropped shots and quadruple bogey. Another member of the 2016 side, Matt Fitzpatrick, wasn't much better on T-54. And the rising star of English golf, Jordan Smith, recently T-9 at the PGA Championship, pulled up T-60.