Amateurs
South Africa's Aldrich Potgieter, 17, becomes second youngest British Amateur champion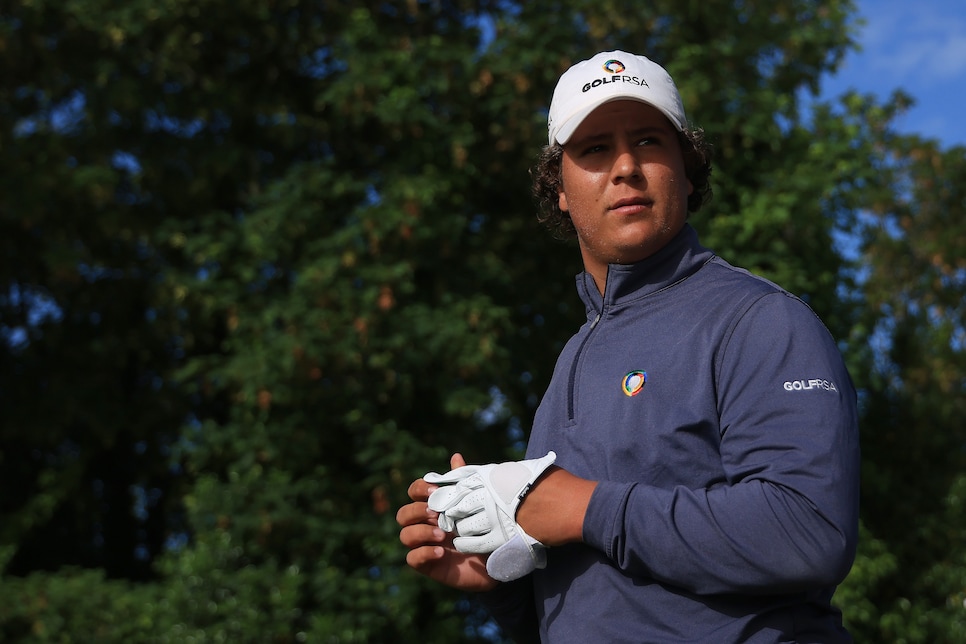 Aldrich Potgieter is only 17, too young perhaps to project anything about his future. But his play of late forcefully argues otherwise, notably his commanding victory in the 127th British Amateur on Saturday.
A South African playing for the first time in the United Kingdom and on a links course, Potgieter staked himself to a 7-up lead over England's Sam Bairstow through the morning 18, then rode it to a 3-and-2 victory at Royal Lytham & St. Annes in Lancashire, England.
"I can't really explain it. It just feels amazing," Potgieter said, appearing shell-shocked in the immediate aftermath of his formal introduction to the golf world at large. Far more will know of him in the coming months. The victory earns him starts in The 150th Open at St. Andrews next month and the 2023 U.S. Open at the Los Angeles Country Club, and a likely invitation to the 2023 Masters.
Potgieter, who attends the Louis Oosthuizen Junior Golf Academy in South Africa, is the second youngest winner of this event, which began in 1885. Only Italy's Matteo Manassero was younger when he won at age 16 in 2009. He also is the third South African to have won the Amateur Championship, joining Jovan Rebula at Royal Aberdeen in 2018 and Bobby Cole at Carnoustie in 1966.
Potgieter's victory seemed inevitable after the morning 18, when he played bogey-free and was 5 up through nine and 7 up heading into the lunch break. "On this golf course, going bogey-free on the first 18 was even shocking for me," he said. "I played really well."
He lost only a single hole in the morning and was still 6 up with nine to play in the afternoon, though at this level, there is no coasting to victory. A year ago, England's Laird Shepherd came back from 8 down in the final to win. So when Potgieter lost two holes with bogeys, a third with a double bogey and a fourth via a Bairstow birdie, leaving him 2 up with four to play, there was an understandable nervousness on his part. But he won the 33rd hole when Bairstow made his own double bogey, and the match concluded with matching pars on the 34th hole.
"Aldrich played good golf," Bairstow said. "I don't think he dropped a shot this morning. Around here, in a bit of wind, that's great golf. I didn't have my best stuff this morning. Probably just a little bit nervy. But he's gone out and won that."
Potgieter has been winning on the junior circuit back home in South Africa, including a staggering 20-stroke victory in the Nomads South African Boys Under-19 Stroke Play Championship earlier this spring.