The Loop
Sources say Phil Mickelson has picked Andrew Getson as his new teacher
You go back to the beginning, so to speak.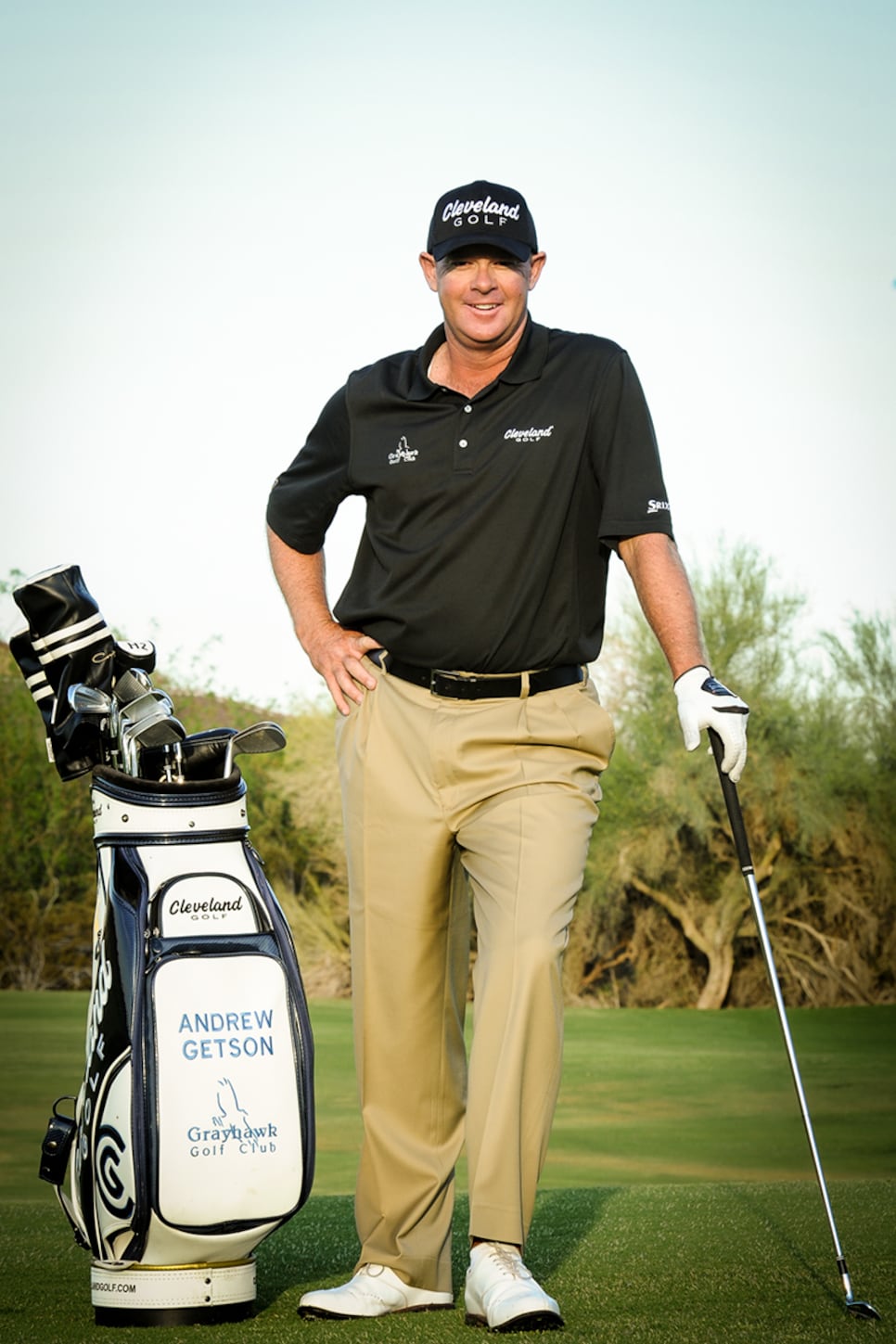 One of Mickelson's first professional affiliations after he left Arizona State in 1992 was with Grayhawk Golf Club in Scottsdale. Even though he moved to California from Arizona fifteen years ago, his name is still on the Phil's Grill restaurant in the clubhouse.
Several sources have confirmed to GolfDigest.com that after amicably parting with Harmon last week, Mickelson will be turning to Grayhawk instructor Andrew Getson, a respected but low-profile Aussie who has built an impressive clientele in six years at the club. The 41-year-old Getson certainly speaks Tour player -- he played ten years on the Asian, Australasian and Nationwide tours, and as a teenager was mentored by teachers Steve Bann and Dale Lynch at same Victoria Institute of Sport program in Australia that produced Geoff Ogilvy and Aaron Baddeley.
Getson isn't a household name -- he doesn't publicize the fact that he's taught players like Kevin Streelman and Bill Clinton, and he has no social media presence -- but he's a thinker and range rat with a playing pedigree, all qualities the unapologetically experimental Mickelson surely finds attractive.
The task isn't small: Follow up the extremely productive eight-year, 11-win, two-major run Mickelson had with Harmon with a late-career rejuvenation at age 45.
At least Getson won't have to waste any time giving Phil directions to the club.
UPDATED, 3:05 p.m. -- On Wednesday, Mickelson confirmed to Golf Digest's Tim Rosaforte he has been talking to Getson for a few months, and is set to work with him on Nov. 19. Some posture advice Getson shared helped Mickelson play well at the Presidents Cup, where Mickelson said he could feel his game start to turn during a 3-0-1 performance for the winning American side. Mickelson was also careful to give the relationship time to grow before making any official coronation.
"I like what he has to say," Mickelson said about Getson. "It's very possible that we're going to work together [for the long term], but I'm not going to promise or guarantee that. I want to get some different perspectives and ideas."