LPGA Tour
Tour Championship contender Sophia Schubert wants to be top gun on the course and in the skies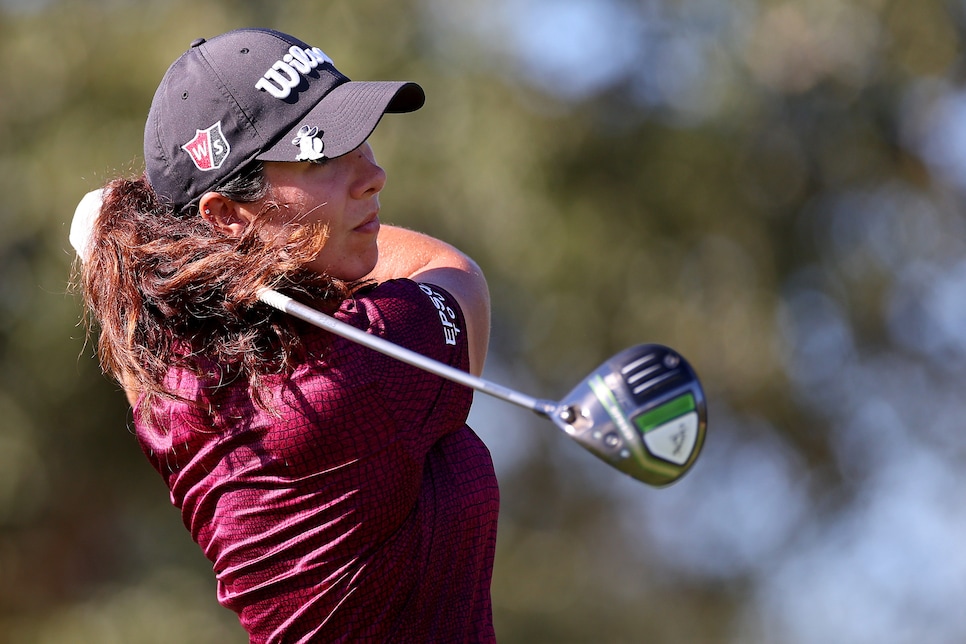 NAPLES, Fla. — When Brooke Henderson hooked her tee shot on the 18th hole at the Evian Championship this past July, and Sophia Schubert's putt on the green tracked toward the hole, it seemed very much like the 26-year-old American would win her first major. Instead, her putt stopped an inch short of the cup, Henderson's tee shot hit a tree and caromed back into the fairway, and it was Henderson who made birdie to win by a stroke.
Nevertheless, it was a massive breakthrough for Schubert, who was playing in just her fifth major and whose previous best finish was T-58. For her, the near win proved that she belonged and propelled her to a rank of 59 on the LPGA Tour, just inside the cutoff for this week's CME Group Tour Championship at Tiburon Golf Club.
In her first round on Thursday, Schubert made her fifth birdie of the day on 18 to post a four-under-par 68, tied for sixth place with six others, including her nemesis Henderson and World No. 1 Nelly Korda. They are three shots off the lead held by Lydia Ko (65), and Schubert is vying for her best finish since the Evian.
After the round, Schubert, 26, let it slip that winning in Naples wasn't her only near-term goal, and it started with a question about what she might buy if she won the $2 million first-place prize—the largest in the history of women's golf.
"I've started taking flying lessons, so maybe a plane," she said.
It's one of those quotes that inspires many more questions.
"Oh, gosh," she said. "I started that probably five or six months ago. And I've not been able to take any lessons the last month or so just because I've been on the road, but I'm really trying to get that done possibly in a year. So we'll see."
Amazingly, this started when she watched the "Top Gun" sequel with her boyfriend. She had been looking for a hobby outside golf to distract herself, and after watching Tom Cruise light up the skies, she thought, "I might as well try this. It seems fun." And that is a direct quote.
"I took off the very first time that I got in the plane for my first lesson," she said. "I haven't landed. That's the scary part. So the flying is not that hard, but it's all the ground school and the book stuff that's kind of the hard stuff."
Her dream is to fly herself to a tournament one day like Arnold Palmer. (A reporter pointed out that Peggy Kirk Bell, a pioneer of the women's game, also took her own plane to events.) She's not there yet—she's hesitant to even call into the tower, which she describes as her scariest moment so far—but she's already a junkie for the adrenaline of taking off and surveying the earth from above. Considering the fact that her best friend's husband is an instructor, you get the feeling that this is a goal she'll see to the end.
In the meantime, Schubert finds herself in the mix for the first LPGA win of her career (she won in 2021 on the Symetra Tour), and if this is the week she breaks through, it will be a case of extremely good timing. You can buy a very good small plane for around $100,000, and with $2 million, she could own a whole fleet.