News
Sophia Popov's winner's bag from the AIG Women's Open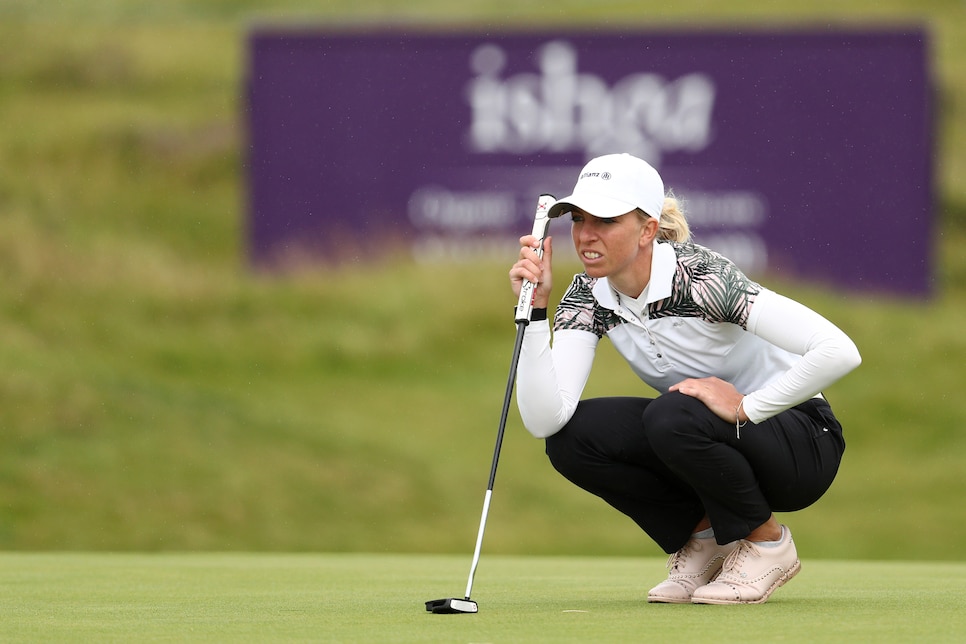 Sophia Popov said she would likely be "super nervous" heading into the final round of the AIG Women's Open. But the calm conditions at Royal Troon helped Popov stay composed during a final-round 68 that secured Popov a life-changing major title by two strokes over Jasmine Suwannapura.
Popov's improbable win (she came into the event ranked 304th in the world with no status on the LPGA Tour) was a product of solid ball-striking and timely putting. Popov hit 42 of 56 greens in regulation with her Callaway Mavrik Sub Zero driver (and, at times, her Callaway Epic Flash 3-wood), for a 75-percent clip. That allowed her to hit 56 of 72 greens, including all 18 in the third round and 15 more in the final round, helping ease the pressure of being on top of the leader board.
Popov's irons are Callaway's X Forged model, an iron introduced in 2017 that borrowed liberally from the company's 2013 version. A single-piece forging from 1025 carbon steel, the X Forged improved on the seven-year-old template in several subtle areas. In addition to the progressive movement of the weight pad in the cavity back to aid trajectory, the new version adds a modern groove design—what Callaway designers call the "20V" groove aims to improve spin control for shots out of the rough.
Popov, who stayed busy during the break due to the pandemic by playing Cactus Tour events, is clearly comfortable with her irons and was able to produce five birdies on Sunday, including one at the 15th hole from 20 feet that stretched her lead to four.
That strokes was made with an Odyssey Stroke Lab Black 2-Ball Triple Track putter. Although the 2-Ball style is venerable, the Triple Track system is new and encompasses three sightlines—two thin blue lines, one thick red—on the white circles on a black clubhead to help alignment. Compared to a blank clubhead, Callaway says the sightlines equate to a 20 percent more consistent strike.
"I am just glad I was able to overcome everything and keep my head in it, I knew I was capable," said Popov—super nervous or not.
What Sophia Popov had in the bag at the AIG Women's Open