Gambling
Sony Open 2021 DFS picks: When fading the previous week's winner is a profitable play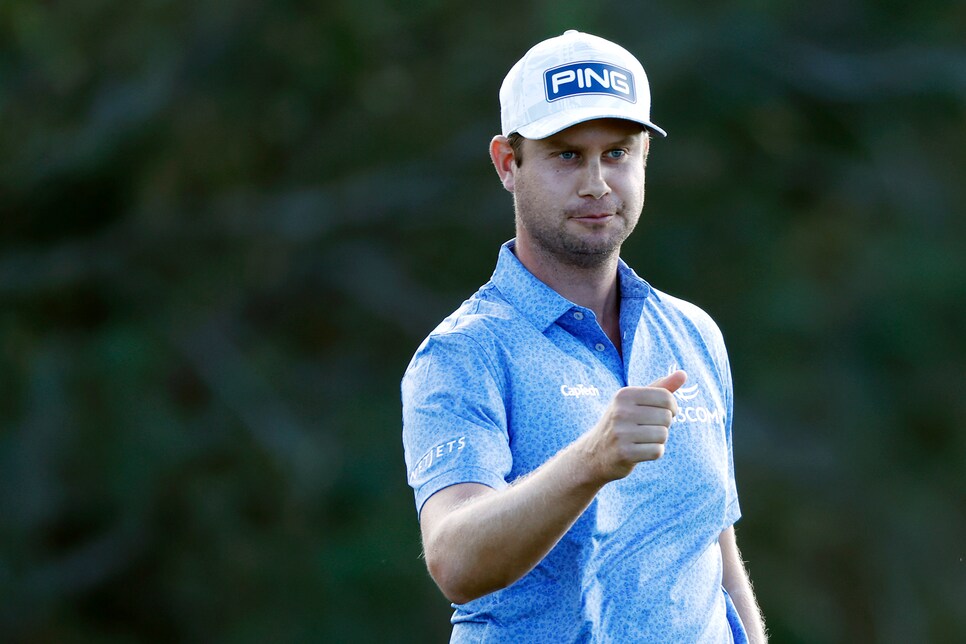 Harris English's win at Kapalua was his first PGA Tour title since 2013. He has been one of the most consistent players on tour in the past year, but is fading him the right play in your fantasy lineups?
Cliff Hawkins
In my weekly regression model at RickRunGood.com, where I'm able to see which stats are most correlated to success at a particular course, there are some interesting things this week. Strokes gained/off the tee is always one of the most important stats, but driving accuracy is right up there as one of the three most correlated stats to finding success at Waialae Country Club. These are narrow fairways, so driving it well—plus, of course, hitting your approaches close and scrambling around the greens—will predict success this week.
Here are my favorite plays (and a couple golfers most likely to disappoint) in each price range for the 2021 Sony Open.
Price range: $9,000 and higher
High Upside: Collin Morikawa ($10,600 DraftKings | $11,800 FanDuel)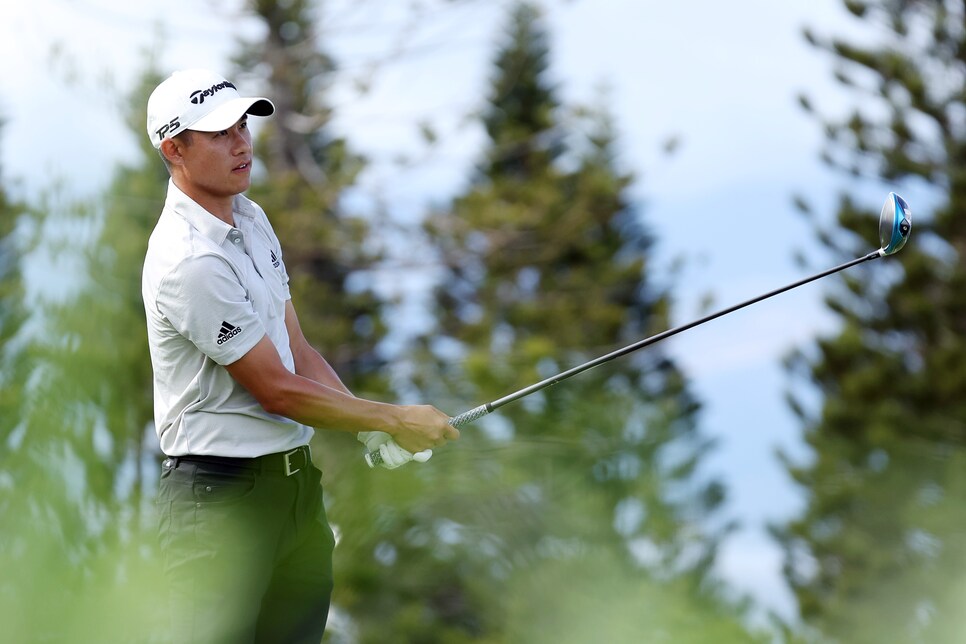 Morikawa finished T-7 last week, but it'll feel like a disappointment after a final-round 73 where he was the second worst iron player in the field (Kevin Na). Morikawa's game is mature, but he's still only 23 years old, so he's certainly not infallible. We saw the full display of Morikawa's upside in the first three rounds, leading the field in strokes gained/tee to green. He'll be able to take aim at flagsticks all week long at Waialae.
Safest Option: Daniel Berger ($10,000 DraftKings | $11,400 FanDuel)
Every time I look up, Daniel Berger is on the first page of the leaderboard. He did it again last week, finishing 10th in the Tournament of Champions. Berger missed one cut in the entirety of 2020 and racked up 11 top-20 finishes including a win at the Charles Schwab Challenge. Berger was excellent off-the-tee (sixth) and on approach (ninth) last week which is a great foundation to build off for this week.
Most Likely To Disappoint: Harris English ($10,800 DraftKings | $11,600 FanDuel)
Is this too "on the nose"? As much as I love the game on English, getting a significant price increase and coming off his first win since 2013 is not necessarily where I want to allocate my hard-earned dollars. We've seen the "hangover" effect countless times on the PGA Tour from golfers who finally breakthrough with a victory. On top of that, English has had a mixed bag of success at the Sony Open. He notched three consecutive top-10s, ending in 2015, but has gone T-22, 64th, MC, T-56 in his past four trips. I'll fade English this week and catch back up with him soon.
Pick To Win: Webb Simpson ($11,100 DraftKings | $12,000 FanDuel)
Simpson was historically bad off-the-tee last week in Maui, losing 6.58 strokes in that category. That's the worst driving performance for Simpson in the RickRunGood.com golf database. Despite the struggles, Simpson still finished T-17 in a stacked field thanks to his approach game. It would be hard to believe that Simpson would lose that many strokes off-the-tee at Waialae, a course that is much better suited for his game. He's made the most of his last two trips to the Sony Open, finishing third and T-4.
High Upside: Russell Henley ($8,700 DraftKings | $10,400 FanDuel)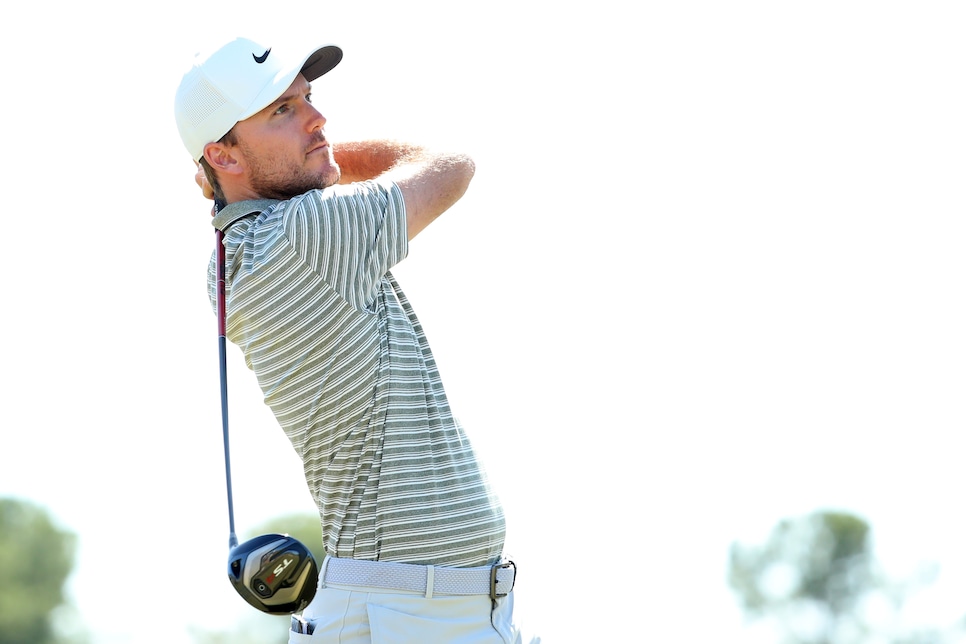 Henley is making his first start of 2021 and going back to the Sony Open where he won in 2013. That shouldn't be a surprise because Henley is an excellent ball-striker and can catch fire on the putting greens. Per the RickRunGood.com golf database, no golfer in this field has been better on approach since the TOUR's restart. He's averaged +1.12 strokes per round on approach in that timeframe.
Safest Option: Brendon Todd ($8,200 DraftKings | $9,800 FanDuel)
Todd has continually found a way to get it done, even at courses that shouldn't set-up well for him. His last three starts have yielded 80, 106 and 96.5 DraftKings points while never costing more than $8,600 on DraftKings. He's routinely priced with plenty of fantasy upside even if he doesn't contend in the actual tournament. Heading to Waialae should be a welcome site for Todd as it requires accuracy and a strong putting acumen.
Most Likely To Disappoint: Matt Kuchar ($8,400 DraftKings |$10,100 FanDuel)
It'll be easy to plug Kuchar into your lineups, seeing as he's a household name and has piled up six top-10 finishes (including a win) in his 15 starts at the Sony Open. However, I'm skeptical. His last Top 15 on TOUR came at the Genesis Invitation in February and 15 events have passed without him ever really contending in any of them. He's played 17 measured rounds this season and ranks 136th in Strokes Gained. This is not the same Matt Kuchar that most people are going to remember.
Pick To Win: Sergio Garcia ($8,300 DraftKings | $10,000 FanDuel)
Garcia continued to stay on-brand, destroying Kapalua to the tune of +7.98 strokes tee-to-green which was the fourth-best mark in the field. He also lost 4.72 strokes putting for the week, good for 39th in a field of 42. All of that equates to a T-11 finish and more wondering "what could have been?". In all likelihood, Garcia is going to continue to out-perform the field from tee-to-green and look to catch lightning in a bottle on the putting surfaces. That's the combination that led to his victory at the Sanderson Farms Championship in October.
High Upside: Sebastian Munoz ($7,800 DraftKings | $9,700 FanDuel)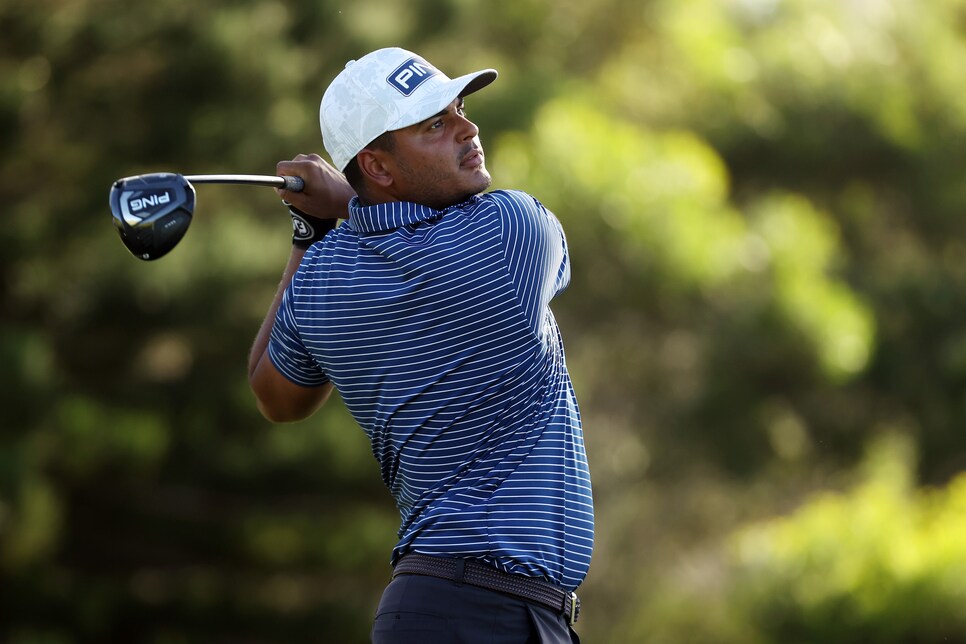 Munoz opened the Sentry Tournament of Champions last week with an ugly round of 75 (+2). Instead of packing it in, Munoz scorched the course over the final three days to the tune of 18 under par. His aggregate score over the final three rounds was second best in the field, behind only Joaquin Niemann who would go on to lose in a playoff to Harris English. If Munoz can carry the momentum from his final 54 holes last week, he could make a lot of noise at the Sony Open this week.
Safest Option: Emiliano Grillo ($7,900 DraftKings | $9,800 FanDuel)
Here we are, in 2021 with Emiliano Grillo being the "safe" option in his tier. I never thought I'd see the day, but he's earned it. Only one missed cut in his past 12 starts and six top-30 finishes in that span. He's coming off a T-8 at the Mayakoba Golf Classic and he's never missed a cut in four trips to the Sony Open. This is a scary option considering Grillo is one of the worst putters on TOUR, but remove the name and his results have been sublime for this price point.
Most Likely To Disappoint: Chez Reavie ($7,400 DraftKings |$9,100 FanDuel)
The first full field event of the year usually injects a lot of new golfers that the casual DFS players have never heard about. Because of that, they tend to rely on names they recognize and skill-sets they think will translate. One of those options in this tier is Reavie who historically has relied on accuracy over distance. In reality, Reavie has struggled this season—missing the cut in his last two starts. He had three top-10s in 2020 and off set them with eight missed cuts in 23 starts.
Pick To Win: Cameron Davis ($7,200 DraftKings | $8,800 FanDuel)
The accuracy and precision strategy at Waialae is just that, a strategy. Davis will likely take a different approach, attempting to "bomb and gouge" his way around the course. Davis has plenty of raw talent and is getting more comfortable seeing his name on the first page of the leaderboard—most recently at the Sanderson Farms Championship. He will look to improve on him T-9 finish from last year.
High Upside: Brian Gay ($6,700 DraftKings | $8,300 FanDuel)
Gay's last six events have results in four missed cuts, a T29 and a victory. He's certainly not the model of consistency but that's not what we are asking of him. There are a handful of courses that would set-up well for Gay's stlye of play -- Harbour Town, Pebble Beach and … Waialae. Expect to see Gay play from the fairway often and try to replica the magic he found in Bermuda for his victory two starts ago.
Safest Option: Peter Malnati ($6,900 DraftKings | $8,400 FanDuel)
Malnati has gotten off to a solid 2021 season, contending at both the Sanderson Farms Championship and the Shriners Hospitals For Children Open. In fact, this season, Malnati ranks 2nd (Harris English) in Strokes Gained Total of all golfers in this field. This is an excellent price point for Malnati who has shown both safety and upside this season.
Most Likely To Disappoint: Pat Perez ($6,800 DraftKings | $8,200 FanDuel)
Perez is in the midst of a terrible run of golf, missing the cut or withdrawing in five of his last six starts. That sixth start was a T-52 at the Mayakoba Golf Classic. Perez is a seasoned veteran but this stretch of golf offers little confidence for his result this week at the Sony Open.
Pick To Win: Doug Ghim ($6,900 DraftKings | $8,400 FanDuel)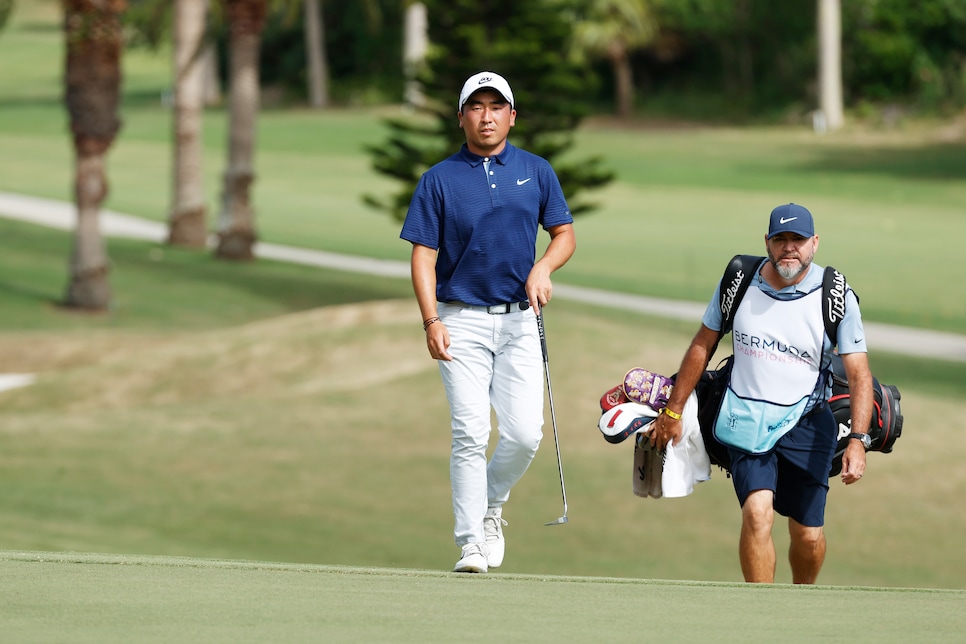 Ghim has played six events in the 2021 season, making the cut in five of them. He's also earned a Top 25 finish in four of those six and has flashed an excellent ball-striking prowess. It's a small sample size but Ghim is starting to mature in his game and will look to take the next leap here in Honolulu.