The Loop
Sonic to terrorize taste buds this summer with pickle juice slushie
Nothing says summer like cold beer, convertibles, sunburns, Don Henley, watching your team slump out of Wild Card contention, and, according to the mad scientists at Sonic at least, pickle juice slushies. No that is not a typo nor an elaborate internet hoax—it is an honest-to-goodness menu item at an actual fast food chain that, as of this morning at least, has yet to be shut down for crimes against humanity. If you think that's bad, here's what it looks like...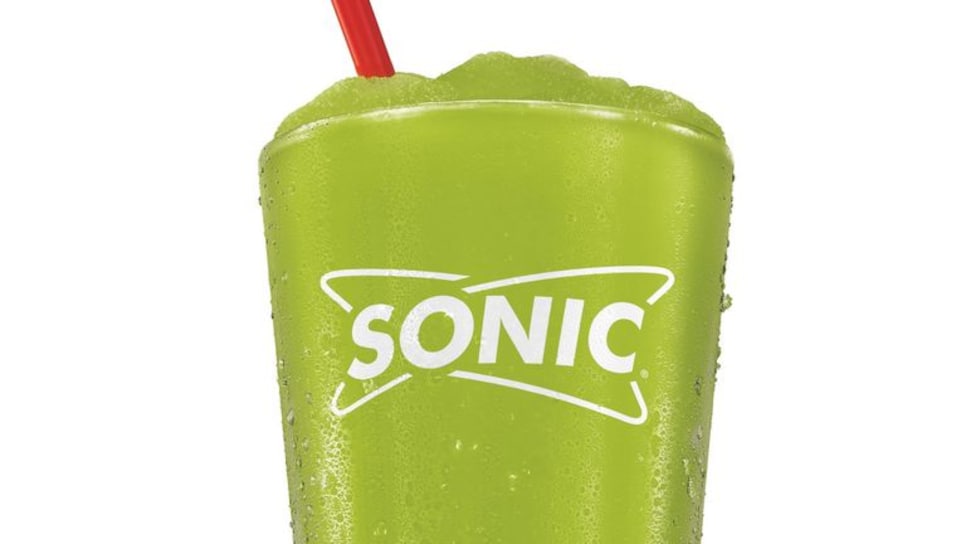 and if you think things can't get any worse, here's what it tastes like (via Food & Wine):
Sweet and tangy, the bright brine compensates for the over-savoriness you might have been worried about. You won't understand why, but you'll keep going back for more sips, likely until it's all gone. Our only gripe is that the slush is a bit too sweet, as if overcorrecting for the acidity.
And so we arrive at the most baffling part of this already mind-frying story: A publication that will tell you which Montepulciano vintage goes best with butternut squash actually liked it. So who knows, maybe we have this all wrong. Maybe pickle juice slushies are just the perverse decadence our sweetooths have been crying out for in the dark of pickle juice slushie-less world. Either way, we won't know until June, when Sonic plans to roll out the green monster—as well the pickle juice syrup itself, which they will let you drizzle all over everything from your Coke to your sundae—nationwide.