The Loop
Sometimes You Have To Slow Down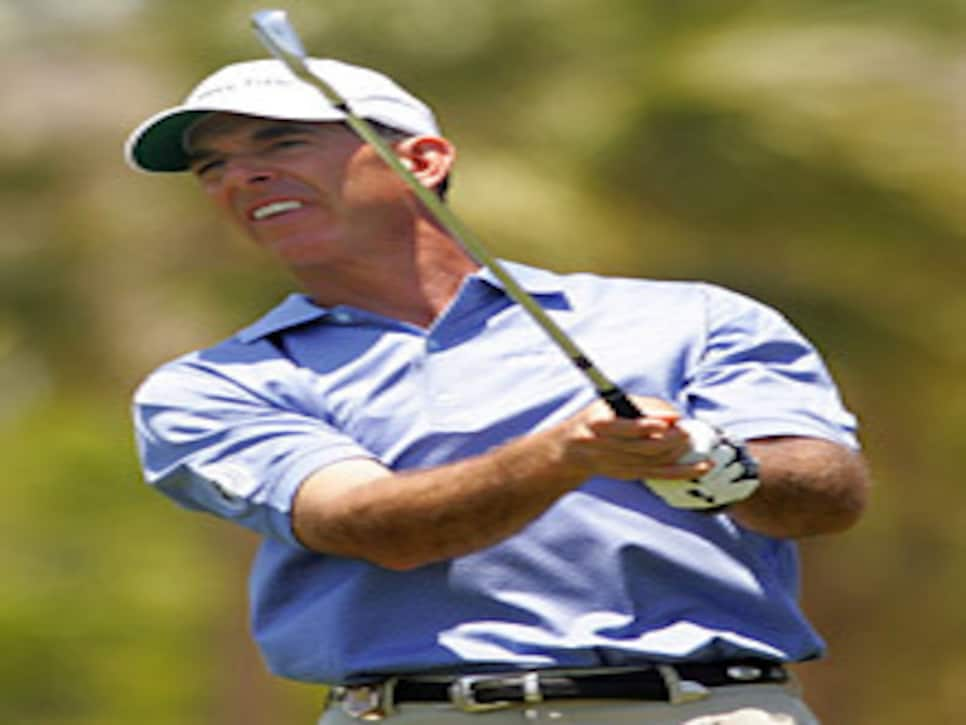 SUNRIVER, Ore. -- As a new face on the Champions Tour last fall, Chip Beck found his good form of old, with two runner-up finishes and two other top-fives in only five appearances. But his first full year on the senior circuit hasn't been as successful. Arriving at this week's Jeld-Wen Tradition, Beck was 52nd on the money list with just one top-10, at the Principal Charity Classic.
Beck has dealt with steep expectations, lost golf clubs and, in June, an injured left shoulder brought on by overdoing it in the gym. "The doctor said I was lucky that I didn't have a serious rotator cuff problem," Beck said Saturday after a third-round 68 at Crosswater Club that put him on the leader board. "I had strained and frayed a couple of tendons, and the doctor said it was a warning. I was doing too much [lifting] over my head with too much weight. I was getting too obsessive about [working out]. Hopefully I'm going to be smarter from now on."
He closed the 3M Championship with a final-nine 29, a hint that better results may be on the way. "It was frustrating, for sure," he said of his performance earlier this year before his injury. "You think you're going to go out and get 'em. I was hoping to really get some victories. But you just have to pick up the pieces and try to get better."
(Photo: Scott Halleran/Getty Images)