News
Some players are pretty upset with TPC Boston's new 12th hole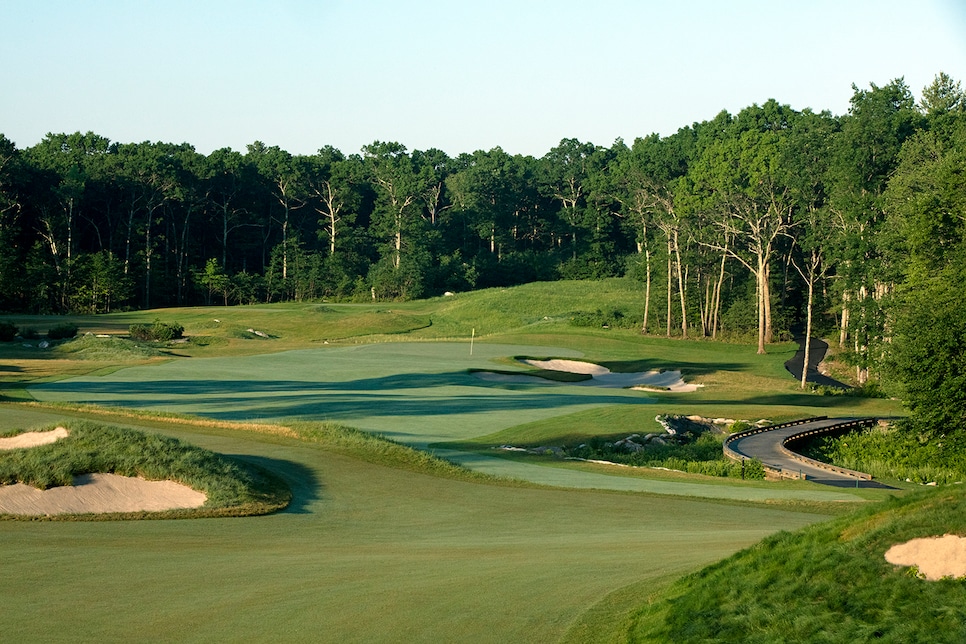 NORTON, Mass. — When players arrived at TPC Boston for this week's Dell Technologies Championship there was one dramatic difference. And it has been met with mixed reviews.
As part of a renovation project that began in 2006 and now is finally complete, designers Gil Hanse and Jim Wagner have made significant changes to the 12th hole. The par 4 played at 461 yards during last year's tournament, but now plays 510 yards with added split-level bunkering down the left and right fairway. That means the landing area off the tee will be limited to somewhere between 260 and 300 yards.
It also could mean some pros will play their tee shot up the adjacent 13th hole (which was also tweaked with the fairway re-contoured and the green pushed back 25 yards) to have a more desirable approach into the green.
"I thought [12] was a great hole before," said Justin Thomas, who is one of the players who said he might hit his tee shot up the 13th fairway if there's little wind. "I personally don't think that it was a very good job re-designing it. I thought 12 was one of the better holes on the course, and 13 was a great hole, too.
"I don't think that there was a need to change it, and I don't know, I think the words, or the stuff that you're hearing around isn't a coincidence."
One of those words from Paul Casey: Awful.
Not that any of it bothers Hanse. He knows tour players can be a fickle bunch, and he'll evaluate the feedback after the tournament.
"The main thing is we want to let it play out over four rounds," Hanse said. "If we design a hole that they have figured out after one practice round, it's probably not a very interesting or good hole.
"We purposely tried to make the guys a little uncomfortable with the choices [off the tee]. Once they figure it out, they'll see there's sound thought behind the design."