Style
Meet SOLO Golf, the brand modernizing stylish outerwear for men
*All products featured on Golf Digest are independently selected by our editors. However, when you buy something through our retail links, we may earn an affiliate commission.*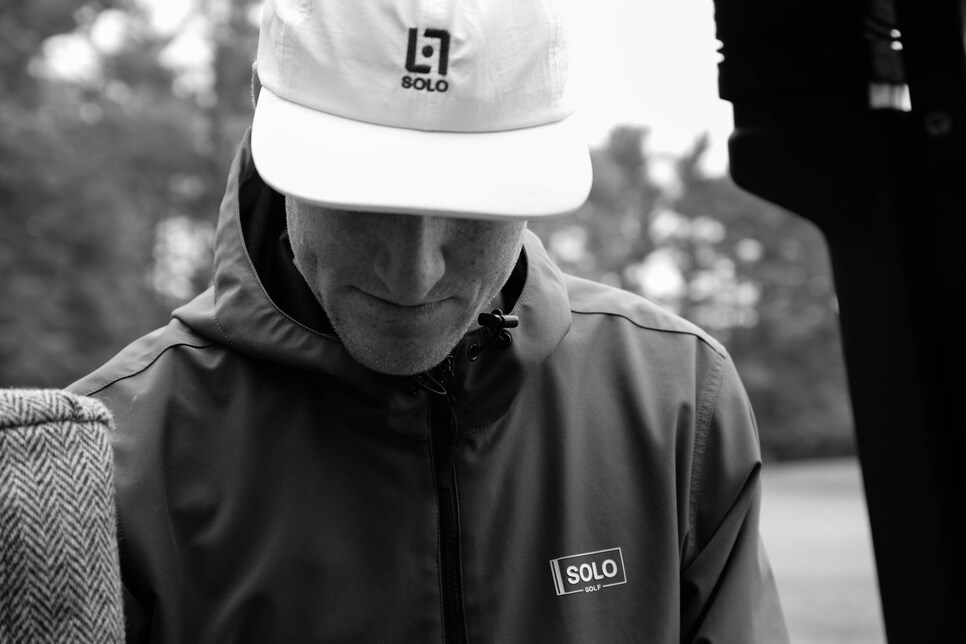 Dan Sullivan, founder of SOLO Golf, taught himself the ins and outs of fashion by literally knocking on the doors of factories and design houses around New York City. While in his twenties and working in banking and finance, he assembled a kind of apprenticeship for himself, taking three years to shadow willing modistes and learn everything there is to learn about pattern-making, fabrics, samples, trims, and all the other industry accoutrements.
RELATED: Everything You Need to Know About the Cheekily Named Pop Up to Rival the Pro Shops
"It was completely foreign to me," Sullivan said. "That was the cool and exciting part."
The world of golf, on the other hand, was anything but new for Sullivan. A lifelong golfer, Sullivan has worked as a caddy, pro shop attendant, and bag boy. As his passion for menswear grew, he couldn't get the possibility of bringing his design ethos to golf apparel out of his head. He knew he had to pivot careers. He founded SOLO in 2017 with the vision of bringing classic menswear silhouettes and a contemporary fashion sense to golf apparel, specifically focusing on mid- and outer-layers.
"For me, SOLO was more about identifying an opportunity where I felt there was a lack of representation of individual perspectives of clothing in the game of golf," he said. "It was very singularly focused; this is who a golfer is, this is the uniform they wear, this is the shirt, this is the pant."
He tapped his wife, Tessa, an accountant and sales aficionado, to help him get the company off the ground. In the beginning, the couple made all of their clothes in the USA, with a factory in New Jersey. Now, to keep costs low while working with design houses who specialize in quality ski and activewear, Sullivan moved production to Portugal. But his attention to the manufacturing process hasn't changed.
"How we're making stuff is super important," Sullivan said. "I don't want to go to a place where I'm questioning human rights issues, how people are treated or how the materials were sourced. It's really important that I know it's being made in some place where the people are happy making it as well…For us, it was really about finding a factory that was really passionate about what we're trying to do."
RELATED: Give this sustainable polo shirt back to Adidas once you've worn it out
The brand is most well-known for their most popular item, the hooded vest, available in short-sleeve and sleeveless options. The "Fleece Blocked Hooded Vest," currently available in shades of sky and olive, features a high neckline and built-in hood, practical yet sleek design moves intended to both extend the golfer's season and exude a stylishly sporty air. The hood, as is the case with all of SOLO's hooded designs, is made from a multilayered fabric combo featuring Sherpa fleece that's stiff enough to ensure no unwanted movements while swinging. The brand's color schemes are cooler, often kicky variations of natural tones, like their "Nylon 6 Panel" cap (which, in the spirit of transparency, is also named for its composition: 100% nylon) available in a peppy peach and citrusy neon. This month, they unveiled their summer collection of tops, bottoms, outerwear, and knitwear at their pop-up shop in Chestnut Hill, right across from the US Open, which will be available for purchase in-store only. So if you want to check them out, you'll have to take a little road trip.
"We take SOLO as our opportunity to express ourselves in our own way and showcase how we can all love the same sport, but we can all be different."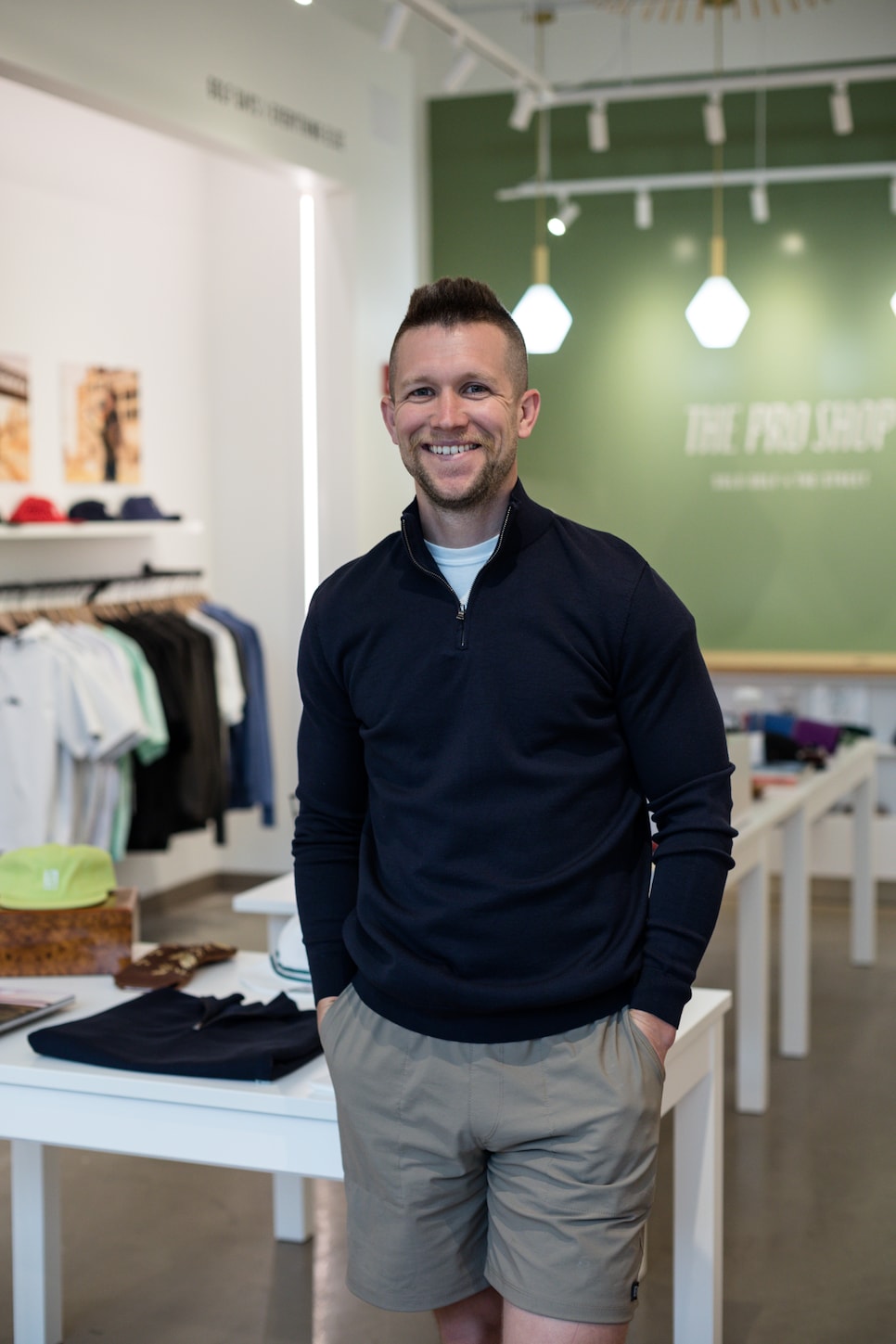 Sullivan at the U.S. Open pop-up in Chestnut Hill, Mass. The shop is open now through June 20.
Haley Abram