Solheim Cup
Morgan Pressel becomes Stacy Lewis' first U.S. Solheim Cup assistant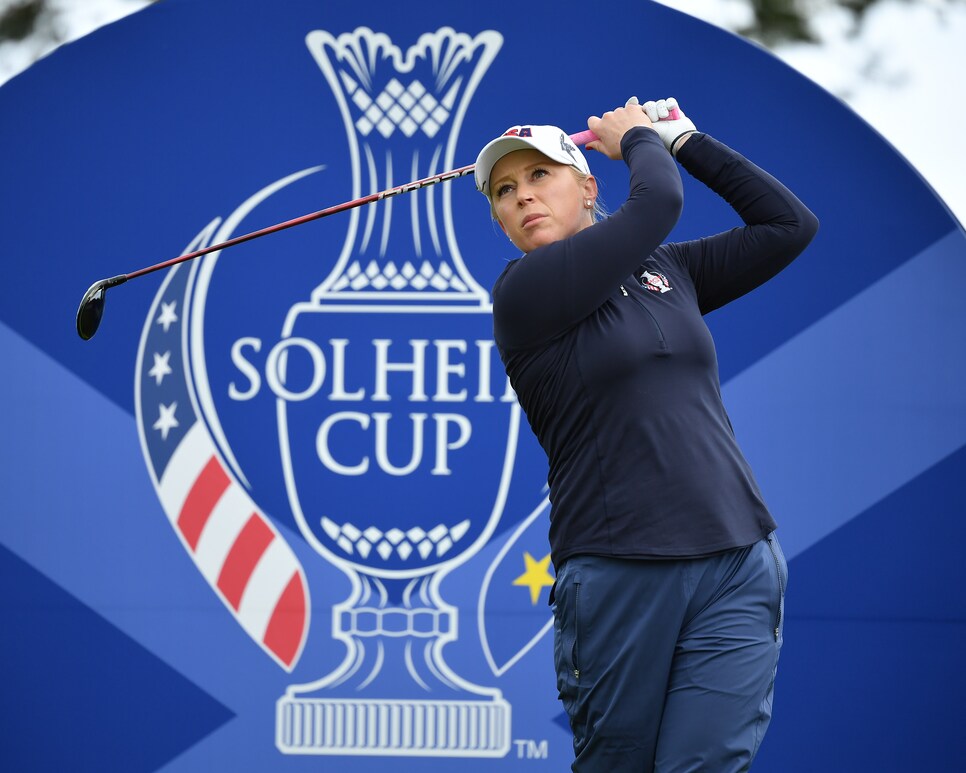 Morgan Pressel has played many different roles at the Solheim Cup: player, winning point-scorer, broadcaster. Now, she gets to add another title to that list: assistant captain. Stacy Lewis, the recently named American captain, has picked Pressel as her first assistant captain for the 2023 match in Finca Cortesin in Andalucia, Spain. Team USA will be competing to take the cup back from Team Europe, after back-to-back losses in 2019 and 2021.
Lewis is allowed three assistant captains. She says she's reached out to and confirmed her second assistant captain already, though Lewis wouldn't disclose who it is just yet.
More than anything, Lewis said it was Pressel's style of play that led to her being an assistant.
"When I was thinking about my assistants in general, I wanted people with passion for the Solheim Cup and people that love it. Morgan fits that part to a T," Lewis said. "I've always admired the way she's played, the tenacity, the fight."
Pressel, 33, has played on six Solheim Cup teams, with a career record of 11-8-3. Playing in that many matches, Pressel has plenty of great Solheim Cup memories from both on and off the course, but one certainly sticks out. In 2009 at Rich Harvest Farms, Pressel grabbed the winning point for Team USA when she defeated Anna Nordqvist, 3 and 2, in Sunday singles.
As she plays fewer LPGA Tour events, Pressel has been spending more time doing TV commentary. In 2021 at the Solheim Cup at Inverness, Pressel was in the booth, working for Golf Channel. It gave her a view of the talented European team she'll be coaching against in 2023.
"One of the things I saw was a really strong European team, probably the strongest that they've ever put together," Pressel said. "I definitely saw that in almost every shot that they hit. I'm not going to lie, it was hard to be neutral, but I tried to do my best."
As an assistant captain for Team USA, Pressel certainly won't have to worry about staying neutral in Spain.