News
Solheim Cup 2017: United States takes care of business on Sunday, wins Solheim Cup, 16½-11½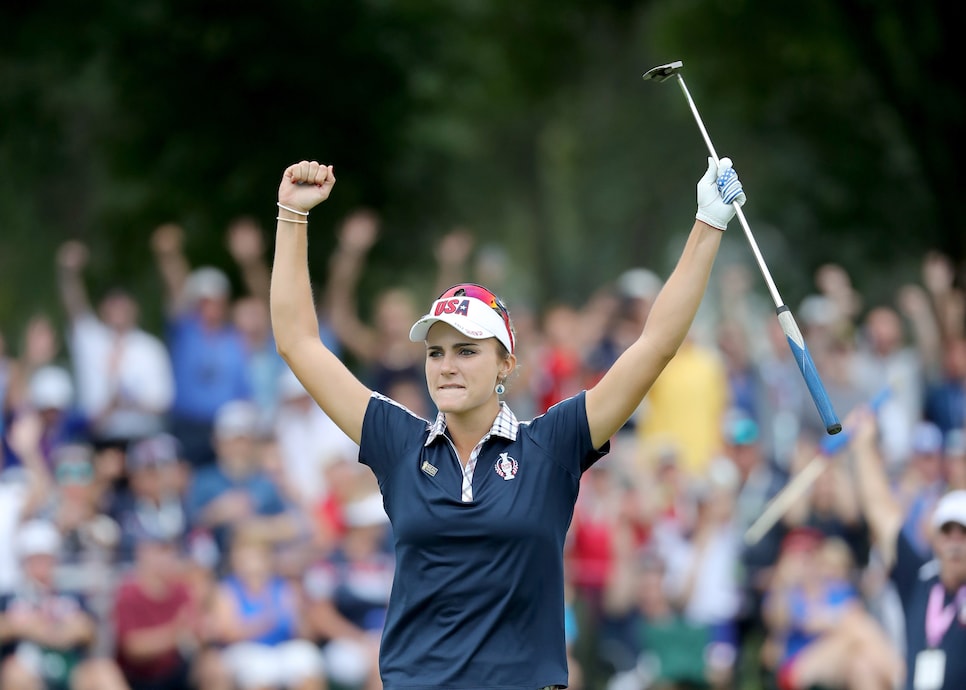 It was going to take a historic effort from the European team to erase a five-point deficit and somehow take back the Solheim Cup on Sunday at Des Moines Golf & Country Club. But the United States team wouldn't allow it. Earning six of the 12 available singles points on Sunday when it only needed 3½, the American side finished out an impressive three-day triumph, winning 16½-11½, to retain the Cup.
Sunday's first match out proved an example of the fire that U.S. captain Juli Inkster's team demonstrated all week. Lexi Thompson struggled early to try and set a tone, falling 4 down through nine holes to Sweden's Anna Nordqvist.
But then Thompson, after encouraging words from Inkster, regrouped, winning the 10th with a birdie, holing out from the fairway for eagle on the 11th hole for another win and making long putts to win the 13th (with a birdie) and 15th (with eagle) to square the match. Thompson then jumped into the lead with another impressive birdie on the 16th. The pair would halve the match when Nordqvist won the 18th hole, but it showed that a crazy comeback like the one the U.S. pulled off in 2015 (when the Americans wiped out a four-point deficit to win in Germany) wasn't going to happen for Team Europe.
Shortly after, Paula Creamer and Cristie Kerr finished off their respective matches with Georgia Hall and Mel Reid. Creamer, an alternate who made the team only after Jessica Korda pulled out of the competition with an injury, capped a 3-1 record for the week, while Kerr went 3-0-1 and upped her all-time points total to a record 21.
A combination of guaranteed halve points from Angel Yin (who halved her match with Karine Icher), Lizette Salas (who beat Jodi Ewart-Shadoff) and Gerina Piller (who beat Florentyna Parker) put the American team past the 14½-point threshold to win the Cup.
In the end, it was the proverbial team effort for Team USA in Iowa. All 12 players on the U.S. side won at least one match during the week. And Inkster, the victorious captain as well in 2015, joined Judy Rankin as the only women to captain to back-to-back winning U.S. Solheim Cup teams.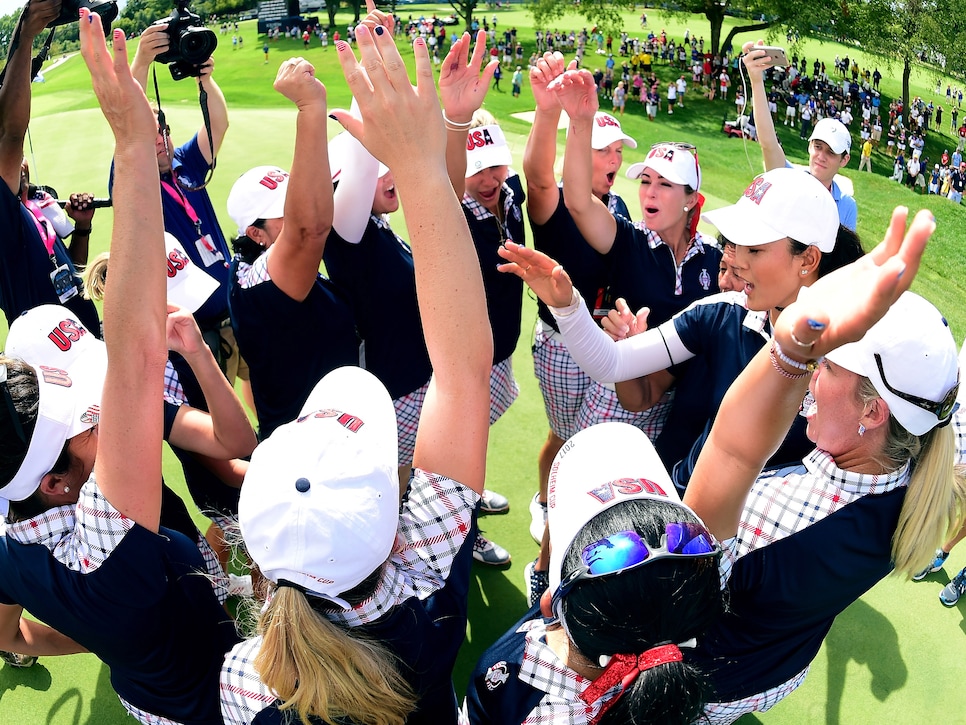 "I'm just proud of my team," Inkster said. "I really haven't been nervous all week, but I was a little nervous today. It's just an honor to captain this team, and I'm really honored to captain these girls."
"We just got outplayed, no doubt about it," said European captain Annika Sorenstam. "I'm just so proud with how they fought."