News
Solheim Cup 2017: Annika Sorenstam tells her European team to come out swinging on Sunday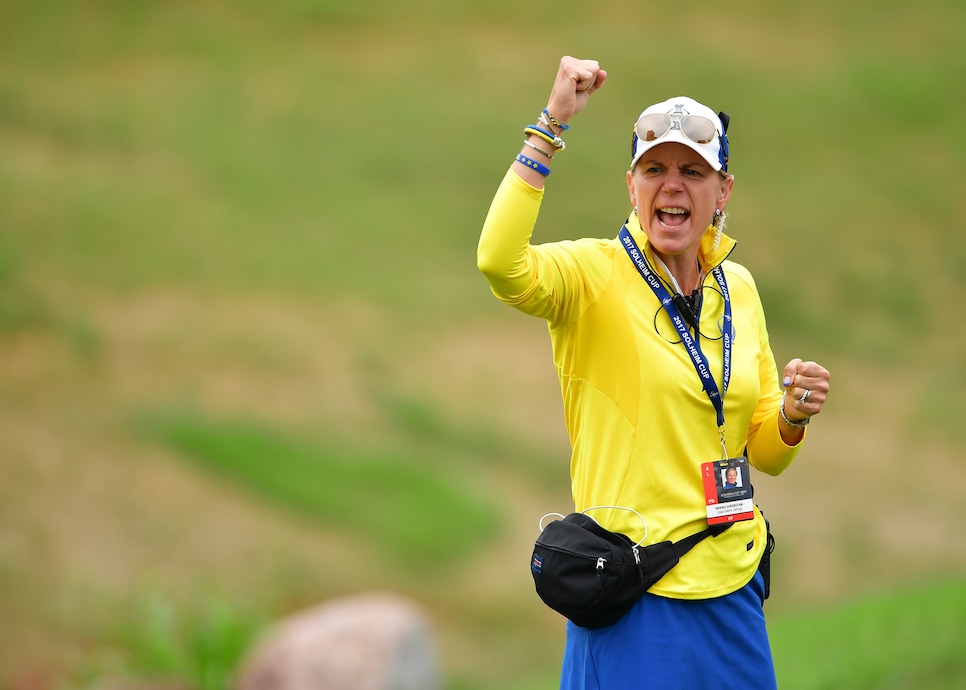 DES MOINES, Iowa -- The American Solheim Cup team is sleeping on a comfortable five-shot lead Saturday night as they head into the singles matches on Sunday. But it's not like Team Europe is out of it. For one thing, Annika Sorenstam's squad is playing some great golf. Consider that the Europeans made a collective 34 birdies and an eagle during the Saturday afternoon four-ball matches. The only problem is they won one match to fall behind 10½-5½.
Still, Sorenstam can honestly look her squad in the eye and say this competition isn't over. It's just a matter of finding the right motivation to keep her roster focused and optimistic as it attempts to pull off what would be the biggest comeback in Solheim Cup history.
"They just have to go out there and believe in themselves, focus on their own matches and don't look at any leader boards," Sorenstam said. "Like you're getting in a boxing ring with an opponent, just punch 'em."
What happened two years ago in Germany will certainly help Sorentstam's cause. At the last Solheim Cup, it was the Americans with the big deficit to overcome, trailing entering Sunday singles, 10-6. But then they won 8½ of 12 available points to steal a 14½-13½ upset victory.
"I know it's possible," said Sorenstam on Saturday night. "And history can be made. So, like I said, hope is the last thing that's going to leave us. And we're determined. We didn't fly these miles to not put up a fight. The fight is not over yet."