The Loop
So did Tiger Woods find a short game miracle or what?
When Tiger Woods disappeared from the PGA Tour after the Farmers Insurance Open in February because his game was "uncompetitive," a potentially fatal case of the chipping yips was the most obvious diagnosis.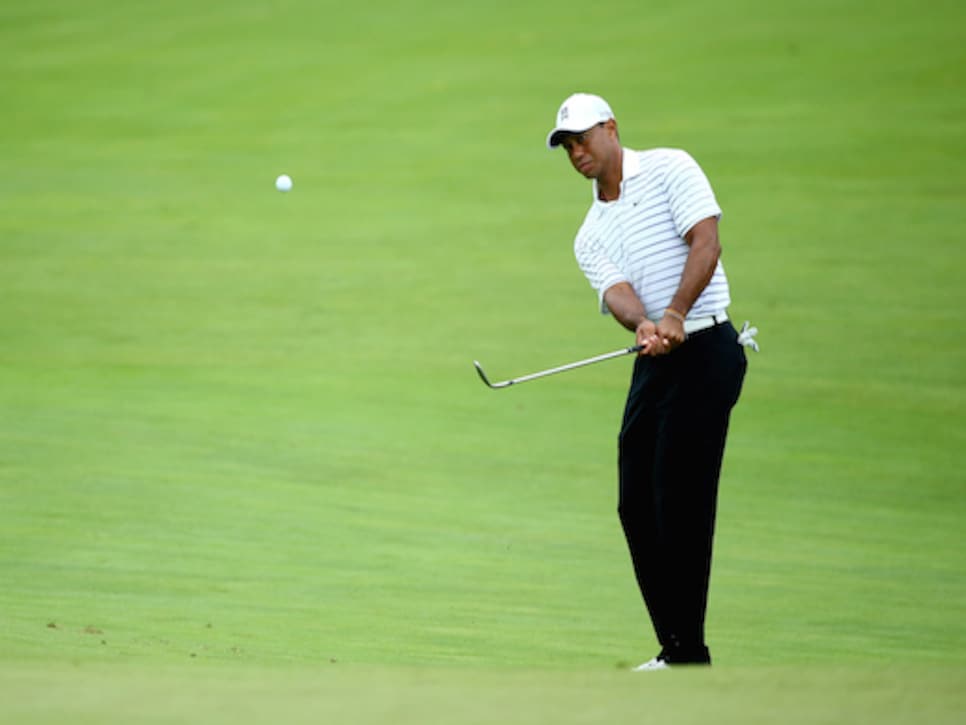 The reports coming from Florida and Tiger's practice rounds -- and then from Augusta the week before the tournament -- weren't hugely more comforting. He was getting better, but still hitting some squirrelly shots.
But at Augusta, with the golf world holding its collective breath, he not only chipped well but his short game actually saved him over the course of a choppy ball-striking week. He wasn't perfect -- he thinned one chip and bladed another out of the bunker -- but it was a world of improvement over the last time we saw him.
So does that mean he's fixed, or were the yips just dormant for a week?
Top 50 teacher Kevin Weeks says Woods' technique is dramatically different now than it was at the beginning of 2015 -- to the point that he could well have bypassed any yips issue by creating a new mental pattern. Making a dramatic technical change -- and putting new wedges with more bounce into play -- was a critically important decision. Had he decided to try to grind it out with his old technique, he would probably still be in layaway in Jupiter, Fla.
Weeks made the video below to illustrate the main technical differences between his old and new chipping motions — namely, different body motion and maintaining the true loft on the club through impact with less forward shaft lean.
"He looks like a different guy," says Weeks, who is the director of instruction at Cog Hill Golf & Country Club in Lemont, Ill., and is a short-game teacher to a half dozen PGA Tour players. "His shoulders used to be very steep, and he didn't have much wrist hinge. His swing was V-shaped, and he had to push his hands forward to try to create a longer flat spot at the bottom of the swing. But when the hands are forward like that, it exposes the leading edge of the club to the ground. If you hit the ground too early, you're going to dig in and chunk it."
Now, Woods is using a much "flatter" short-game swing. His shoulders are working more horizontally, and he's turning his body much more. The butt of the club stays pointed at the center of his body throughout the swing, which keeps the true loft on the club and the bounce exposed to the ground. "Now, he can make contact with no manipulation of his hands. His strikes at Augusta were really clean, with no divot, which means he was really using the bounce."
Other teachers, like Hank Haney, were impressed with the improvements, but say the jury is still out on whether the yips are gone -- or just on vacation. "Tiger had a great short game. He still does have a great short game -- when he doesn't yip it," Haney said in the April Golf Digest. "Even if he has days where it looks like it's improving, it doesn't mean the yips are gone. They might go into remission, but they're still there."
It'll be hard to truly know until the end of the spring, when Woods finally tees it up again, most likely at the Players.