Play
Sneaking in A Little Golf... In Columbus, Ohio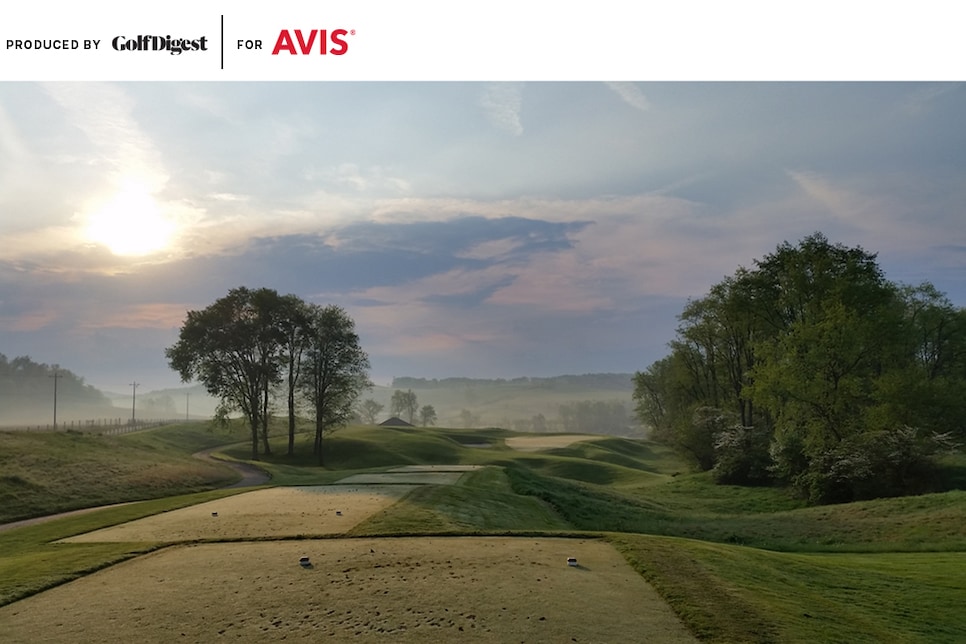 As you might expect in a city that spawned both Hall-of-Famer Jack Nicklaus and famed course designer Dr. Michael Hurdzan, it's easy to find great golf in and around Columbus — the hard part is narrowing down your options. If you have time to sneak in a little golf during your trip to the Buckeye City, you'll find a great mix of everything from wallet-friendly municipal courses to luxury layouts to choose from. Consider this a starter list, then play on!
The Golf Club of Dublin
Taking what you love about British Isles golf and plunking it into the middle of an Ohio cornfield might sound like an odd idea, but at the Golf Club of Dublin, it works. Designers Hurdzan and Dana Fry let nature takes its course here, transforming the pancake-flat landscape into an open links-style layout that's very fun to play. Although it lacks the raw, windswept beauty of Ireland (it runs through a landlocked residential community, after all), the course certainly requires the strategic chops of links golf. You can run the ball up to every hole, or risk landing in one of the 70-plus sod-walled bunkers. The big, classic greens are firm and fast, forcing you to bring some putting magic. In addition to the names of the holes (Shanty, Leprechaun, Pot of Gold), Irish accents include the hand-stacked stone walls that edge many of the holes, plus Mulligan's Pub, a sweet spot for a post-round pint. golfclubofdublin.com
The Virtues Golf Club
Designer Arthur Hills has given golfers around the world many great thrills, but The Virtues GC stands as one of his best. A regular member of just about every top-courses-you-can-play list, The Virtues (also known as Longaberger GC in a previous life) is worth the 40-mile drive to Nashport: Golf Digest ranks it the No. 1 course in Ohio, and the No. 65 public course in America. No matter how well you're playing, you'll experience ups and downs throughout the round as the course dips from ridge top to valley floor. (The vistas and varying elevations are as big a treat as the beautifully maintained course itself.) It's not overly difficult—with five sets of well-spaced tees from 5,000 to 7,200 yards you can pick your challenges—but you can get into trouble from anywhere. After your round, be sure to chill on the veranda overlooking the finishing holes for good food and more views. thevirtuesgolfclub.com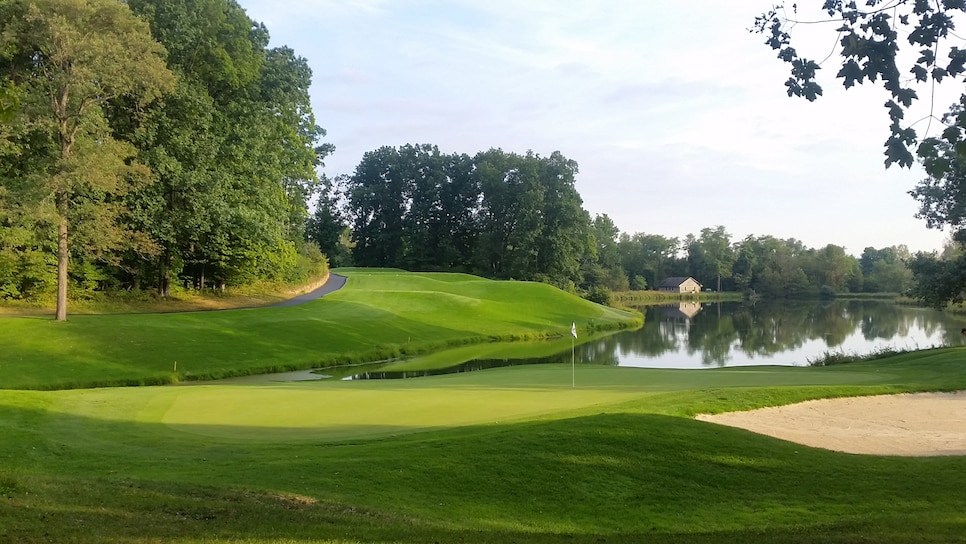 Safari Golf Club
Do you like animals? Then Safari GC is your dream come true. Located adjacent to the Columbus Zoo and Aquarium, this busy course donates a portion of your green fee to support the zoo's 70-plus conservation projects in 30 countries. Each of the holes features different creatures in peril, including cheetahs, giraffes, gorillas and the hellbender (a.k.a. snot otter—one of the largest salamanders in the world and an endangered Ohio resident). You won't encounter any rhinos on the fairway, but you will see flocks of monarchs during their annual migration, and nesting boxes for bluebirds and purple martins in designated native areas. The course was built in the late 60s, but after a partial redo by Michael Hurdzan in 2013 it has added some bite, extending to 6,845 yards from the back Tiger Tees. After your round, stop by the grille for a burger and some beer-battered pickle chips, or take a tour of the adjacent zoo. safarigolf.columbuszoo.org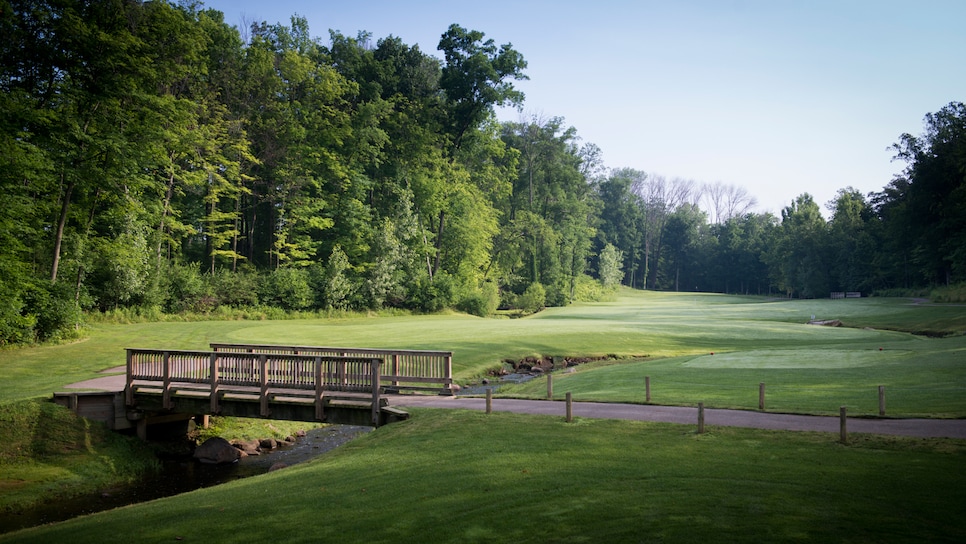 Denison Golf Club
This Donald Ross stunner, built in 1924, can be found in the picturesque college town of Granville, 25 minutes from Columbus. Ross sculpted the naturally rolling wooded terrain into a parkland classic lined with tall, fluffy pines and hardwoods. Though the par-71 course is not long by today's standards (6,559 from the tips), it has some noteworthy elevation changes—the par-4 18th, for instance, drops more than 100 feet from tee to fairway—and the strategic bunkering can thwart par attempts. The layout is very fair, but if you miss in the wrong spots, it will make for a long day because of the numerous out-of-bounds areas and undulating greens. Lush and immaculate, the new fairways installed in 2017 have kicked Denison up a notch. Add to that a great practice area, a nice locker room and a gracious patio overlooking the course, and you've got an excursion-worthy destination. denisongolfclub.com
Cooks Creek Golf Club
Things are on the upswing at Cooks Creek, an upscale semi-private course designed by former Ohio State player and PGA Tour professional John Cook with an assist from the team of Hurdzan/Fry. Located just 25 minutes south of Columbus, the unspoiled layout plays out along the banks of two rivers. The water comes into play on about a dozen holes, but mostly on the perimeters. There are some forced carries off the tee, but most of the trouble is out of play from the forward tees. (If you tee it up from the 7,071-yard back tees, let's just say we told you so.) The conditions are consistently excellent, especially the large, gently sloping greens. The staff is friendly and there's a lovely clubhouse with a covered porch. The club also offers Golfboards as an option to walking or riding, which bring added thrill to the hills and. cookscreekgc.com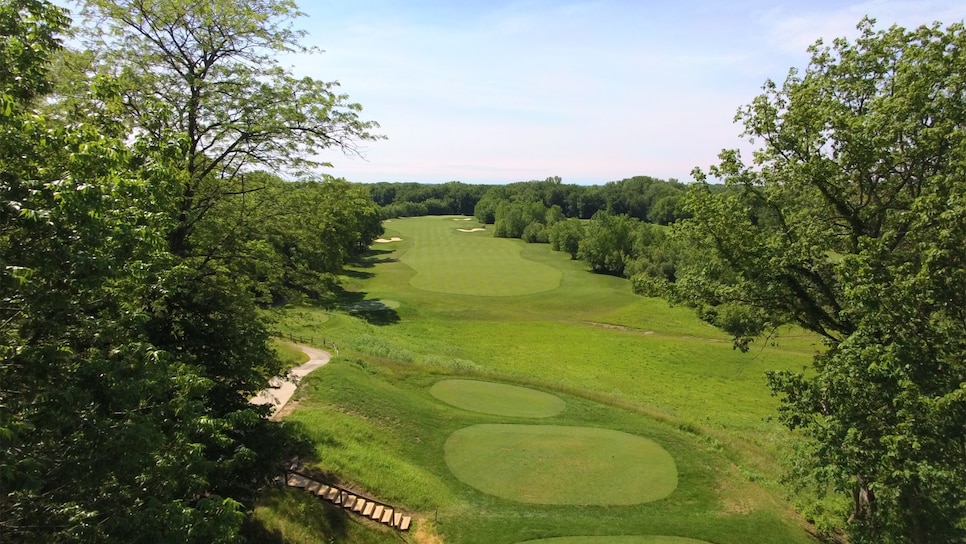 Looking to sneak in a little golf? Rent with Avis and they'll chip in $25 toward your next round. Visit Avis.com/golfnow for more details.