Podcasts
What would make Smylie Kaufman come back and why his No. 1 player in the world isn't Scheffler or Rahm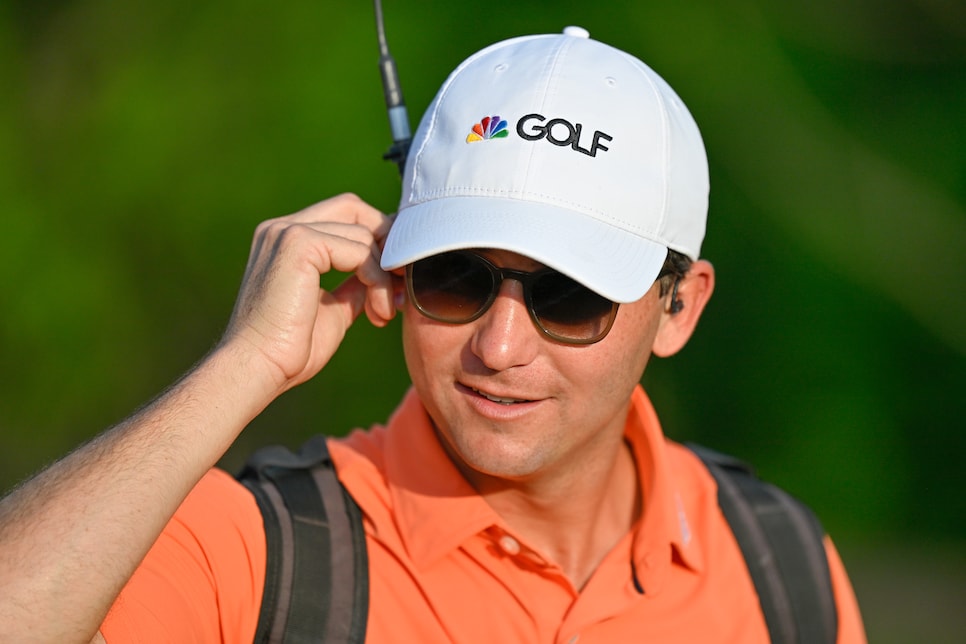 It wasn't quite an Anthony Kim-like run, but Smylie Kaufman did show a good bit of potential during his abbreviated PGA Tour career, the key highlight coming when Kaufman played in the final pairing at the 2016 Masters.
That, unfortunately, is when things all went wrong. Kaufman, then 24 years old, shot a final-round 81 alongside his good buddy Jordan Spieth, who infamously made a mess of the par-3 12th hole that same Sunday and squandered away a green jacket. Oddly enough, Kaufman made birdie on Golden Bell that day, one of his two total birdies on the round. In an attempt to keep the mood light, Spieth asked "who's up?" on the 13th tee.
That was one of the many great stories Kaufman told us on this week's episode of The Loop podcast from his time on tour, which appears to be over now that he's a full-time Golf Channel and NBC on-course commentator. He also now has his own podcast on SiriusXM called "The Smylie Show." In other words, he's keeping very busy and continuing to pay the bills without having to continue the physical, mental and emotional grind of keeping his PGA Tour card.
However, the 31-year-old is not ruling out a comeback just yet.
"It's a great question, and the answer has been no," Kaufman said when asked if he still gets the itch to compete. "I've been working on my golf swing, kind of semi-working on it, over the last two years now. Just kind of getting out of the bad habits I was in, and I really needed time away from the game once I got into broadcasting.
"I was just working on [my swing] too hard," he added. "I wasn't getting the results. And I've actually improved a ton not having to worry about results. I've been able to go play golf and play well at home. Yesterday I played out at Shoal [Creek] and had eight birdies and an eagle. Really good golf. It's really fun to play that well again, and I don't know if I'll ever play again, I may. If I start shooting a lot of scores like I did yesterday, then it'll be kind of hard to not go tee it up again."
This was a perfect segway into a discussion about Billy Horschel's recent struggles, a plight Kaufman knows as well as anyone. He broke down Horschel's current predicament in great detail, as well as the struggles of his good friend Justin Thomas. Plus, we also discussed who is currently the best player in the world (it's not Scheffler or Rahm, according to Smylie) and much more. Please, have a listen to the full chat below, and like and subscribe to The Loop wherever you get your podcasts.