The Loop
Skip Bayless tried to make an idiotic Anthony Davis take, but the Pelicans were having none of it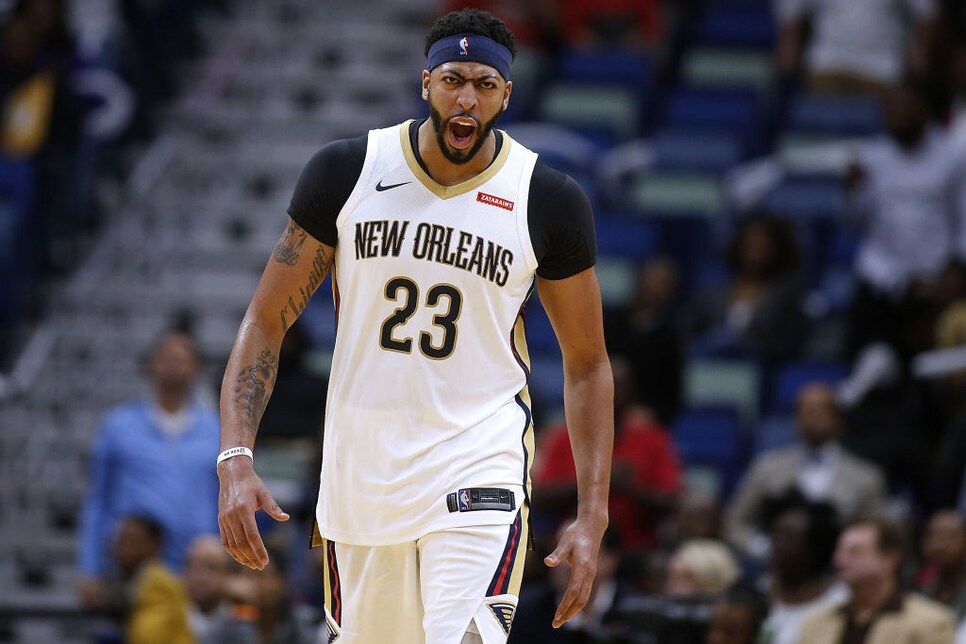 Skip Bayless is an idiot. We've already established that. You could dedicate a daily post to the nonsense he spews, although frankly, the Internet is not big enough to hold that amount of garbage. Moreover, Bayless has made a living being a troll; giving him a spotlight plays into his game.
Conversely, every now and then, his takes can be so perverse they need to be taken to the woodshed. A chore the New Orleans Pelicans gladly handled on Tuesday.
For those not following the NBA, the Pelicans' Anthony Davis has been en fuego, averaging 41.5 points and 15 rebounds over his last six games. A performance that has kept his team afloat despite the loss of All-Star center DeMarcus Cousins, and vaulted him into MVP consideration.
At least in the minds of most reasonable observers. Bayless, however, is far from that, evidenced by this comment:
Luckily, whoever runs the Pelicans' Twitter account could not abide such nonsense, firing this off in response:
Tune into Fox Sports 1 on Wednesday to see if the fire department was able to extinguish those flames or if Bayless was reduced to ashes.