The Loop
Inside the 'all-day party' at Silo Ridge Field Club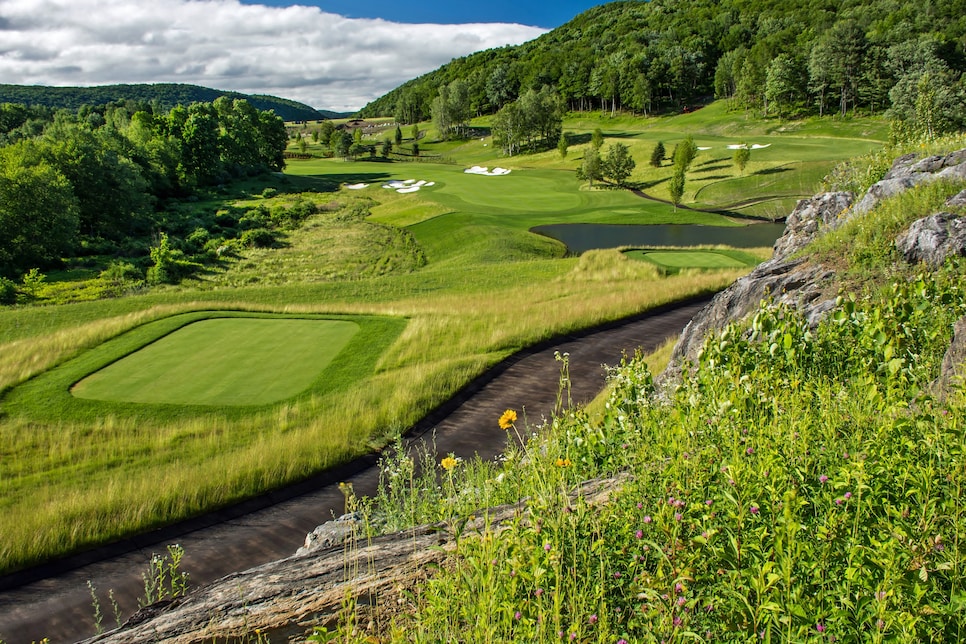 Guitar in hand and amplifier by his side, the singer Kelley James spent a good part of his Monday improvising funny songs about each foursome as it went off the first tee at Silo Ridge Field Club, a new private course two hours north of New York City.
I can't remember all the lyrics he came up with for our group, but I recall he rhymed "all-day party" with "Jerry Tarde," my boss and editor-in-chief of Golf Digest, who was not there.
"Isn't he great?" asked the architect Tom Fazio, standing just off to the side. "Normally I don't like rap."
The occasion was the grand opening of Silo Ridge, the first East Coast project by Arizona-based Discovery Land Co. It's in a town called Amenia, N.Y.
The day reflected Discovery's signature mix of luxury and informality. Step out of your valet-parked car and into a blast of 1970's rock music booming from speakers throughout the event.
The food choices were exhaustive and delicious. Care for fresh baked pizza after the third hole? A venison taco at the turn? A smoothie at 12? Sushi after 18?
And there were lots of familiar faces. Tour players like Matt Kuchar and Andrew "Beef" Johnston mingled with former star athletes like New York Ranger Mark Messier and the actor Michael Douglas.
The golf course, typical of Fazio's work, is beautiful to look at and fun to play. The more compact front nine is less interesting than the back nine, when the course stretches out and features some greater variety in hole lengths and shapes.
The target market for all these clubs is the highest of the high-end. At Silo Ridge, estate lots start at $2.4 million, and you'll pay at least another $400 a square foot for a developer-built home (starting at $3.6 million) to put there. Meldman says his sales team has found buyers for about 35 home sites already, out of 245 total.
One of these belongs to Patriots quarterback Tom Brady, who bought a lot overlooking the 10th fairway and intends to begin building soon. Yankees first baseman Mark Teixeira will be a neighbor.
A planned condominium complex near the first tee is also "selling great," Meldman says. Two-bedrooms with 2,500 square feet start at around $2.2 million.
You'll have to pay extra if you want Kelley James to serenade you on the first tee.