The Loop
Sign of the apocalypse: Jack Nicklaus wins skins event with...Kid Rock
Further evidence the end is near: Jack Nicklaus won a skins tournament this weekend...with Kid Rock.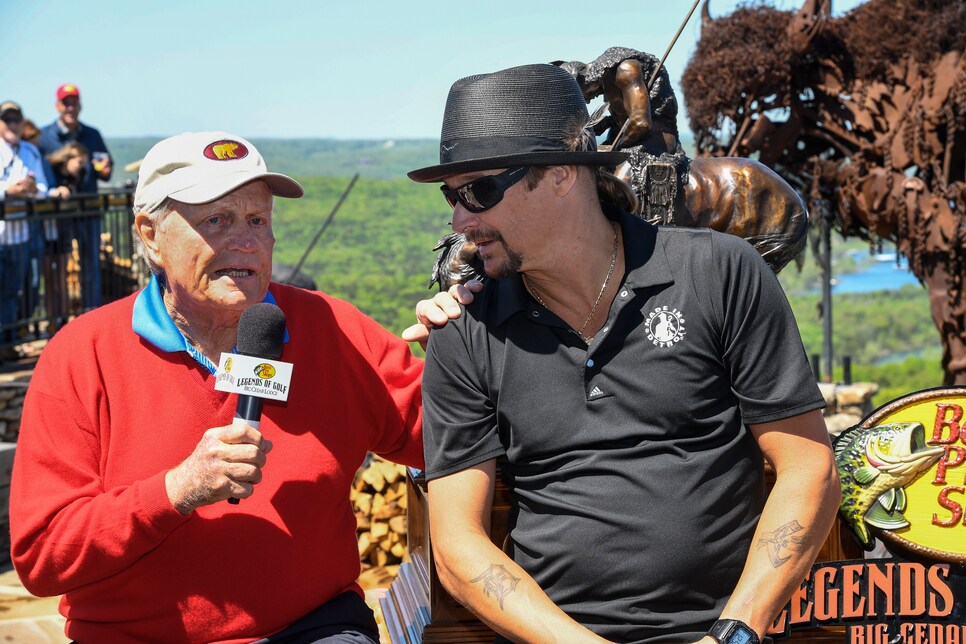 Nicklaus, golf's undisputed G.O.A.T., teamed with the singer to defeat Gary Player and Lee Trevino -- you read that correctly -- to capture the Skins Shootout at the Bass Pro Legends of Golf tournament at Big Cedar Lodge. According to Pat Imig of KSDK, the 46-year-old Rock hit eight of nine greens to lead the team to victory.
"He hit the ball great," said Nicklaus. "He told me he's a member down there at Bear's Club and I've never played with him before and he said he started practicing last week."
Hey Zurich Classic, here's a blank check. Do what you got to do to ensure the Nicklaus-Rock team is in this week's field.