The Loop
Sidney Crosby is still doing things that defy logic in year 16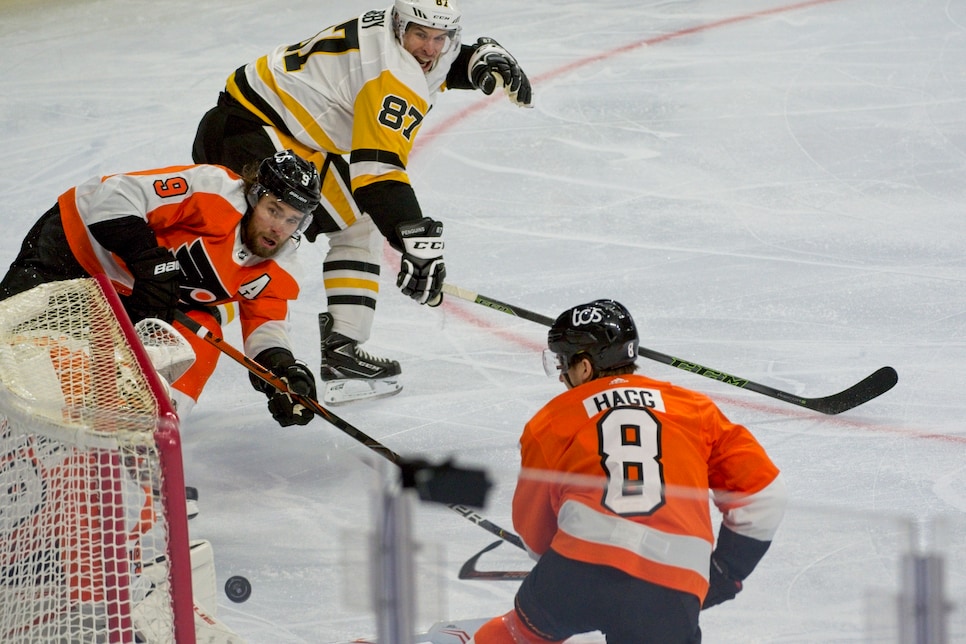 Because he's been in the league since he was 18, it feels like Sidney Crosby has been around for three decades, and thus must be nearing retirement. In reality, he entered year 16 on Wednesday night, and at just 33 years old, Sid The much older Kid does not appear to be going anywhere anytime soon.
All the proof of that came early in the second period of the Pittsburgh Penguins' opening night game against the rival Philadelphia Flyers. On a routine dump-in, Flyers goalie Carter Hart corraled the puck behind his net and tried to fling it up the middle of the ice. It was a risky play, and Crosby made Hart pay for it by knocking the puck down out of mid air, and then chipping it in to a wide open net one-handed for what may already be the goal of the 2021 season:
Unbelievable. He's closing in on 35 and is still doing things his 18-year-old self would pull off. As a New York Ranger fan, I sincerely cannot wait for this man to retire, but again, that may not happen for at least another seven or eight years. Fortunately, it looks like the Penguins reign of terror is finally coming to an end (they ended up losing 6-3 on Wednesday), so the rest of the league has that going for it.
By the way, that video barely has 71,000 views. How sad is that? One of the greatest players in the history of the NHL scores what could be the goal of the year on opening night and not even 100,000 people cared to watch it on social media. If LeBron pulls off the dunk of the year on NBA opening night it's doing 3 million views easily. Some day, I hope the NHL learns how to market its stars.