News
Si Woo Kim exits AT&T Byron Nelson with back injury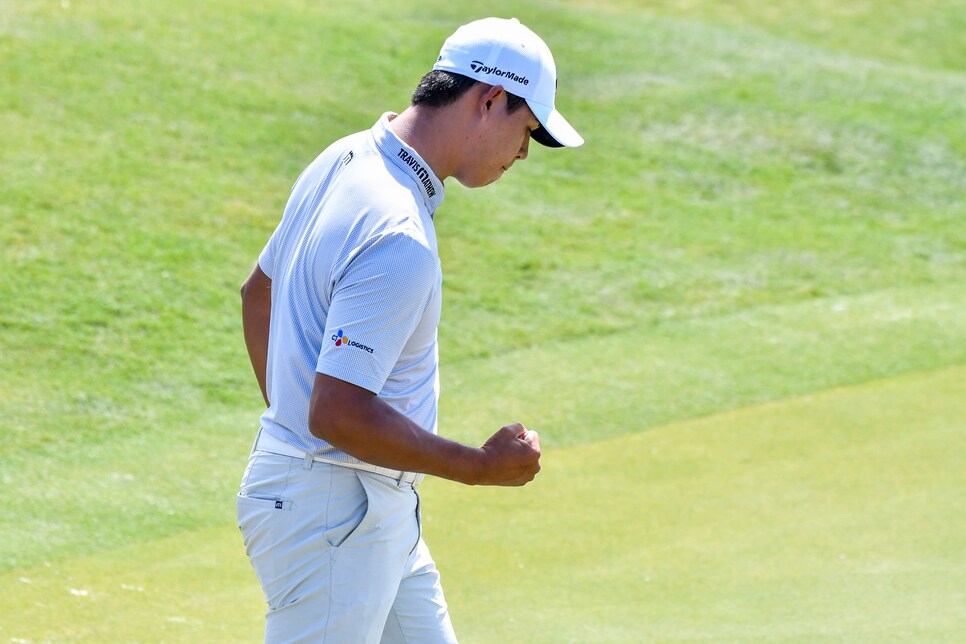 Those watching the Players Championship final round witnessed Si Woo Kim maneuver past the 10-car pileup at TPC Sawgrass, turning in a bogey-free 69 for a three-shot victory. Viewers also observed the 21-year-old clutching his back on multiple occasions, attempting to stay loose throughout the day.
It appears more than tightness was at play. On Monday, the 21-year-old dropped out of this week's AT&T Bryon Nelson, citing back issues.
"On Saturday night at the Players, my back began to flare up," Kim said in a statement. "On Sunday when I arrived, I received treatment from a physio on the putting green that helped me get through the round, and fortunately, win the tournament. Having dealt with that the last two days, I feel it is best for me to take precautionary measures to ensure I can play and compete fully healthy for the rest of the season. I'm disappointed not to play this week, as the AT&T Byron Nelson is in my adopted hometown, but look forward to playing the event in the future."
Kim has played in 19 events this year. He remains entered in the upcoming Dean & DeLuca Invitational at Colonial.