Instruction
Shubhankar Sharma was introduced to golf in a very unusual way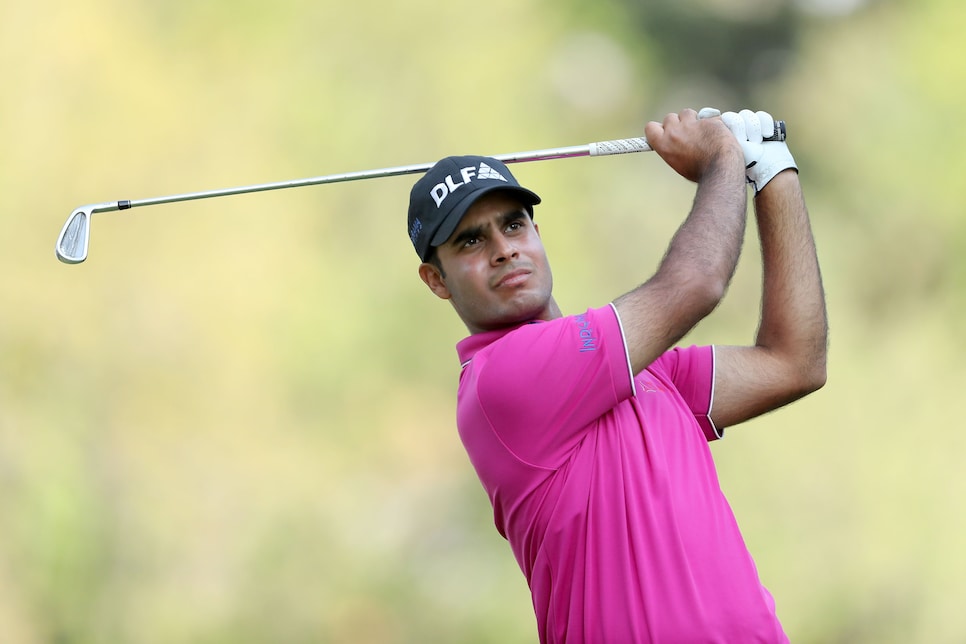 Shubhankar Sharma is relatively unknown, yet he is sleeping on the lead of the WGC-Mexico Championship, the biggest tournament he has ever played in. After rounds of 65-66-69, he holds a two-shot lead over four players, two of whom are Sergio Garcia and Phil Mickelson. A strong indtroduction for a kid who finished the 2016 season ranked 517th in the world.
Since turning pro when he was 16-years-old, Sharma's spent his time on the Asian Tour and European Tour. Now 21, he has won twice on the European Tour since December. Those wins triggered his swift ascension up the World Ranking. He came into Mexico ranked 75th, moving past Ariban Lahiri as the highest-ranked player from India.
Interestingly, Lahiri is the reason Sharma even started playing golf in the first place. Both Sharma and Lahiri's fathers were members of the Indian army. They were stationed together, and Lahiri's father was the doctor who delivered Sharma's younger sister. In getting to know the family, Dr. Lahiri told Col. Sharma to take his son to the golf course. No one in Sharma's family had ever played golf, but seven-year-old Sharma took to the game quickly, and now here he is, not at all looking like an inexperienced young European Tour player, leading in Mexico.