Shoh-time
Here's a recap of all the crazy things Shohei Ohtani accomplished on Sunday night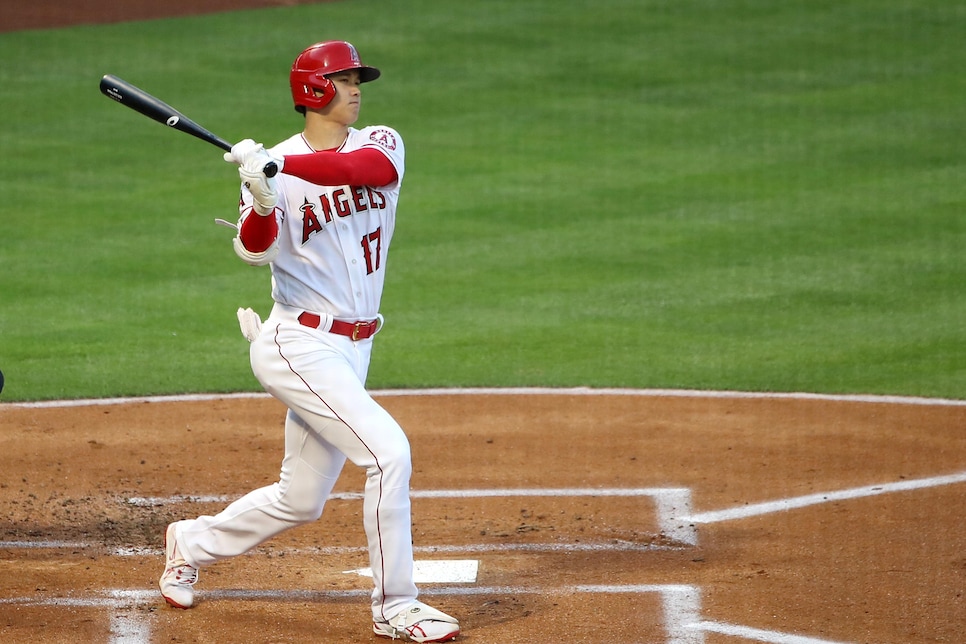 It's time to talk about Shohei Ohtani. After a scorching spring, the AL's only two-way ace officially re-introduced himself to the MLB—the league he was supposed to dominate three seasons, Tommy John, and a pandemic ago—with a Sunday Night Baseball performance for the ages. Setting one untouched benchmark after the next, Ohtani proved there is literally no other baseball player on earth capable of doing what he is capable of doing, and we're here to break it all down for you feat by impossible feat. Strap your brain in and enjoy.
The only thing that can stop the juggernaut? Injury, of course. Unfortunately Ohtani seems to be a magnet for it, getting slid into at home plate in the fifth inning on Sunday, cutting his re-arrival short.
Here's hoping it's nothing too serious and he's back out there for his next start, which will be absolute must-see TV. If you're one of the 10 people left on earth with a DVR, set that sucker now.