Better Late Than Never
Shohei Ohtani is batting .636, throwing 100-mph cheese, and becoming the terror we all hoped he would be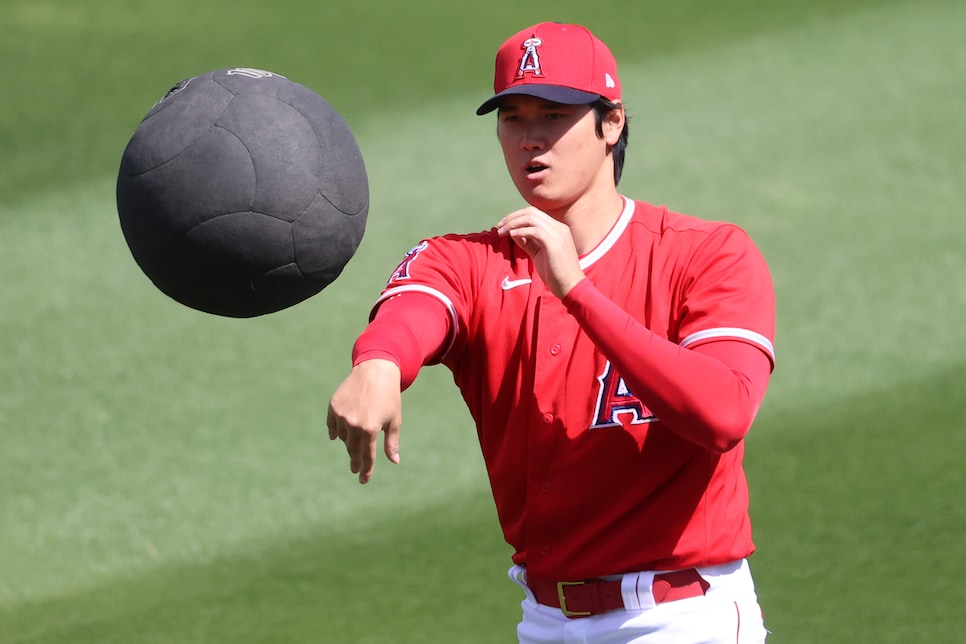 There's no shortage of sub-plots and, um, plot plots heading into a new, full, and hopefully semi-normal baseball season. You have the return of fans to ballparks. You have the nouveau rich Mets. You have sign-stealer fall guy A.J. Hinch tip-toeing his way back into the dugout up in Detroit and the defending World Series champion (still feels weird to say) Dodgers down in Los Angeles. All of it adds up the most anticipated Opening Day in years, and we haven't even mentioned the most exciting part yet:
In a weird way, Ohtani is yesterday's news. When he entered the MLB in 2018, he was touted as some sort of new-age Babe Ruth—a two-way player capable of sitting guys down with triple-digit gas and then launching his own run support like an artillery cannon. His first season in the majors, he flashed that potential, but after requiring Tommy John surgery that offseason, he was reduced to DH status in 2019. In 2020, due to a shortened season and yadda yadda yadda, he pitched just 1.2 innings. In the meantime, Fernando Tatis Jr., Ronald Acuna Jr., and Juan Soto all exploded onto the scene, leading baseball fans, and perhaps opposing teams, to forget exactly what Ohtani could do when healthy.
Well, so far spring training has provided ample reminder.
Ohtani is batting an eye-popping .636 this spring, crushing four home runs and logging seven RBIs in just 22 at-bats. That's just the offense, though. On Sunday, in his first two-way appearance in Cactus League play, Ohtani pitched four innings, recording 5 Ks, two hits, two walks, and one run. Not earth shattering numbers, but he did strike out the aforementioned Tatis Jr.—arguably the hottest hitter in baseball last year—with some 100-plus-mile-per-hour cheese . . .
. . . right after singling off former Cy Young Blake Snell. He also became just the second starting pitcher in the last 120 years to lead off an MLB game while nearly sending Jurickson Profar to the dirt showers this absolutely disgusting, revolting splitter.
All in all, not a bad day in the office, and hopefully the first of many for Ohtani this season. The Trout-Ohtani-Maddon Angels are the hilariously fun roadshow baseball deserves, and after three years of stops and starts, they may finally be worth the price of admission.