The Loop
Shanshan Feng's celebration for becoming the world's No. 1 golfer wasn't glamorous, but it was delicious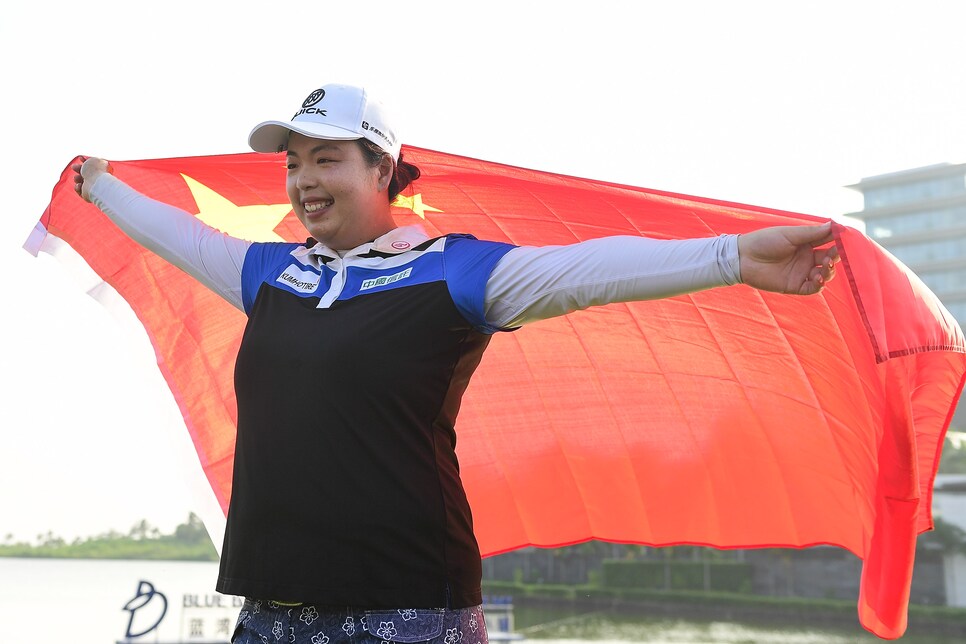 NAPLES, Fla. -- Ok, so you're alone in the Dallas airport and you just found out you're the first person from your country to become the world No. 1 golfer. What do you do? If you're Shanshan Feng, you go into TGI Friday's, order a celebratory steak, and send a photo of it to your parents.
In the four tournaments leading up to this week's CME Group Tour Championship, Feng finished T-3, T-2, 1st and 1st. After that latest win at the Blue Bay LPGA in China, it was projected that the 28-year-old would become the No. 1 player in the world. But it wasn't made official until the day afterward the event. Feng was traveling when she started receiving congratulatory messages about becoming No. 1 in the world.
"I was by myself at the Dallas airport and I went into Friday's and I ordered a steak for myself," said Feng. "I mean, I was trying to celebrate a little bit, you know, with the steak by my own. I took a picture of it and send to my dad and my mom. I was like, 'I'm here celebrating.'"
Feng got more serious during the press conference when she started talking about what the No. 1 status meant for her country. Golf has had a tumultuous history in China. In the 1940's, the government banned golf, and in the 1980's, it became popular again. But then just this January, 111 courses were shut down.
Feng is all the more proud of becoming world No.1 because she thinks it will help inspire golfers in China.
"Because now is just the beginning, right?" said Feng. "Like I don't know how much longer I'll be world No. 1, but at least I've been world No. 1. Hopefully that can encourage more people to start playing golf. I would say China will become one the strongest countries in the future."
When asked what she'd do if she won this week at the LPGA finale, she said she'd celebrate with, "Maybe a bigger steak."