twist of the knife
Shane Lowry gets one final Ryder Cup dig in at Justin Thomas' expense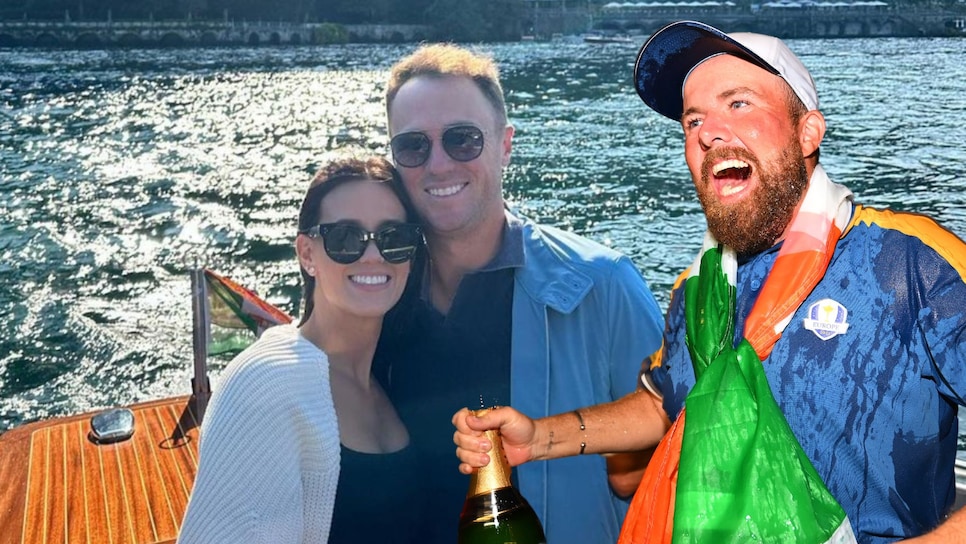 Perhaps you remember the Ryder Cup. It was less than two weeks ago when the Americans were steamrolled by Team Europe, but two weeks is a lifetime in the golf world. You have to have the memory of a goldfish to make it as a golfer, and Justin Thomas was finally starting to get over Marco Simone … until Shane Lowry added one more twist of the knife.
While on the other side of the pond, JT and his wife Jillian Wisniewski decided to get in a luxurious Lake Como vacation. Because he's a millennial through and through, Thomas had to provide an Instagram photo dump, which was a mistake with Lowry lurking. The opening was small but more than enough for the Irishman.
"Any pics from Rome???" Lowry asked to which JT replied, "Shane it's been two weeks and was starting to forget…… 🤬😂" The laughing emoji could just as easily be the crying emoji here.
There's no other response for Thomas except to say something to the extent of "See you at Bethpage." Until then, we don't see Lowry laying off the Americans anytime soon. Nor should he. This is what the Ryder Cup is for: Rowdy matches and trash talk for years to come ... or until the next one that is.