The Loop
Shallow your swing to hit Tommy Fleetwood's fairway wood shot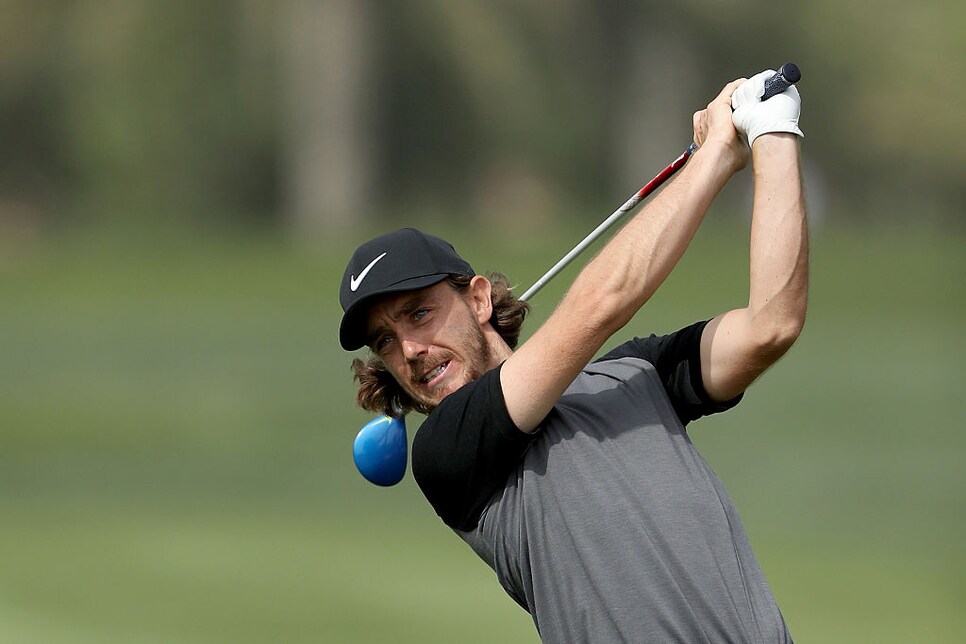 Tommy Fleetwood was getting chased by the varsity at the Abu Dhabi HSBC Championship, in the form of U.S. Open champion Dustin Johnson.
But the 26-year-old from England calmly striped a 3-wood from 260 yards on the par-5 final hole to set up an easy two-putt birdie and a one-shot win over Johnson. It was Fleetwood's second European Tour win, and an extra impressive achievement considering Fleetwood went through a bout of driver yips in 2016.
The key move for Fleetwood's fairway wood (and his driver) is a shallow, sweeping angle of attack, says Golf Digest Best Young Teacher Shaun Webb, who is based at the David Toms 265 Academy in Shreveport, LA.
"Tommy makes a wide, elliptical shaped motion with his hands as he makes his downswing," says Webb. "Most amateur players do the opposite, and pull the grip in a straight line down toward the ball."
The result of that yank is a steep downswing that crashes the clubhead into the ground, says Webb. "To get a better feel for this shot in your own game, take out a fairway wood and make swings feeling that your hands don't get closer to your body in transition and into the downswing," says Webb. "This will help widen your route to the ball and shallow the approach of the club. You'll start hitting them high and pure."