News
Seth Waugh, former Deutsche Bank executive, picked as the next PGA of America CEO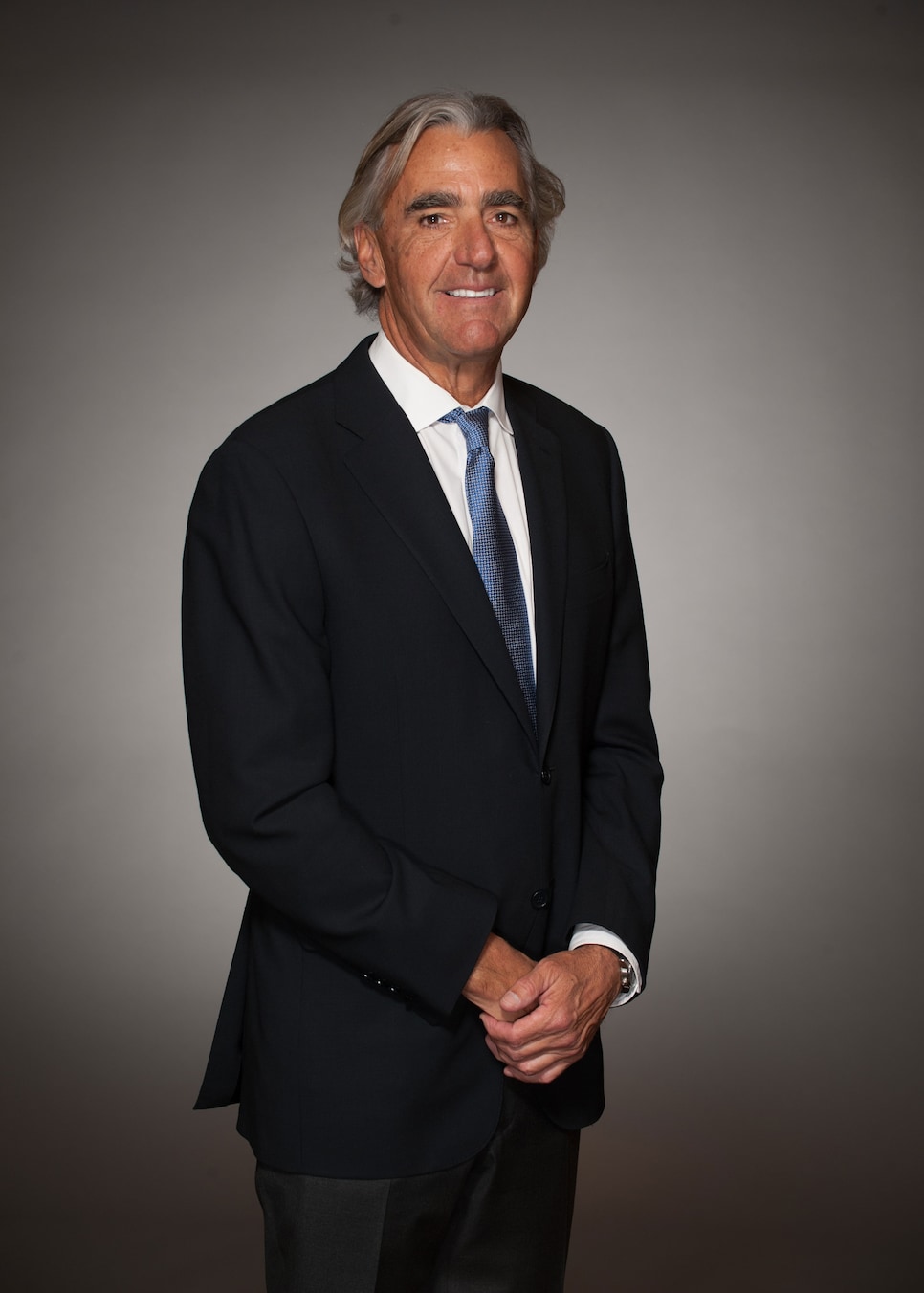 Montana Pritchard/PGA of America
That Seth Waugh would one day be leading a major golf organization is something many in the industry have been predicting for some time. His business acumen as the former CEO of Deutsche Bank Americas and his involvement in the creation of the PGA Tour's Deutsche Bank Championship, as well as his own love for the game, had many hinting he might be a viable candidate to be PGA Tour commissioner.
Those same skills are what convinced the PGA of America that he would be the right person to step in as the association's CEO, with his hiring announced on Tuesday.
Waugh, 60, succeeds Pete Bevacqua, who left Aug. 13 to assume a new position as president of NBC Sports Group. From 2001 to 2014, Waugh worked at Deutsche Bank, for 10 years serving as the CEO of the Americas. Since 2017, Waugh has served as senior advisor and managing director at Silver Lake, a technology investment group. He will continue with the firm as a senior advisor.
Waugh, who lives in North Palm Beach, Fla., had become familiar with the workings of PGA of America in the past few years after being named an independent director on the PGA of America's Board of Directors in 2015 (his three-year term was set to expire in November). He also served on an advisory board for Bevacqua at the PGA for several years.
"It is an honor and privilege to be invited to lead this remarkable association into the second century," Waugh said in a press release. "The opportunity to work with the nearly 29,000 PGA professionals and others in the game to give back and to help our beautiful sport evolve is a true gift. I look forward to getting into the field to engage with our members, learn more about the issues that matter most to them, and look for ways to enhance their careers and lives.
"I am grateful for the trust that the Officers and the Board are showing in me. It will be exciting to see all the good that we can do together as an Association and an industry."
Waugh formerly starts his tenure with the PGA of America on Sept. 24, the Monday prior to the Ryder Cup, which the PGA of America jointly runs with the European Tour.
The elevation of Waugh to the head of the PGA of America brings up several intriguing scenarios, not the least of which is a potential strengthening of the relationship between the PGA of America and the PGA Tour.
PGA Tour commissioner Jay Monahan is close friends with Waugh going back to 2003. That year Waugh brought in Monahan as tournament director of the Deutsche Bank Championship, the FedEx Cup Playoff event in Boston now known as the Dell Technologies Championship. Monahan was at that tournament for two years and later was named executive director for the Players, the tour's flagship event. When the previous tour commissioner, Tim Finchem, hired Monahan, Waugh commented that Finchem would be hiring his successor, which came to pass in 2017 after Monahan made several moves up the chain of command at the PGA Tour.
When he was named an independent director, Waugh was quoted as saying: "The game of golf has become a large and important part of my life in many ways. I respect all the wonderful traditions, values and qualities that it adds to life, which make it the most interesting game on earth. The PGA has always been such a vital contributor to all that is good about the game, and I look forward to serving toward both embracing the future and building on its glorious past. The PGA and all its members are in a unique position to contribute to the vision and growth of the game, which is why it is so exciting to me."
As he transitions into the new post, Waugh has a couple of short-term matters to deal with. The PGA of America leadership continues to weigh a potential move of its headquarters from Palm Beach Gardens, Fla., to Frisco, Texas, north of Dallas. The association has an offer worth around $40 million that would include not only a new office complex but also golf courses that could potentially host a future PGA Championship or Ryder Cup. A decision was supposed to come down in May, but the matter is still pending, with the potential for the association to remain in its current locale or other potential sites in South Florida.
Additionally, the PGA of America's TV deal with CBS for U.S. broadcast rights to the PGA Championship expires after next year's event at Bethpage Black.
Waugh is a native of Ayer, Mass., and a graduate of Amherst College. He and his wife, Jane, have five children. His son Clancy played college golf at Wake Forest and SMU and is currently an aspiring tour professional.
You are using an unsupported version of Internet Explorer. Please upgrade to Internet Explorer 11 or use a different web browser.