Sergio Garcia on returning to Shinnecock Hills, changing diapers, and life without the green jacket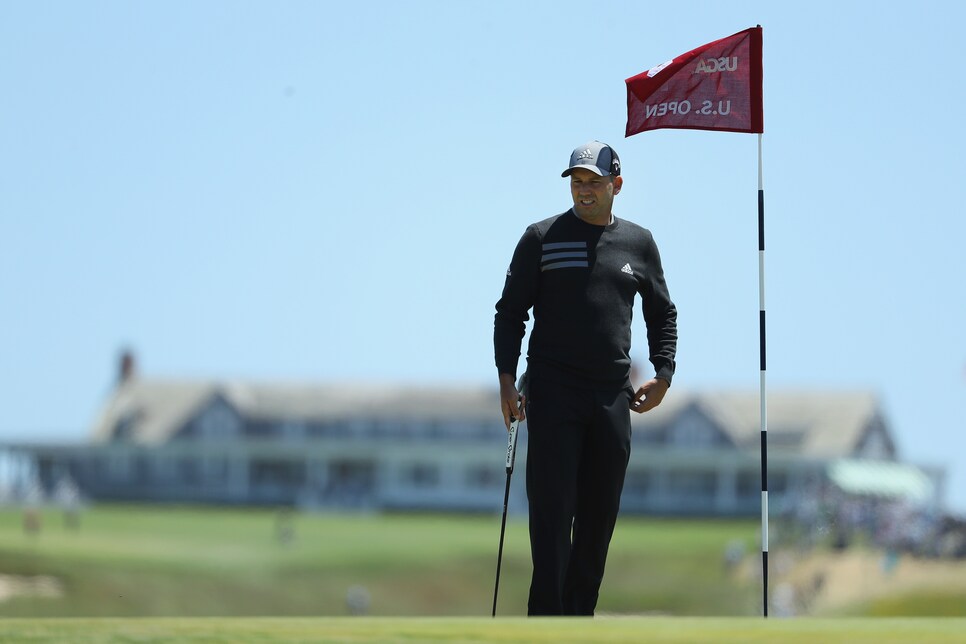 Sergio Garcia was part of the carnage during that infamous final round at the 2004 U.S. Open, shooting a Sunday 80 to fall out of contention. But that did nothing to change his high opinion of Shinnecock Hills.
Garcia is excited to return to one of his favorite courses at this week's U.S. Open and it's just about everything else that has changed in the interim. He's a major champ, he's a dad, and yes, Shinnecock should play differently this time around.
I caught up with Sergio on Monday at the Adidas flagship store in midtown Manhattan to discuss his U.S. Open chances, that impressive major championship streak, his diaper-changing skills, and life without the green jacket. Plus, Sam Weinman, Ryan Herrington, and Chris Powers joined me at Shinnecock to talk about all the early-week headlines as we head into the second men's major of the year. Please have a listen: