News
Sergio Garcia's Masters prep to include him making his … pro tennis debut?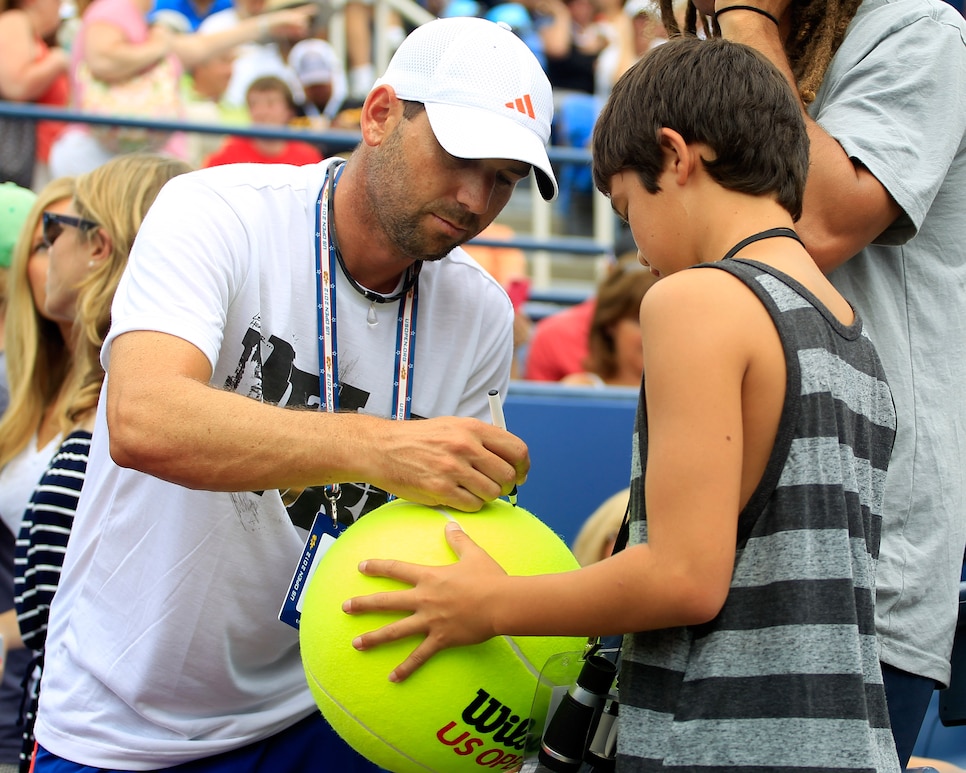 No two golfers are exactly alike when it comes to preparing for a major, but Sergio Garcia's schedule ahead of next month's tradition unlike any other is going to be a tune-up unlike any other.
The 2017 Masters champ will be making his pro tennis debut before teeing it up at Augusta National Nov. 12-15. That's right, his pro tennis debut.
Garcia has long been a huge fan of the sport and an accomplished player, but now he'll be putting his racket skills on full display at the H-E-B Pro Tennis Open in Austin. The event, which is part of the Dropshot Tournament Series, is scheduled for Oct. 25-Nov. 1.
Garcia is coming off a victory at the Sanderson Farms Championship, his first PGA Tour win since his Masters triumph. So it's not like the 40-year-old is pondering a mid-life career switch.
Plus, the Spaniard will have plenty of help, though, as he'll team up with retired tennis player Amer Delic in the doubles draw. The two tweeted about their appearance on Wednesday night:
Should Garcia and Delic advance far enough in the tournament, the semifinals and finals will be live-streamed on Oct. 31 and Nov. 1.