News
Sergio Garcia gave the perfect response when asked if he's re-watched his epic Masters meltdown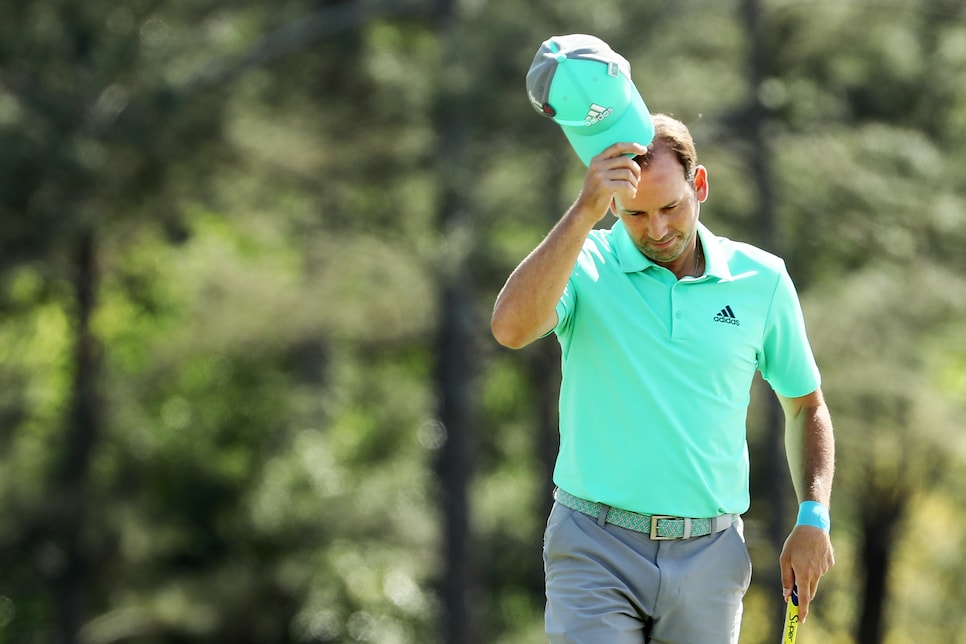 The 13th at Augusta National changed Sergio Garcia's life forever in a good way at the 2017 Masters. After a horrible tee shot, Garcia made a remarkable par save that helped lead to his first major title and he even wound up naming his first-born after the hole. The course's other back-nine par-5, however, produced a much different kind of memory just 12 months later. And unfortunately for the Spaniard, people aren't soon going to forget what happened there, either.
Garcia made a stunning octuple-bogey 13(!) on No. 15 during his first round last month, all but ensuring his only official weekend activity at the course would be to slip the green jacket onto the eventual winner. The 13, which included five consecutive shots into the water after a perfect drive, tied for the highest score in Masters history, and suddenly those annoying "Why haven't you won a major?" questions were replaced by almost-as-annoying "How the heck did you make a 13?" probes. But practice makes perfect, so when a reporter wondered on Wednesday if Garcia had watched a replay of his epic meltdown yet, he was ready with a witty response.
"Why would I?" Garcia said, drawing laughs from the assembled scribes at his press conference ahead of the Zurich Classic. "Like if you trip and hit your head against a rock, would you like to see it over and over again?"
No, we wouldn't. Great point.
But in case you want to watch it again, here it is:
Sorry, Sergio. Look away.