PGA Tour vs. LIV Golf
Sergio Garcia calls out Rory McIlroy for 'lacking maturity'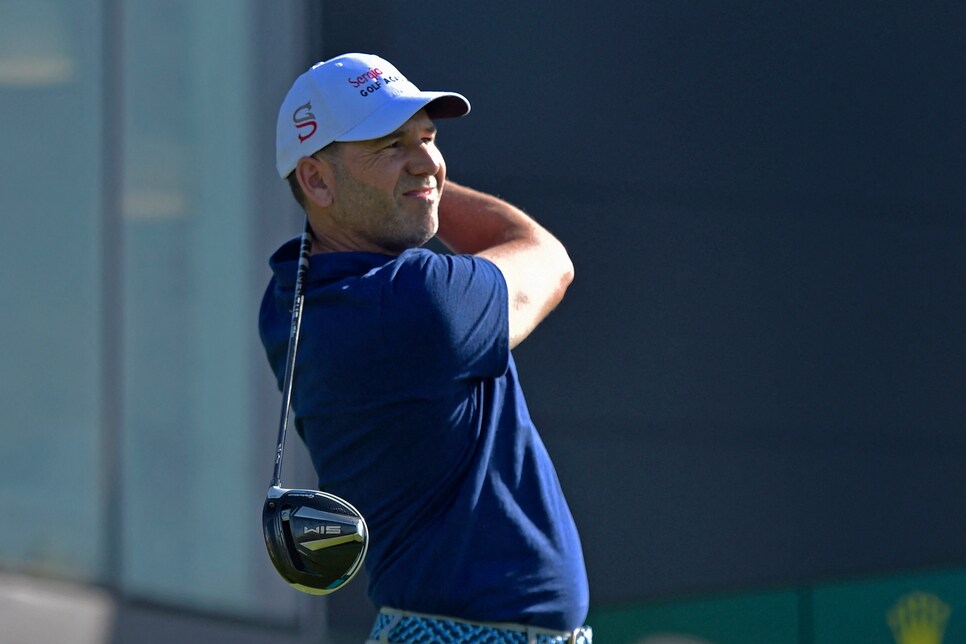 It doesn't appear Sergio Garcia and Rory McIlroy will mend fences any time soon. On Thursday, ahead of the 2023 season opener for the LIV Golf League, where former Masters champ Garcia now plays, the Spaniard said the breakdown of his friendship with four-time major winner McIlroy is a "sad" development.
"I think it is very sad," Garcia told Telegraph Sport at the Mayakoba Resort in Mexico. "I think that we've done so many things together and had so many experiences that for him to throw that away just because I decided to go to a different tour, well, it doesn't seem very mature; lacking maturity, really. But Rory's got his own life, and he makes his own choices, the same way that I make mine. I respect his choices, but it seems like he doesn't respect the ones I make."
When contacted by Golf Digest on Thursday, McIlroy through his manager declined comment.
Last summer, Garcia left the PGA Tour, where he had won 11 times, for LIV Golf not long after a rules controversy in which he voiced frustration at an official at the Wells Fargo in May. "Can't wait to leave this tour," he said at the time. "Just a couple more weeks until I don't have to deal with you anymore."
Since Garcia's departure, he and McIlroy have voiced frustrations with each other privately and publicly. In an interview last year with the Irish Independent, McIlroy said he had deleted Garcia's number after Garcia messaged him during the Canadian Open "basically telling me to shut up about LIV."
At the DP World Tour's Dubai Desert Classic last month, McIlroy was asked if he would shake hands with Garcia, given Europe's record Ryder Cup points scorer could still be picked by captain Luke Donald later this year to play for Europe in Rome. McIlroy said "no."
The next time Garcia and McIlroy are expected to play in the same field will be the Masters at Augusta National in April. In December, Augusta National announced it would not ban any player from the tournament after many wondered if the Masters would alter the criteria to shut out LIV golfers.
Garcia, who won the Masters in 2017, is one of 17 LIV golfers invited to play the 2023 Masters, although Garcia's victory means he has a lifetime exemption to the April major, as do Phil Mickelson, Patrick Reed, Dustin Johnson, Bubba Watson and Charl Schwartzel.