News
Is Sei Young Kim peaking at exactly the right moment?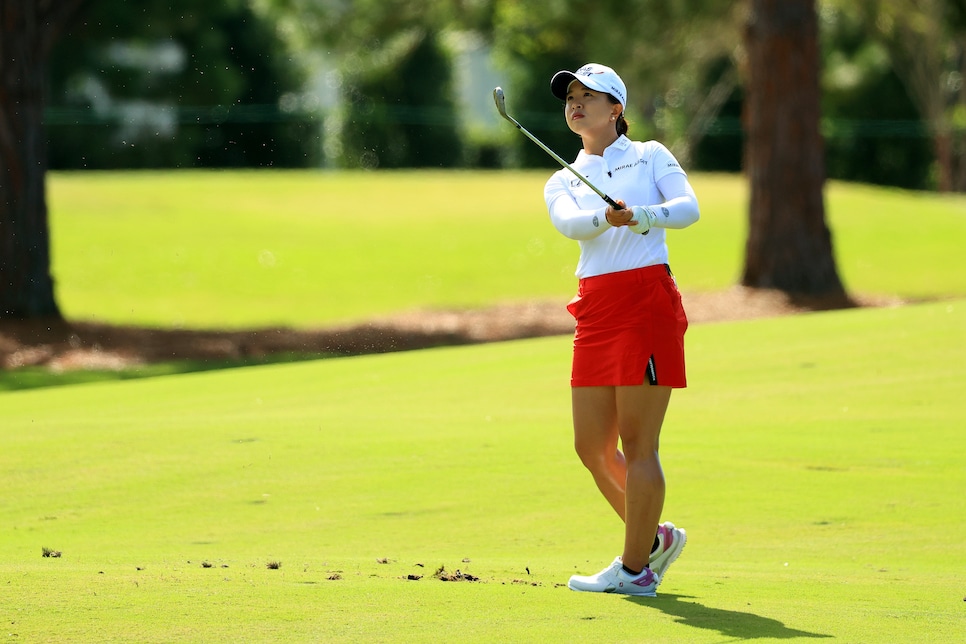 The stretch coming up in women's golf is a big one. In the last two weeks of competition this season, from Dec. 10-20, the LPGA Tour will be competing for $10.5 million. And after her unyielding performance at the Pelican Women's Championship, Sei Young Kim might be peaking at exactly the right moment to cash in on that historic amount of money.
The South Korean on Sunday won by three shots over Ally McDonald, her 12th LPGA Tour victory.
Kim led by one after the second round and by five after the third. She maintained that five-shot lead throughout the majority of the final round, but an 18th hole bogey and a McDonald birdie reduced her margin of victory to three.
The win was Kim's second of the 2020 season and second in a row. It was the first tournament Kim has played since her winvictory at the KPMG Women's PGA Championship at Aronimink. That was her first major win, one that combined with her victory on Sunday gives her a measure of momentum heading into the final major of the year, the U.S. Women's Open.
It is unusual for pros to attempt to peak in December, but the scheduling reshuffling that has occurred because of the coronavirus pandemic has the U.S. Women's Open's starting on Dec. 10, followed by the CME Group Tour Championship the next week. Having the two biggest purses of the year land at the end of the season opens up the opportunity for someone to find a lucrative timely groove.
"If I keep doing same as last two tournaments I think, yeah, that's possible," Kim said of the potential for momentum to carry her through to a successful end-of-season run.
Kim's strong form and growing confidence heading into that stretch is further boosted by the fact that she's defending the CME Group Tour Championship, played each year at Tiburon Golf Club in Naples, Fla. Having shed the title of highest-ranked player on tour without a major, she potentially is an even more greater threat heading into the U.S. Women's Open.
Kim has found that with notable wins, including the CME last year and the KPMG this year, she has been able to relax more on the golf course – a key to her playing well, she said. That combined with her newfound confidence should make her a favorite as the season closes.
"After [I won] CME and then I got more confident," Kim said. "I think that major win [will be] very help[ful] for another U.S. Open major tournament."