News
Sei Young Kim is no longer the best player without a major, wins KPMG Women's PGA Championship in dominant fashion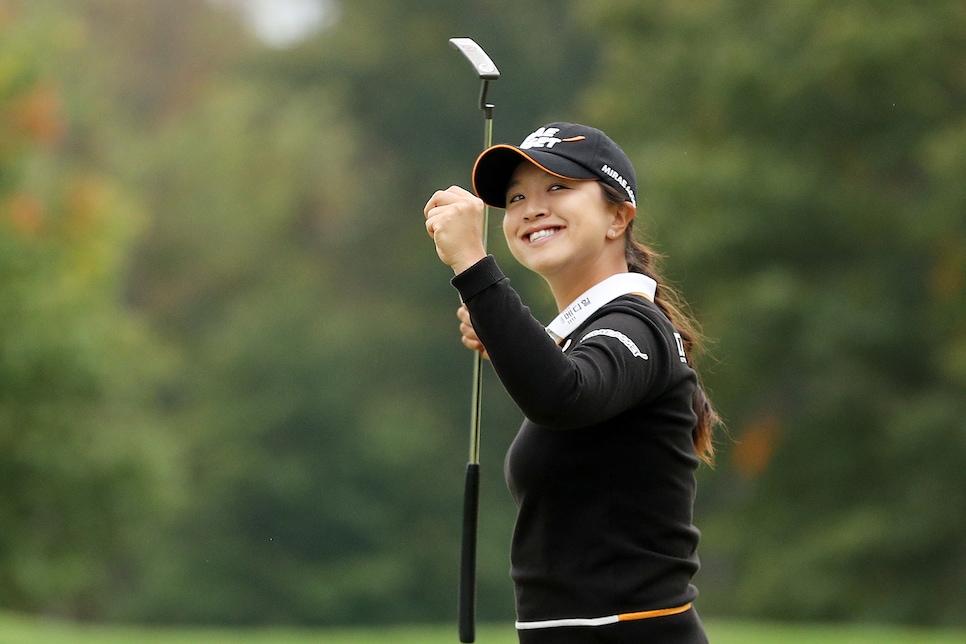 Sei Young Kim celebrates on the 18th green after winning the 2020 KPMG Women's PGA Championship, her first career major.
Patrick Smith
There wasn't anything anyone could do to overtake Sei Young Kim at the KPMG Women's PGA Championship. The 27-year-old from South Korea held a two-shot lead after three rounds at Aronimink Golf Club outside Philadelphia. Then on Sunday, she made practically no mistakes, never carding a bogey. Her seven-under 63 was the lowest round of the championship and good enough for a five-shot win. And, with one of the more impressive finishes in major championship history, Kim had finally shaken the moniker of best player on the LPGA Tour without a major win.
Kim has been playing in the United States since 2015 and won 10 times before securing her first major, most notably the 2019 CME Group Tour Championship. She helped solidified her stature as one of the game's best when she shot 31 under at the 2018 Thornberry Creek LPGA Classic, taking over Annika Sorenstam's record for lowest 72-hole score recorded on the LPGA Tour.
But despite her tour wins and scoring mark, Kim kept struggling to finish off majors. In 28 major starts, she had six top-five finishes and eight top 10s. Her best recent showing was a T-2 at the 2018 Evian Championship. And in 2105, Kim was second at the KPMG Women's PGA, having been bested by Inbee Park. Kim was not about to lose to Park again this time, even as Park's closed with a bogey-free 65 of her own to finish runner-up.
"In the back of my head I knew that Inbee was going to play well," Kim said. "But it reminded me of 2015 when I played with Inbee for a major championship. I actually didn't recall that until someone told me about that. But I really tried to stay composed again, focusing on my game, and got it done."
Park, a 10-time major winner and Hall of Famer, was impressed with opponent's play, saying it was only a matter of time until Kim won a major.
"I saw the leader board and it just kept going lower and lower and lower," Park said. "I'd make birdies, she makes birdies, I'd make birdies, she makes birdies, and I was like, come on. It was just fun to have that kind of race."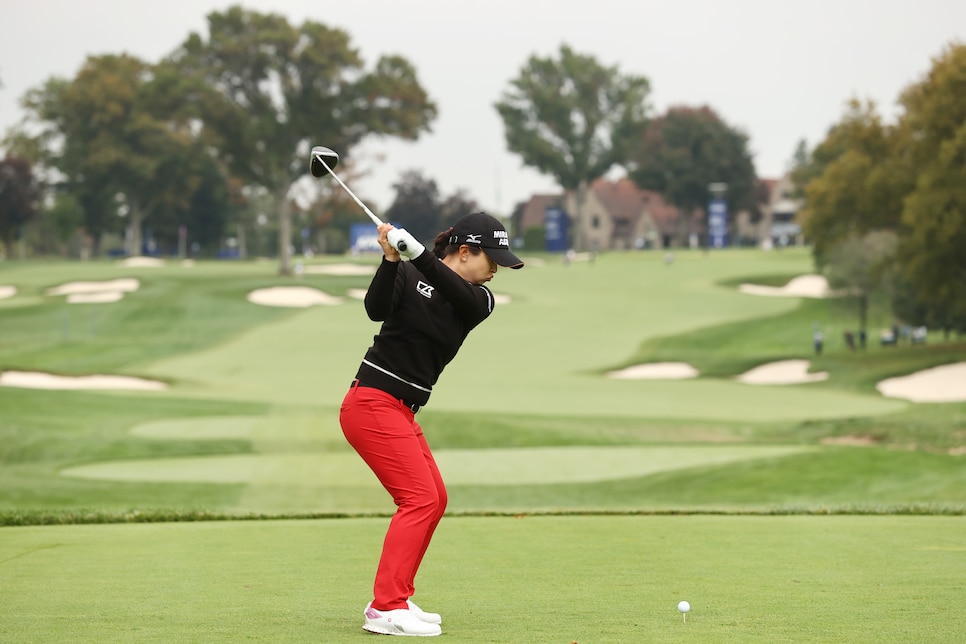 Andy Lyons/PGA of America
Kim said she did her best to not let this week feel like a major, to help take some of the pressure off. But the nerves did creep in: She admitted she miscalculated setting her alarm time for Sunday morning and woke up to realize she was already half an hour behind schedule. No matter what you try to tell yourself, a major week is still a major week.
"I feel the pressure every week, but especially in a major championship," Kim said. "I've felt pressure every time I've played in one, and I feel it in the players' eyes when I come to a major championship, everybody is really eager to win this one."
The eagerness is understandable, but Kim said she was able to finally break through by keeping that eagerness in check.
"Looking back, recalling those [past majors], I think I was really playing aggressively trying to win," Kim said, "but this week I tried to stay composed, focus on my game, not worrying about other factors that might affect my game, and I think that helped overall."
Now that Kim has broken through to win this first major, it feels like a safe bet that it won't take five years for her to win her next one.