News
Slow-play penalty assessed at KPMG Women's PGA Championship, Klara Spilkova misses the cut as a result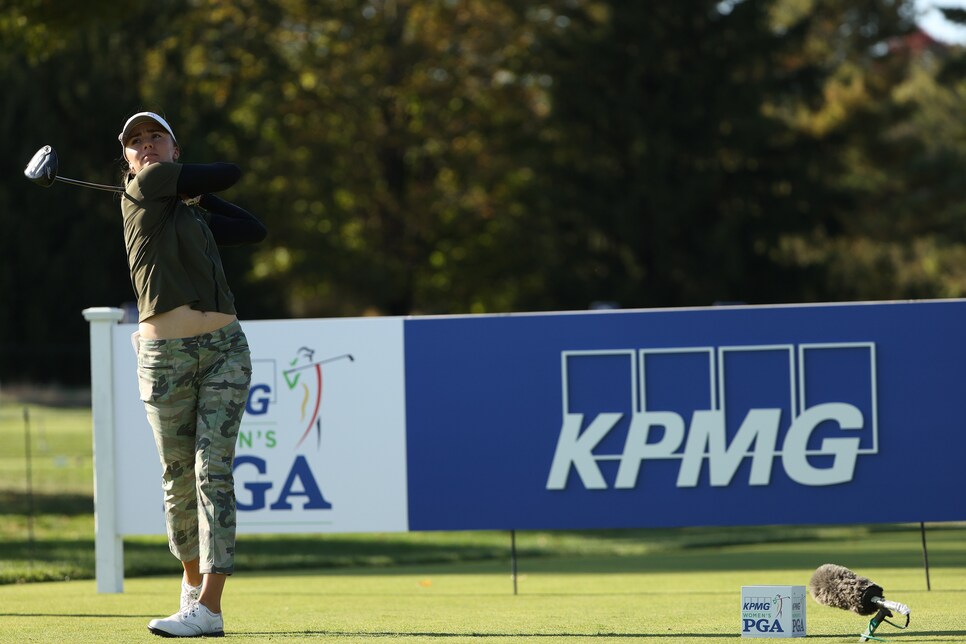 It's rare to see a slow-play penalty on either the LPGA Tour or the PGA Tour, especially in a major. But that's what happened at the KPMG Women's PGA Championship on Friday, as Klara Spilkova was assessed a two-stroke penalty on the 15th hole for not adhering to the pace-of-play policy.
The 25-year-old from Czechoslovakia, who played in the Olympics in 2016, finished the first two rounds at seven over with the penalty. Unfortunately for her, the two-stroke penalty meant she missed the cut by a stroke.
The penalty comes two months after Stacy Lewis was critical of the pace of play at the Ladies Scottish Open, where it took five hours and 16 minutes for her, Azahara Munoz and Jennifer Song to finish their last round. At the time Lewis said, "I do think an effort needs to be made across the board to play faster, because obviously I wasn't watching it on TV, but I'm sure it couldn't have been fun to watch on TV."
Though the costly penalty is certainly a tough one for Spilkova, issuing a penalty at a major suggests that pace of play is being taken seriously.