Second Act: Golf Wins Over Stars In Other Games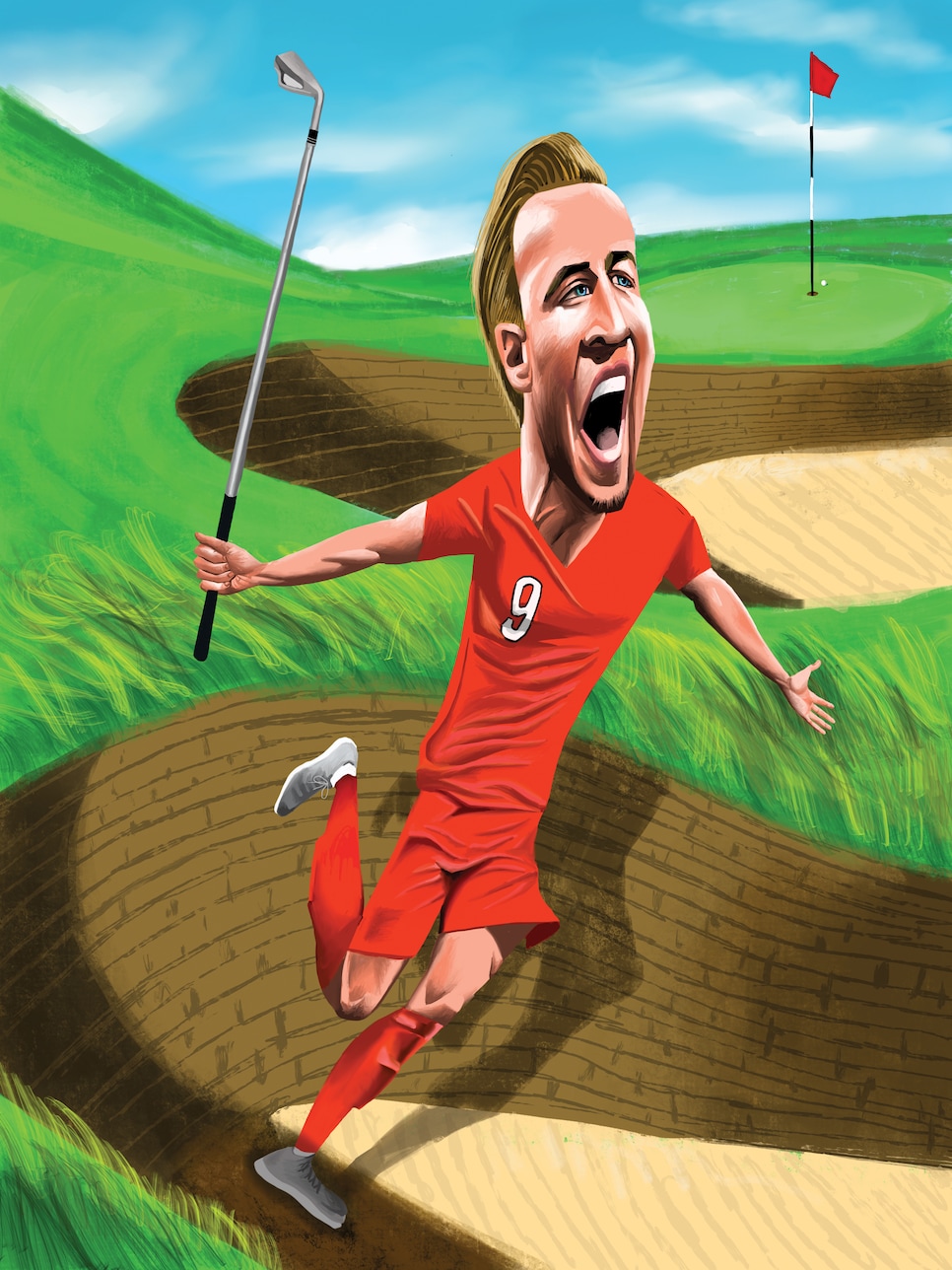 Illustration by Mark Ulriksen
To Michael Jordan, golf is an unscalable Everest. "You can conquer basketball," said the man who did just that, "but you can't conquer golf." To John McEnroe, golf is a walk in the park. "Is golf really a sport, in all honesty?" the tennis champion once asked. "I thought in a sport you had to run at some point." Willie Mays ran with the grace and power of a bullet train, but tournament golf made him nervous. "It's the people looking at you," Mays said in 1969, when he was still hitting another white ball in front of millions for a living. "You get out there on the first tee, and you're all alone, just you and that little white ball." And yet to Phillies pitcher Jake Arrieta, the 2015 National League Cy Young winner, golf is "a stress reliever." Golf is all these things. Golf can help you unwind, or golf can make you unravel.
There are more reasons to play golf than there are fish in the sea or fairway irons in the lake at Doral. At the World Golf Championship in 2015, Rory McIlroy threw his 3-iron deep into the lake along the eighth fairway into which he had just deposited his second shot. When a scuba diver retrieved the 3-iron, there was momentary uncertainty as to whose club it was, for the German pro Marcel Siem had also thrown his 3-iron into the same lake, during the same tournament, for the same reason. But Siem and McIlroy play golf for work. Churchill Downs jockey Corey Lanerie says, "I work to play golf."
For professional athletes in sports other than golf, golf is often an escape. The combustible Earl Weaver retired as manager of the Baltimore Orioles in 1982 to spend more time with his golf clubs. But he also remembered what his fellow retired manager Ralph Houk had told him: "He got tired of watching ladies' foursomes go through while he was looking for his ball in the woods." Like a man who tunneled out of Sing Sing only to resurface in the exercise yard at Leavenworth, Weaver found that golf was not the escape he had thought it would be, and he returned to baseball after two seasons away.
And yet the best athletes of all time have almost always found some succor in golf. They have been powerless to resist its allure, if only for a moment. The Greatest, Muhammad Ali, was running on the course at Stardust Country Club in Mission Valley, Calif., while training for a 1973 fight when he took his first-ever golf swing. "Muhammad Ali is the world's greatest golfer!" he promptly declared after knocking an 8-iron 140 yards down the fairway—and thus avoiding, as his ring rivals could not, an Ali punch out. Babe Ruth was on a golf course when he learned the Red Sox had sold him to the Yankees. Michael Jordan is now more familiar to young people as a golfer than as a basketball player.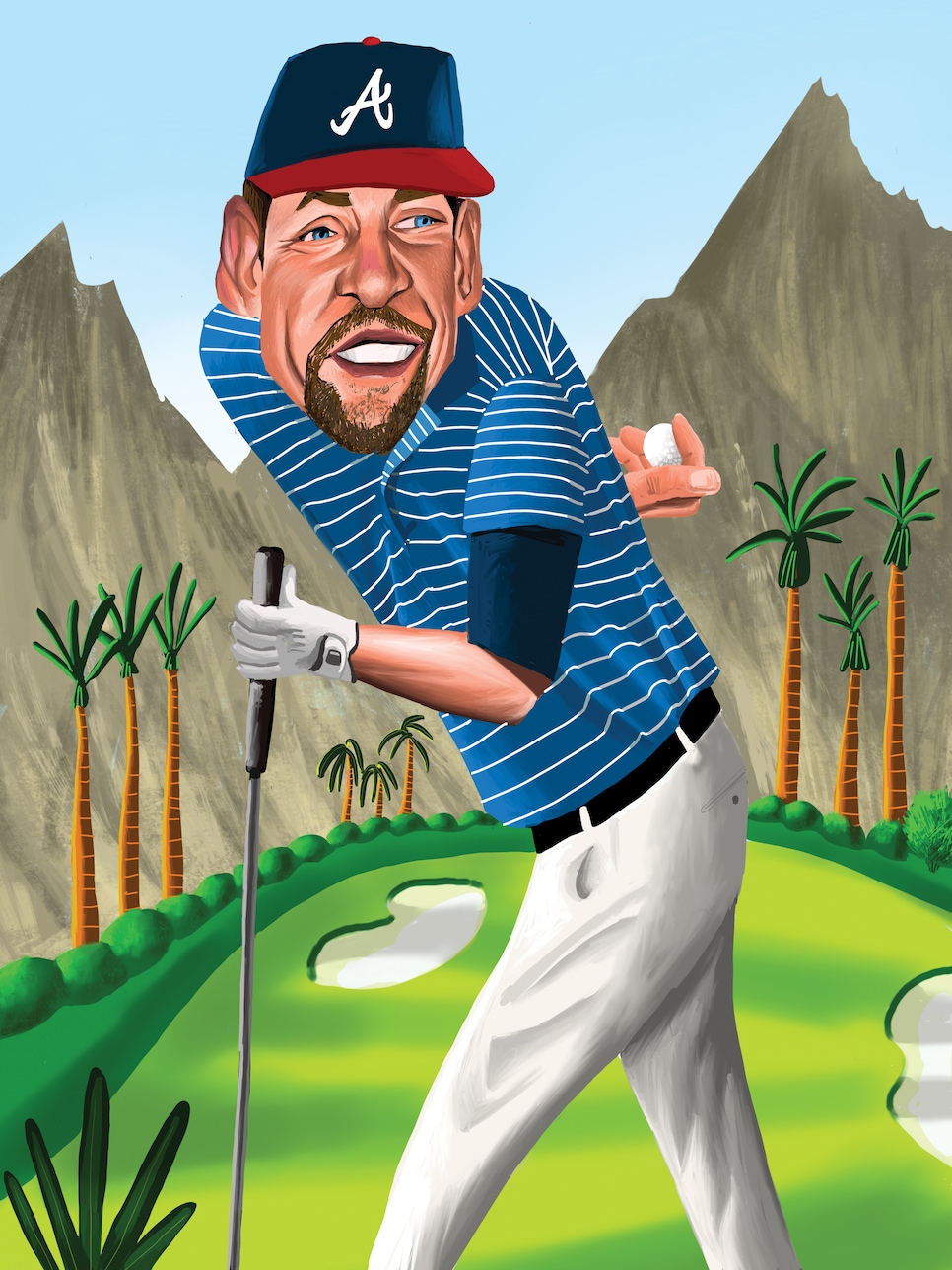 Illustration by Mark Ulriksen
ADVANTAGE: PRO ATHLETES
It doesn't hurt that these professional athletes are, by definition, athletically gifted, though their talents don't always clear customs into the golf world, as witnessed by basketball Hall of Famer Charles Barkley's infamous golf swing, which looks like the four-stage demolition of a high-rise casino hotel. Otherwise, pro athletes have countless advantages in taking up golf. Baseball pitchers get four days of rest in the summertime, hockey players use their hand-eye coordination to wield a bladed stick, and tennis players are already at the club. Many athletes are blessed with fortunes and free time, getting entire winters or summers off in the kind of places—Florida, Arizona, Southern California—where golf is practically compulsory. Fame gives them access to the world's most exclusive courses. Tom Brady—just a guess—doesn't struggle to find a tee time.
Golf gives these athletes cover. It's not their first sport. They're only moonlighting, a verb whose 19th-century roots are in the illicit after-hour activities of criminals, and there remains something slightly shameful about attempting to master a second sport when you already excel in one. Stephen Curry, with a Handicap Index of 0.0, is nearly as good at making 3s on the golf course as he is for the Golden State Warriors, which doesn't seem fair at all. Wayne Rooney, the former Manchester United striker now playing for DC United in Major League Soccer, helped McIlroy with his putting stroke, as we'll explain in our accompanying list of the top athletes who play golf.
For athletes already at the summit of one sport, golf allows them to start over from scratch. Their starting point—scratch—is also their destination. And the lifelong journey from hacker to scratch golfer is an irresistible challenge. Joe Montana was so nervous and inept playing in his first Pebble Beach pro-am in 1983 that the coolest quarterback in history, even before driving his ball into a stand of trees, and snapping his 1-iron on a pine while trying to hit his ball back into the fairway, expressed the modest hope that "I won't kill anybody."
Golf has caused plenty of athletes to go around the bend, or at least a slight dogleg, in pursuit of perfection. The Real Madrid star Gareth Bale is rich enough to own his own island, and does, in a manner of speaking: He built a replica of the 17th hole at TPC Sawgrass, among others, in his back garden.
Most athletes play golf for the same reason you do: It's fun. And it's fun in a way that their day jobs often are not. "The ball doesn't hit back," as Ali said. Julius Erving likes that, too. "I've never been elbowed in the face out here, or hospitalized, and I don't need ice on my knees following 18 holes," Dr. J once said. Golf seldom puts anyone in the hospital, and sometimes gets people out of it. In 2004, the Argentinian soccer legend Diego Maradona played nine holes less than 24 hours after leaving intensive care.
As a contract holdout before the 1956 season, Yankee centerfielder Mickey Mantle promised to play golf instead of baseball unless he received a $65,000 salary. He was photographed tossing his pitching wedge after a bad chip shot, calling to mind the famous photograph of him throwing his helmet after a bad at-bat at Yankee Stadium. During a round of golf at Olympic Club in 1961, before the next day's major-league All-Star Game in San Francisco, Mantle was struck near the eye when someone hit into his group from behind. He was knocked to the ground—knocked out cold, by one account—but finished the round. That's how strong the game's pull is.
Perhaps the ultimate testament to golf is that so many professional athletes—hockey players, auto racers, jockeys, Olympians—want to play it, but few professional golfers harbor the reverse ambition. Sam Snead put it best: "You never see me playing baseball, do you?"