NSFW
John Deere Classic leader Sebastian Munoz hits obscenely bad shank on the first hole of the final round
There's never a good time for a shank, but if it's going to happen, the earlier, the better, right? More time to recover, more time to hit more good shots and forget it ever happened. Then again, the earlier it happens, the more it could linger. So, yeah, there's never a good time.
If you believe in the earlier-the-better thinking, though, then Sebastian Munoz's shank on Sunday at the John Deere Classic came at the perfect time—the very first hole of the round. Munoz, who won the 2019 Sanderson Farms Championship, began the day with a one-stroke lead at 16 under, positioning himself for career tour win No. 2. There's still plenty of golf left, but his path to victory got that much harder when on his second shot of the day, he hit an obscenely bad shank at TPC Deere Run:
Oh my is right. That thing exited stage right in a blink. Brutal to watch for anyone who has ever hit a shank before (all of us), and now has to try and scrap this image from their brain so it doesn't happen next time you play. Check out the shot tracker, which looks like a play design you'd see in a NFL playbook: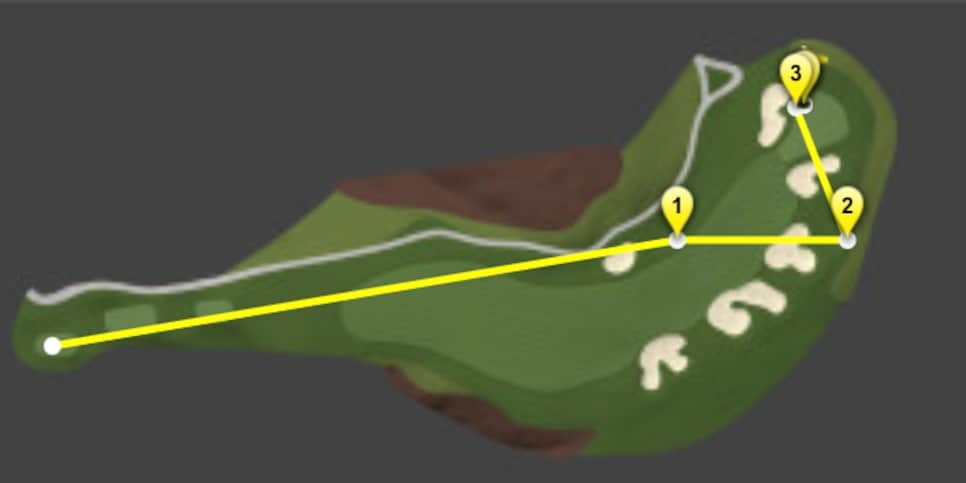 Credit to Munoz—he finished the hole with a bogey, only dropping a shot and staying in a tie for the lead. He's since lost a share of that lead and is struggling a little bit early, understandable considering what happened on the first hole.