News
Kordas are on a roll, with brother to Nelly and Jessica reaching French Open's fourth round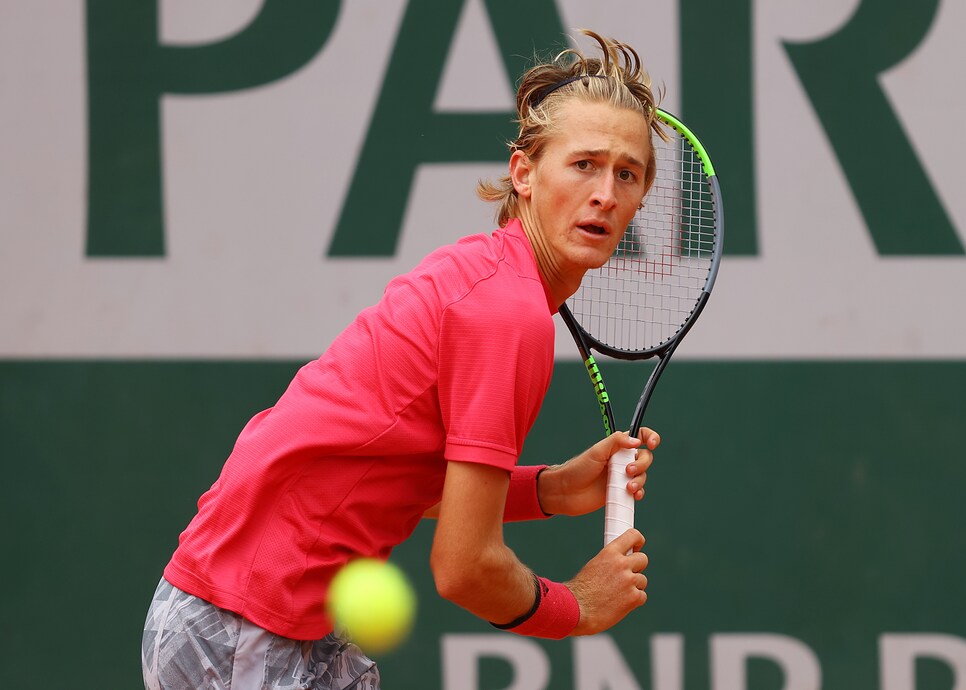 Sebastian Korda is the youngest American since Michael Chang to reach the quarterfinals of the French Open.
Julian Finney
Is there anything the Kordas can't do?
On Friday, Sebastian Korda became the youngest U.S. man to reach the fourth round of the French Open since Michael Chang in 1991. The 20-year-old blew out Spaniard Pedro Martinez, 6-4, 6-3, 6-1 at Roland Garros. Previously, his best result in a Grand Slam was reaching the first round of the main draw at this year's U.S. Open after advancing through qualifying.
Meanwhile, Sebastian's older sisters, Nelly, 22, and Jessica, 27, are ranked Nos. 2 and 22 in the Rolex Women's World Golf Rankings, respectively. They also got off to a solid start in this week's LPGA ShopRite Classic, where they each shot 68 on Thursday.

"Honestly, it's been awesome," Nelly told reporters on Thursday of watching her younger brother. "Jess and I have been waking up early for every single one of his matches."
Of course, this isn't the first time someone in the Korda family has had success on the court. Their father, Petr, won 10 titles in his career, including the 1998 Australian Open, and reached a career-high No. 2 in the world that year.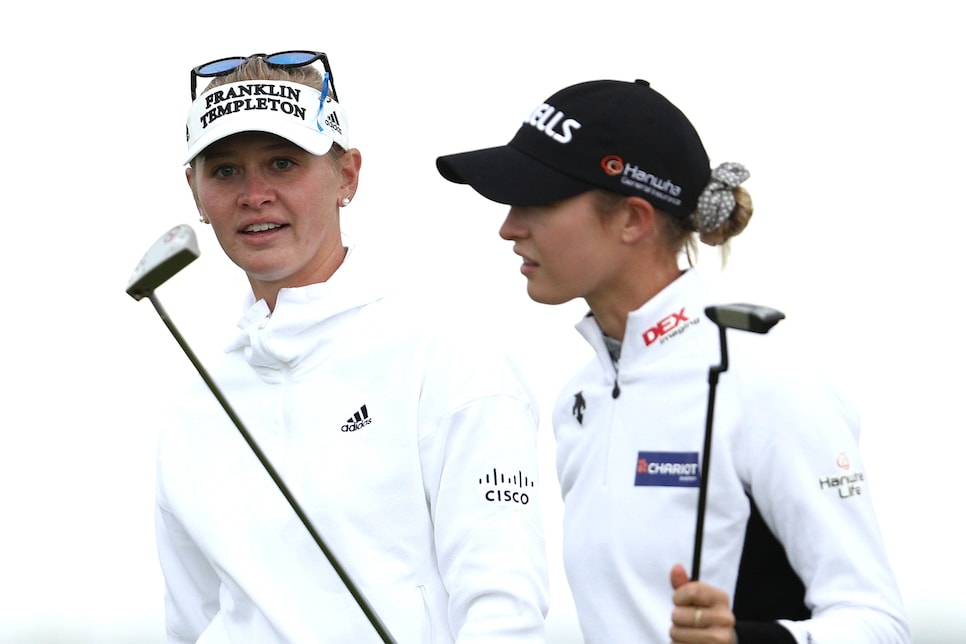 Sisters Jessica Korda (left) and Nelly Korda could both reach the Tokyo Olympics next summer.
Jan Kruger
As exciting as the week has been for the family, though, Sebastian's run will probably come to an end on Sunday. His next opponent is likely to be defending champ Rafael Nadal. The king of clay has won the French Open a record 12 times.
Still, there is plenty to look forward to.
It's likely that one or both of the Korda sisters will qualify for next summer's Tokyo Olympics, where a country can send up to four golfers ranked in the top 15. Should Sebastian also qualify for the Games, that would mean the Kordas would become the first American brother and sister to compete in the same Games in different sports, according to Olympic historian Bill Mallon.