Jaime Diaz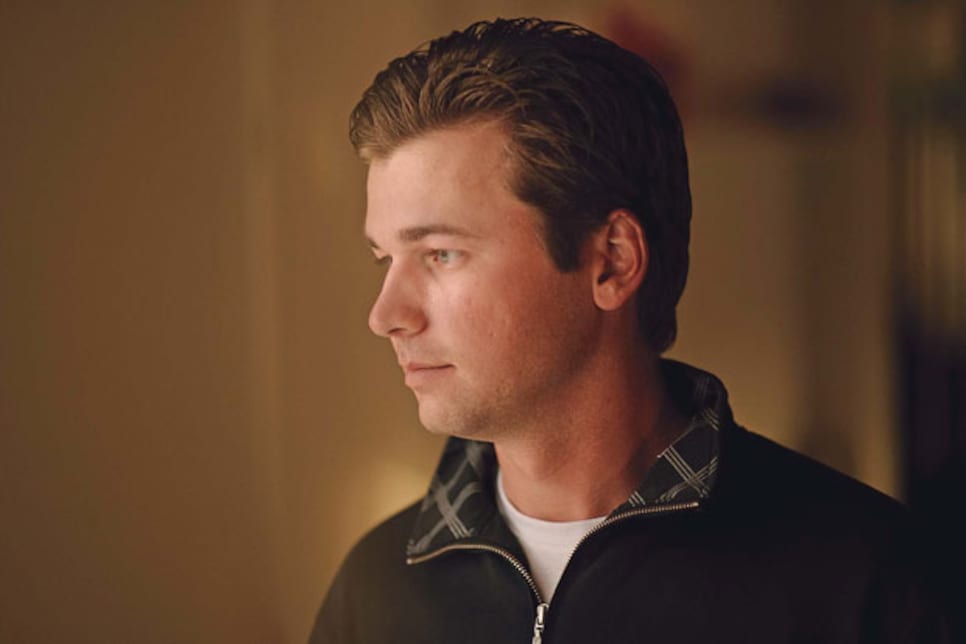 On his way to his favorite fast-food restaurant, Sean O'Hair is in a good place. He already knows what he'll order: a No. 2 double-cheeseburger combo, which, when you throw in the fries and switch out the drink for the chocolate milkshake, as O'Hair always does, adds up to more than 2,000 calories. Not that his 6-foot-2, 165-pound frame doesn't look like he could use it.
After a full Tuesday-morning practice session at the TPC Scottsdale, his hunger is up, and with it a playful affection for the campiness of the orange color scheme and the cholesterol count. The chain doesn't have franchises around his home near Philadelphia, so after entering, O'Hair stops for effect, takes in a deep whiff and asks his two underwhelmed companions, "C'mon: Is this beautiful or what?"
O'Hair's mood doesn't change between bites. But though his fresh face and thick mane recall 1980s British bubble-gum singer Rick Astley ("Never gonna give you up ..."), O'Hair possesses more gravitas than other 27-year-old touring pros. There's a faint, if well-deserved, world-weariness in his bearing, but his overall optimism is that of a grateful survivor. As a number of questions get answered over lunch, the big one hangs in the air: How did Sean O'Hair, of all people, end up like this?
By all rights he should be out of the game, or struggling on its fringes, a victim of parental domination and burnout. O'Hair's father, Marc, imposed an almost military regimentation on his son from a young age. After Sean became the No. 2-ranked junior in the country, Marc helped his son turn professional in 1999 -- before his senior year in high school, at age 17 -- while drawing up a contract intended to obligate his son to pay him 10 percent of future earnings for life. In 2005, Marc O'Hair, who claims he spent $2 million on his son's career, "released" Sean from their contract by faxing a 17-page letter to media outlets.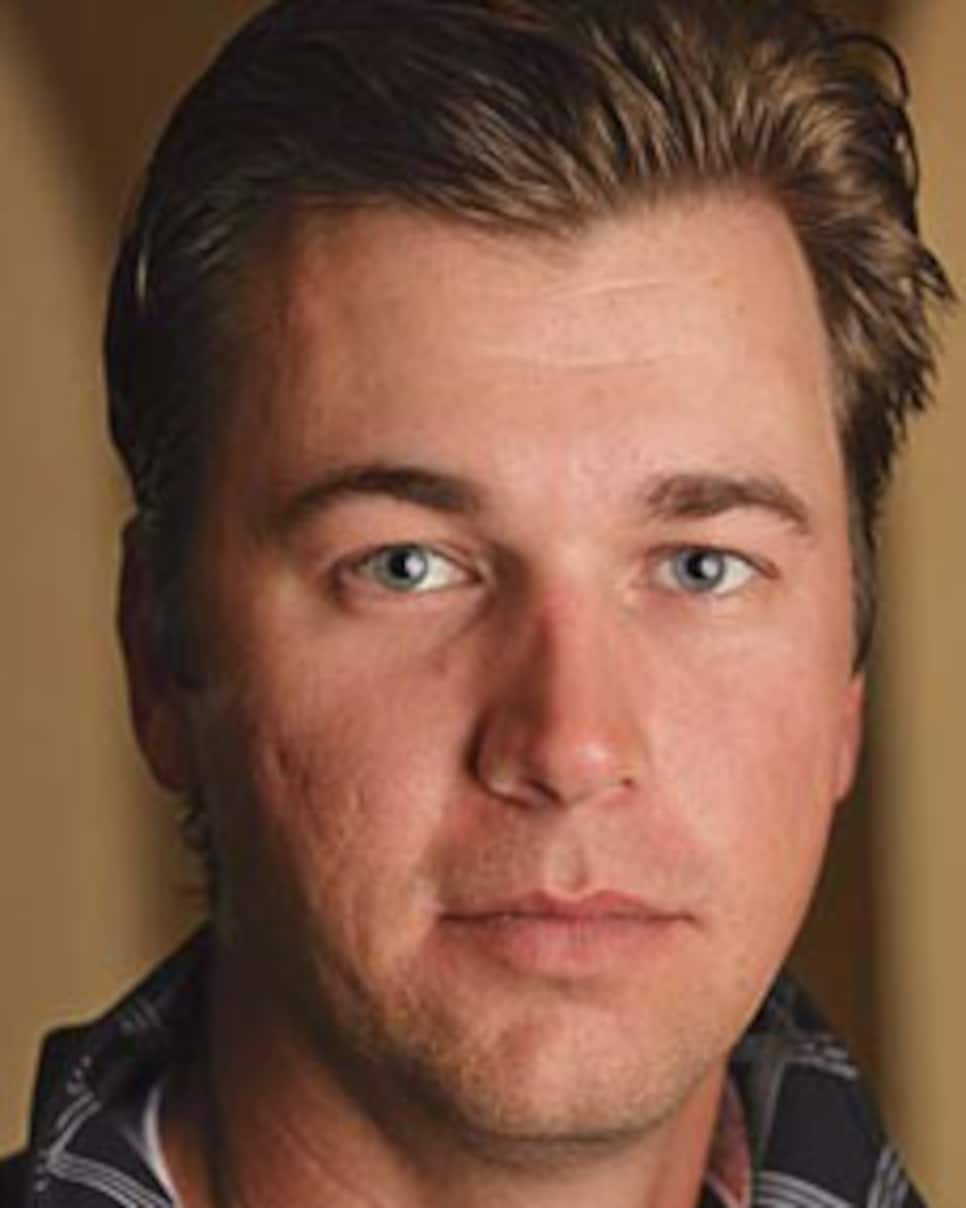 After Sean had turned pro, father and son put 200,000 miles on a Ford Taurus as he attempted to qualify for Nationwide Tour events, but O'Hair made only four cuts in 18 tournaments. In 2002, a year in which Sean broke down in tears on the course during the second stage of PGA Tour Q school, the relationship was the subject of a "60 Minutes II" segment in which Marc O'Hair infamously described his son as "pretty good labor." Shortly after that, Sean moved out for good.
O'Hair delivers his spare synopsis with an even delivery. "I think my dad did a very good job of raising me as a kid, as did my mom," he says. "But he was an alcoholic. When he quit drinking, in 1995, he gave up one obsession for another, which was my golf game. So we had a lot of great times, and we had a lot of terrible times. It was very up and down. A very stressful relationship. And I think that's why we'll probably never have a relationship. Just because it's not like he'll ever sit there and realize things, or that something will click. And if it does, it's only for a period of time. So it's an unfortunate deal."
A few months after breaking ties to his his father, O'Hair married Jackie Lucas, then 21, a college golfer he had met on a practice range in 2001. Sean briefly spoke to his father at the December 2002 wedding but hasn't since, though he remains in contact with his mother and sister. (Marc and Brenda O'Hair are separated. Sean's younger sister, K.D., is an aspiring actress and singer in Chicago. Marc O'Hair did not respond to interview requests for this story.) Today Sean and Jackie have three children: Molly, 5; Luke, 3; and Grady, who turns 1 in June. "I'd like to have four or even five by the time I'm 30," O'Hair says.
Out on the PGA Tour, O'Hair, who was mostly isolated from his peers under his father's direction, is a popular figure with other players. He, swing coach Sean Foley and caddie Paul Tesori all excel at repartee, which often puts them at the center of the impromptu salons that form on ranges and practice greens. He's respected enough to have been voted one of the 16 players who provide recommendations to the tour's policy board. If there is a defining word for O'Hair, it is mature.
It also increasingly describes his play. Undeniably talented but erratic in his formative years, O'Hair has become a steady performer dedicated to the long view. To date, O'Hair, who reached a No. 12 ranking in the world last year, and Dustin Johnson are the only Americans in their 20s with three official tour victories.
O'Hair wants many more but knows the pursuit will be complicated. "I'd love to be named the best player in the world at some point," he says. "I've always had the goal that I'd like to win all four majors. But I have to be careful. It used to be so important for me to do certain things, win this amount of tournaments, this amount of majors, be as good as Tiger and Phil were when they were my age, this and that. And I really learned that I just don't work that way. That was more my dad. It was never me."
The realization kept him from becoming damaged goods. Now, to many in the game, he is the goods.
"It's just a matter of time before everything clicks and he becomes a really dominant player," says Phil Mickelson, who successfully partnered with O'Hair at last year's Presidents Cup.
"He's got all the talent; we know that," said Tiger Woods, who along with playing practice rounds with O'Hair sent him an encouraging text after handing him a dispiriting loss last year in the final pairing at Bay Hill. Five weeks later, Woods waited around to offer a handshake and a hug when O'Hair won at Quail Hollow. "I've been a huge fan of his," Woods said.
Those more privy to O'Hair's earlier struggles strike a deeper chord. "Sean went through a lot," says Hunter Mahan, who played junior golf with him. "Yeah, he's an amazing player. But to be the person he is today is incredible."
"When people who know his story first meet Sean, they assume he needs saving," says Tesori, who has been on O'Hair's bag since 2007. "Like he might be a little broken, might be a little frail. I was like that, but after a few months it dawned on me that he's probably the most grown up of all of us around him. Look what he's been through, and look where he's gotten. It speaks for itself."
"It's sad things can't be different with his father," says his wife, "and I'm sure he could have come up with a lot of reasons for not having a happy life. But he chose to focus on the good, and that's why he should feel whole."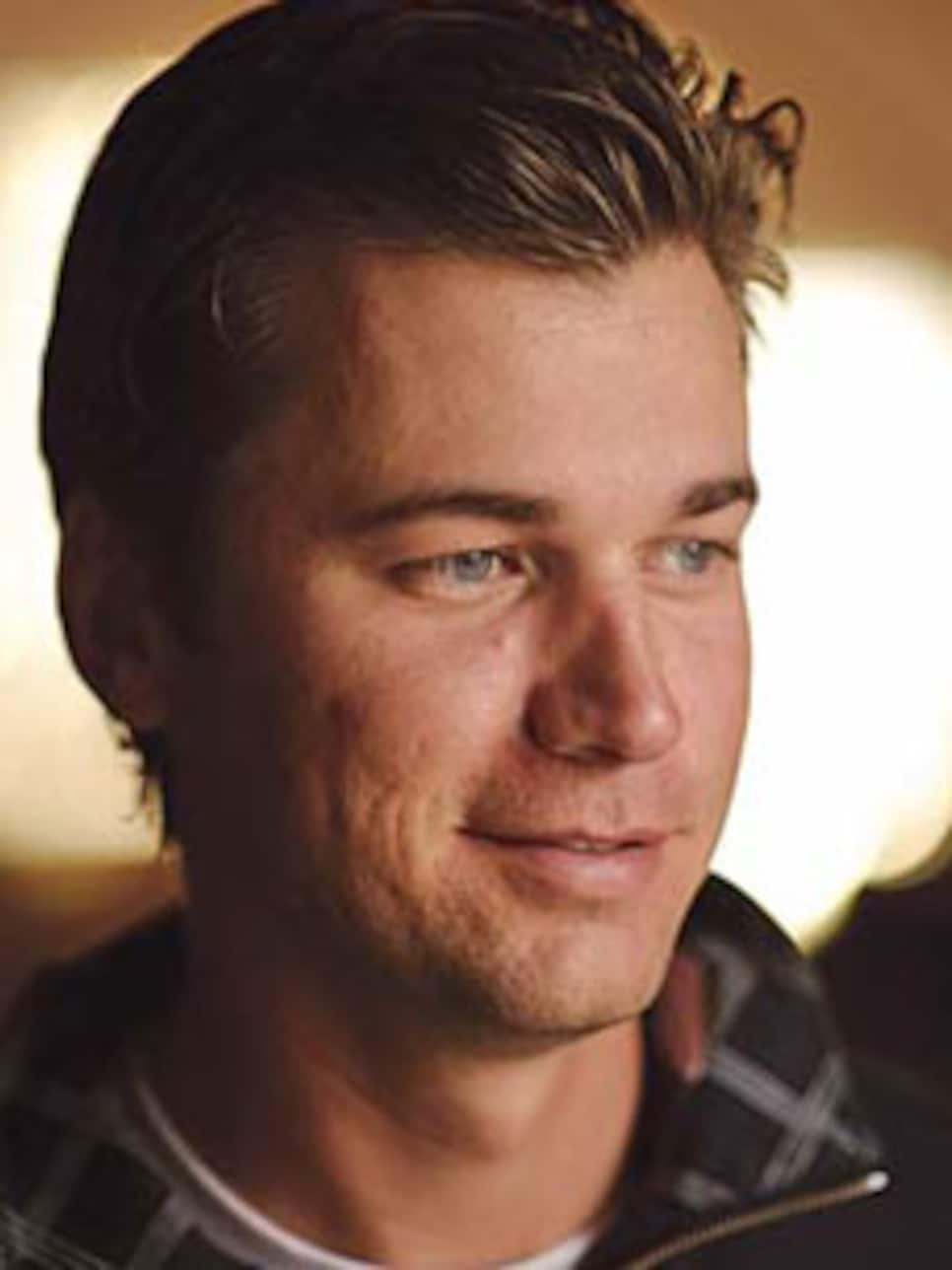 Jackie was the first woman O'Hair ever dated. He was a golf geek who didn't own a pair of jeans. Even in the Florida summers his father wouldn't allow him to wear shorts on the golf course.
"I was a very depressed individual when I met my wife," says O'Hair. "The future didn't look very bright for me at all. There were a lot of times I thought about quitting and doing something else. I thought about the military, a lot of stuff. Man, it could have gone the wrong way -- and quickly.
"Thank God she's the person she is, because I could have easily married the wrong woman just to get out of the situation I was in," O'Hair says. "We just clicked. She couldn't talk to people easily, and I sure as hell couldn't talk to people easily. But when we were around each other we talked about everything. No doubt if it weren't for some of the things my dad did, I wouldn't be out here. But if it wasn't for my wife, I wouldn't be out here, either. The things that he screwed up, she fixed."
O'Hair's father-in law, Steve Lucas, also did his part. "I remember the first time Sean came to the house, and he brought flowers," Jackie says. "My dad was like, 'Who are those flowers for -- Jackie? Oh, great, now my wife is going to ask me where's hers. Thanks a lot.' Sean just froze."
It was just the first gotcha from Lucas, a low-handicap golfer and former minor-league baseball player who runs his insurance business near Philadelphia. The kidding became unrelenting when Lucas began taking O'Hair to golf games with his crusty cronies.
"I could tell Sean had an enormous heart by the way he treated my daughter, so naturally I let my guys offend him very quickly," Lucas laughs. "It took him awhile to relax, but he caught on, and now he gives better than he gets."
"Her dad kind of took my father's spot as far as helping me develop socially," O'Hair says. "I've changed tremendously. The person my wife fell in love with is completely different from the person she's married to now."
He's a different golfer as well. After their wedding, he and Jackie traveled to a series of mini-tour events in a motor home with a Lab named Palmer. Jackie caddied to save money, but meager winnings left them cash-strapped. In 2003, O'Hair failed at Q school for a fifth straight time.
At the next year's Q school, Lucas went on the bag. In the second stage, O'Hair came to the last three holes perilously close to missing again when Lucas intervened. "It was a difficult moment," Lucas says. "I took him aside and told him he was hitting it just fine, but that at some point you have to look adversity in the face and deal with it. He has that in him, and he did."
O'Hair birdied in and got through the final stage to earn his card. Lucas continued to caddie for him, and though O'Hair had never played in a PGA Tour event, he finished second in his 12th start in 2005, won the John Deere in his 18th and was voted the PGA Tour Rookie of the Year.
What makes O'Hair so intriguing as a player is possibility. The coordination of his movement, the authority of the strike and the long extension past impact all stand out even on a range loaded with the world's best. Though his walk is a sort of round-shouldered shuffle, O'Hair has a live body. He attained a black belt in karate at age 10, when at barely 5 feet tall he could jump up and kick a door sill. Foley, a student of biomechanics, says O'Hair's extreme flexibility and kinesthetic sense can make him the "neo-Hogan."
O'Hair's swing used to be evocative of lean, upright classicists like Al Geiberger, or the player whose video he studied endlessly as a junior, Davis Love III. However, O'Hair decided in 2008 that the drop-down, re-routing move that an upright plane necessitates bred inconsistency and was suspect under pressure. With Foley, who replaced longtime teacher Steve Dahlby, O'Hair began working on a new move in earnest after the season, and by the beginning of 2009, his left-arm position at the top of the swing had lowered from being in line with his neck to over his right shoulder, a full foot flatter.
"When he showed up in Hawaii and finished fourth in the first tournament with that new swing, that was the proof of the talent," says Tesori, who briefly played the tour and spent nearly six years caddieing for swing-change master Vijay Singh. "Most guys would have needed months to trust it, learn how to play with it, all that, and Sean just went out and teed it up. And it's definitely better. This golf swing is going to hold up when the heat is on and the nerves are going."
Foley, 35, who includes Mahan, Stephen Ames and Justin Rose among his students, struts in both body and verbal language, but he and O'Hair are well-matched. "I'm a tough guy to teach," O'Hair says. "Foley does a very good job of managing me. He doesn't let me go off on tangents. He does a good job of saying, 'Shut up. Listen to what I have to say. This is what we're doing.' "
Foley believes the hardest part is over.
"At this point Sean has no more changes to make, and it's just about doing the same thing over and over and over," he says, launching into one of his science-for-dummies tutorials. "You have these neural pathways that come from the motor cortex, and each one has something around them called the myelin sheath. The more reps, the thicker the myelin sheath gets. That's what makes something natural. The ultimate goal is for Sean to get to where his only thoughts are about the shape of the shot and the height of the shot, so that he's as noncognizant as possible."
At the same time, O'Hair is doing a lot of thinking about his putting. Since joining the tour in 2005, O'Hair has ranked better than 167th in the important three-putt-avoidance category only one time, when he was 78th in 2008. His worst ranking was 186th three years ago, when he three-putted 4.48 times per 100 holes. Even while winning at Quail Hollow, O'Hair didn't make a putt longer than 10 feet.
O'Hair says that somewhere in his teens, he lost his way on the greens. "That's when I started changing putters and messing around with techniques," he says. "If I hadn't done that, I'd probably be one of the best putters on the PGA Tour. It's really self-image. When you screw up on a regular basis for an extended period of time, you start seeing yourself do it. If I'm honest with you, I don't look at myself as a good putter now. And that's the reason I'm not a good putter. And that's what I've got to change."
As far as he has come, O'Hair has made some mistakes in the heat. Trailing Mickelson by two strokes on the tee of the island-green 17th at TPC Sawgrass in 2007, O'Hair hit a too-aggressive 9-iron over the pin and into the water, making a killing quadruple-bogey 7. When Woods beat him on the final day at Bay Hill, it was from five strokes behind as O'Hair shot a final-round 73. Going into this year, his best finish in a major was a T-10 at the 2009 Masters. The sum of such incidents breeds suspicion that O'Hair still has baggage holding him back.
Michael Jordan seemed to think so in his role as assistant captain at the Presidents Cup. "My biggest focus is Sean O'Hair," Jordan said. "I feel like I can contribute from the mental aspect to help him battle some of the weaknesses that he might have."
The captain of the team, Fred Couples, had started working on O'Hair weeks before. Miffed by O'Hair's modest reactions to texts, Couples confronted him on the range during the FedEx Cup.
"I had heard Sean complaining about his putting, and I've been out here 30 years, and nobody wants to hear it," Couples says. "So I told him he's got to get over that 'I can't putt' stuff. And I also get the feeling that he's more comfortable being behind someone rather than being out front. So pretty soon I'm tapping him in the chest. I told him I wanted him to walk around like he owned the place: No low shoulders. Puff up your chest. He shot 64 that day, and he texted me, 'Dude, I owned that course.' That's what I'd like to see out of Sean, because he can be truly great."
O'Hair took it all in but still doesn't feel he needs a makeover. "I wish I was a little cockier, but I'm just not very comfortable acting that way," he says. "I think most of the guys who act that way are trying to convince themselves. Then again, confident people can almost talk themselves into good play, and I could get better there."
Tesori admits, "I'm a caddie; I sort of automatically spit out positives," but he maintains an uncompromised vision.
"I see Sean as a player with Hall of Fame potential -- a guy who would win 40 tournaments and eight majors if he gets a clean run," Tesori says. "His shots are more impressive than his words. A lot of guys say a lot of things, but in the end the vast majority just want to be good; they don't want to be great. Sean, I'm convinced, wants to be great, and that's a difference-maker.
"What I've learned is that Sean listens to himself really well -- I'm sure because he's had to," Tesori says. "I try to remind him of how good his instincts are, how he's usually right about things before the rest of us are. And deep down, he knows it. We'll disagree on something, and he'll use my words against me. He'll get a little smile and say, 'Hey, who's always right?' "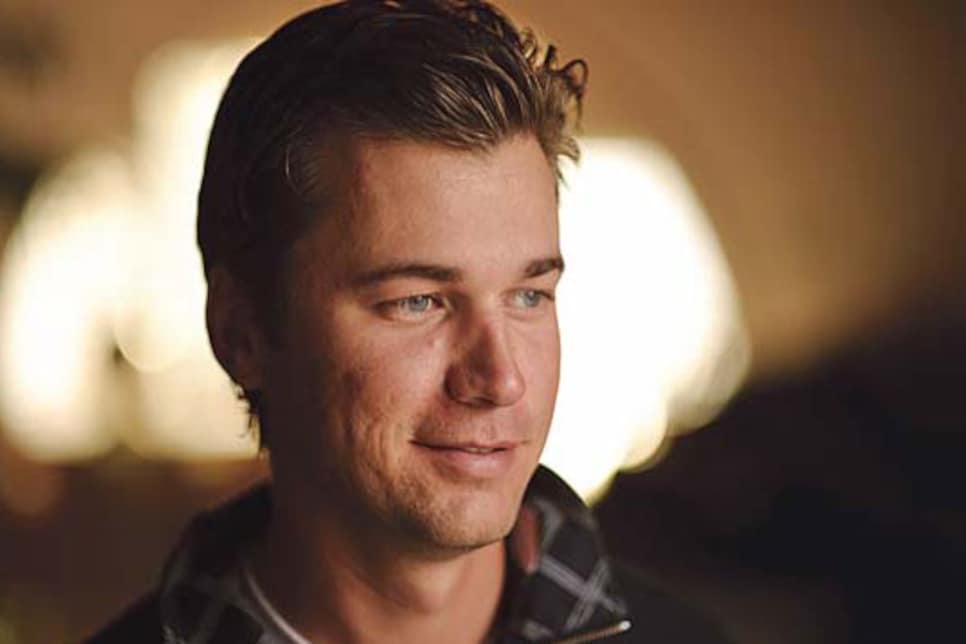 It's how Sean O'Hair ended up like this.
'Man, it could have gone the wrong way -- and quickly.' -- O' Hair on thinking about quitting golf.