SHEESH
Sean O'Malley had no response to this fatal 'wh--e on the side of the road' blow from Petr Yan ahead of UFC 280
As is the case with every weekend in October, it's going to be an epic sports slate. Playoff baseball in full forcem, college football delivering like always, pucks, hoops, you name it, it'll be on your television screen this Saturday.
And then comes the nightcap: UFC 280, which features one of the better cards in recent memory, ending with the main event between Charles Oliveira and Islam Makhachev. It's the rest of the card, though, that packs all sorts of intrigue, particularly the fight between Russian legend Petr Yan and the quite-literally colorful "Sugar" Sean O'Malley, who is 15-1 lifetime in MMA with 11 knockouts, including three in his last four fights. O'Malley is as cocky as they come, and he often talks the talk and walks the walk, while Yan prefers to let his fighting to the talking.
Ahead of their bantamweight tilt on Saturday, however, Yan decided to strike a fatal verbal blow. During their trash-talk session with the media, O'Malley said there is no way Yan can confirm he's 5-foot-7 (O'Malley says he's 5-foot-5). Once that was translated for Yan, he put O'Malley in a body bag:
To be quite honest, I have no clue what this had to do with Yan's height, but the burn was still so good that all O'Malley could do was tip his cap. The face of a man who is humble enough to know the exact second he got got: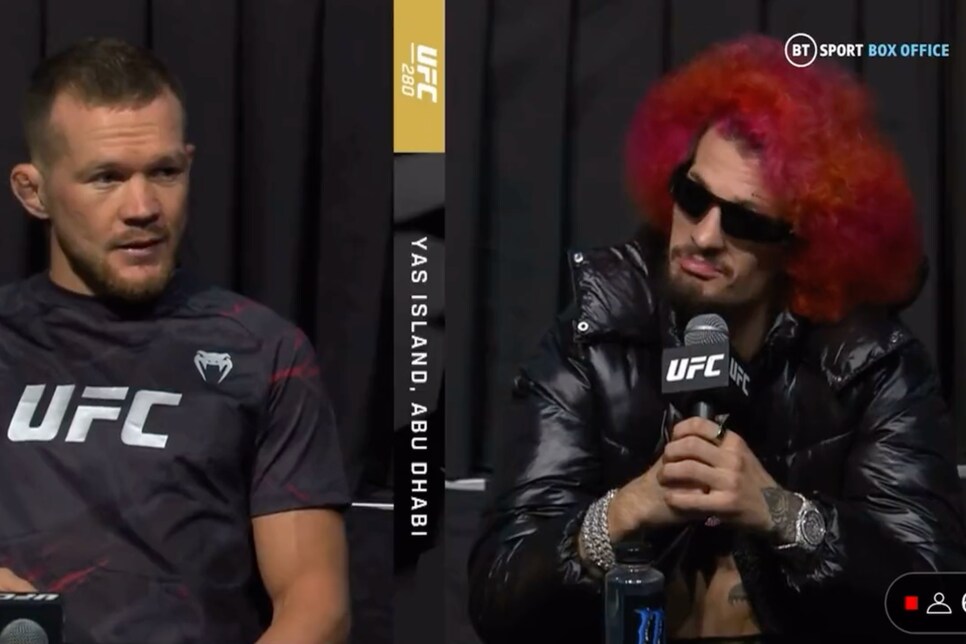 The mutual respect didn't last much longer, however:
The beauty of this sport is these two get to decide it in the ring Saturday evening. Grab-ya-popcorn material at its absolute peak.