Winter Warmer
Seamus Golf and Southern Comfort's new collection will keep you (and, more importantly, your clubs) warm all winter long
Southern Comfort, SoCo, your best friend and worst enemy. Since college (or perhaps before) Southern Comfort has been putting the "Slammer" in your Alabama Slammers. But now, the southern-fried whiskey liqueur is transitioning into adulthood just like you. A little calmer, a little classier, and ready to give this golf thing a try. Enter the brand-new collab between Southern Comfort and bespoke golf outfitters Seamus Golf, which is sure to stir up your bag this winter.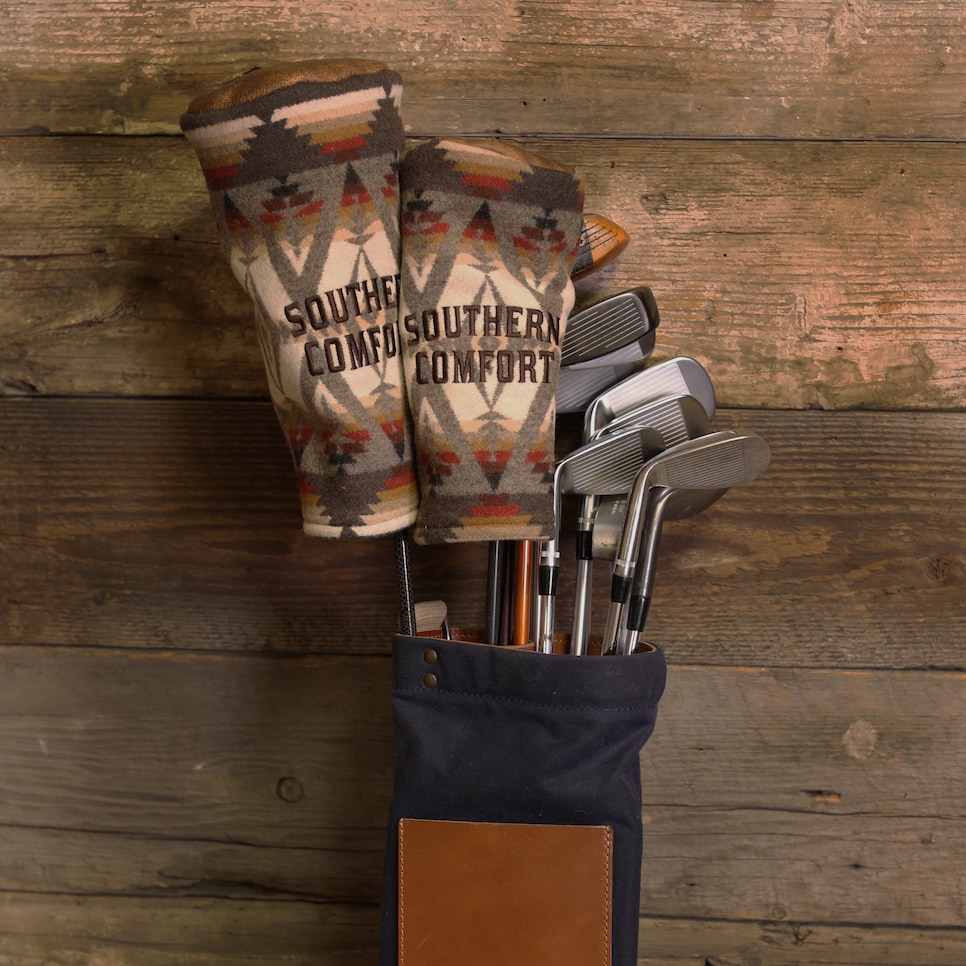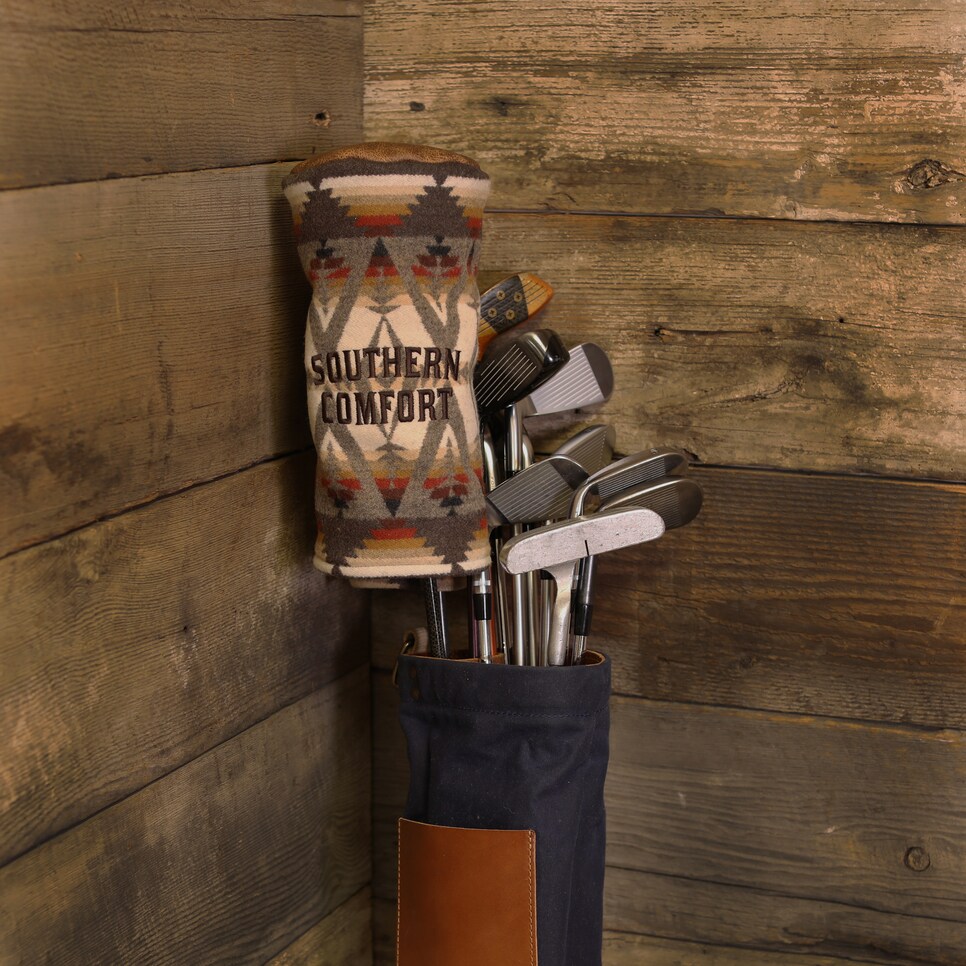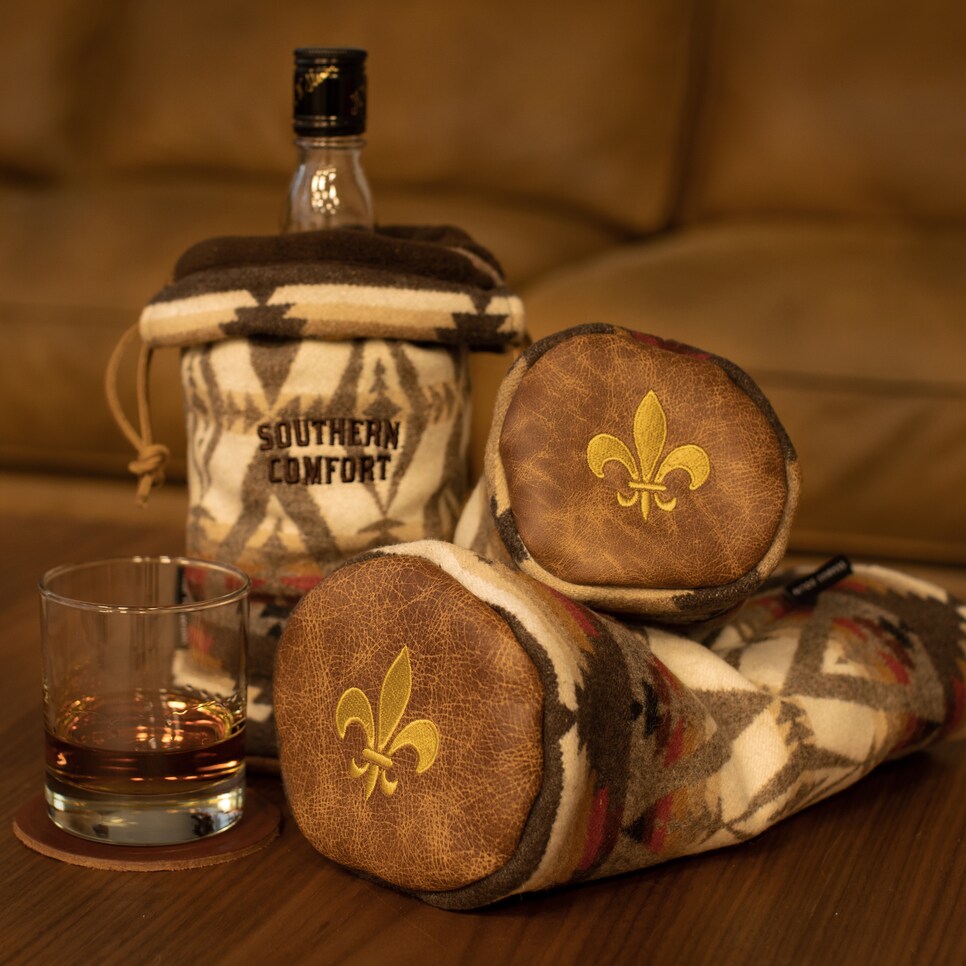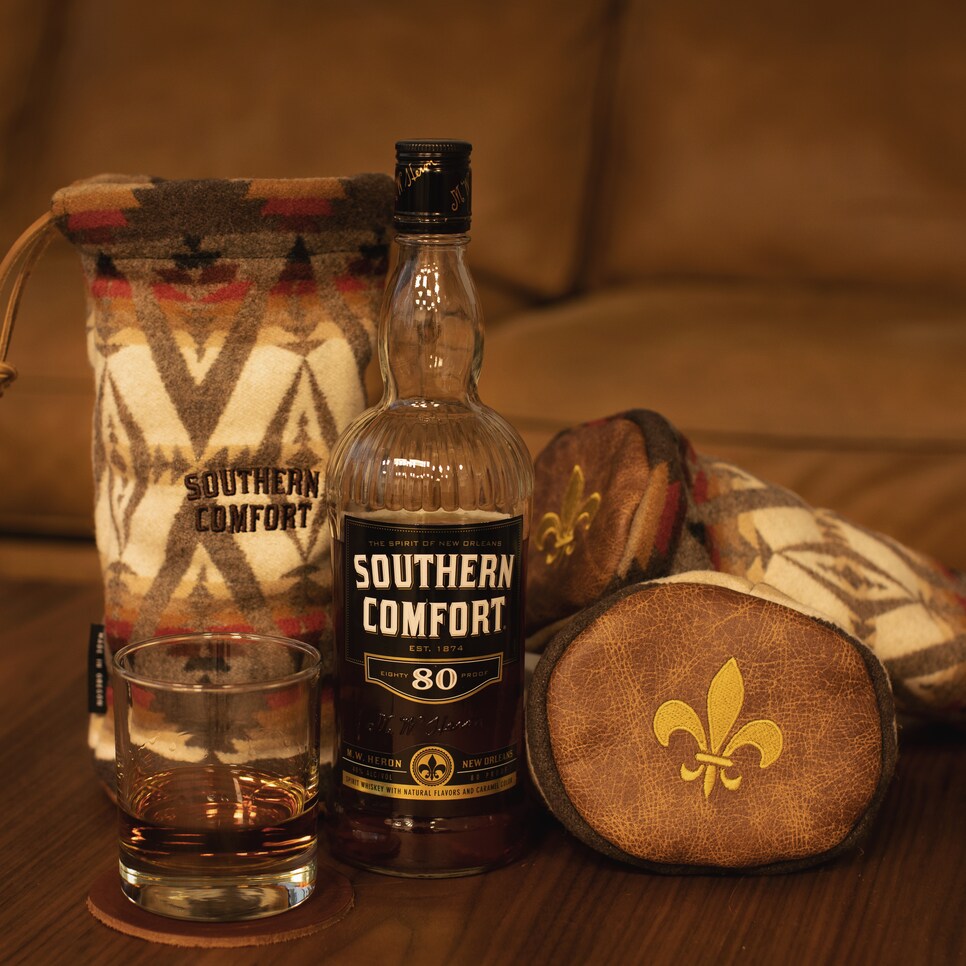 Talk about a match made in heaven, otherwise known as Saturday. The collection, the first-ever winter-focused collab between the brands, features a pair of club covers (NOT for your irons, folks), a personalized bag tag, and, of course, a 750 ml bottle bag so your SoCo never gets too frosty. Each piece is emblazoned with a rugged Pendleton pattern, so you can feel like a cowboy while firing a 105 and whining about not being able to feel your pinky toes.
The four-piece collection is now available via Sazerac (SoCo's parent company) and retails for $299. Get your hands on it while you can, especially considering those head covers look like decent mittens in a pinch.