Back-Nine Vibes
Euro Tour pro's wild Scottish Open scorecard includes mind-boggling four-straight 2s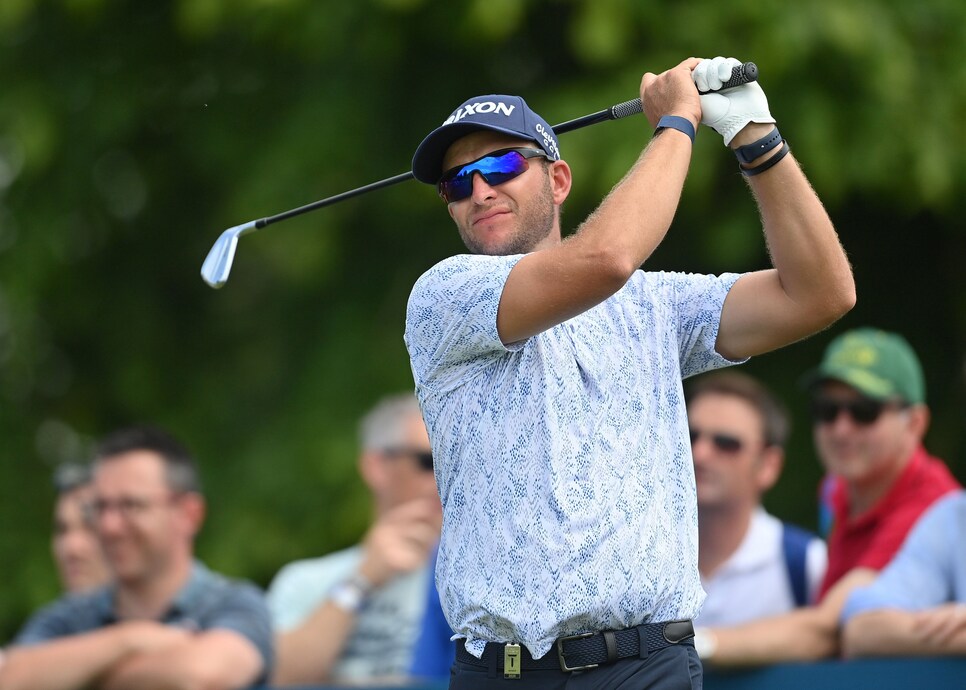 NORTH BERWICK, Scotland — An air of incredulity was still hanging over Dean Burmester as he emerged from the scorer's hut at the end of his third round in the Scottish Open at The Renaissance Club. It wasn't the five-under 66 he had just shot that had the 32-year-old South African shaking his head. That score was good certainly, although far from exceptional in almost perfect scoring conditions. But it did involve a run of holes that, if not unique in professional golf, must be close to unprecedented.
Standing on the 12th tee, Burmester, winner of the Tenerife Open earlier this year, was two over par for the day having failed to make even one birdie, level par for the tournament, and a strong candidate to miss the 54-hole cut in play because more than 78 players had qualified for the third round.
Then everything changed. Five holes later, Burmester was seven under par and, at the time, only four shots off the overnight lead held by Jon Rahm, Thomas Detry and Jack Senior. You read that right, by the way: Seven under par.
It went like this. On the 204-yard 12th, Burmester's tee-shot finished a foot away from the cup. He tapped-in for the birdie with the 6-iron he had used from the tee.
On the 418-yard 13th—"a hole that has never been kind to me, so it is nice to get something back"—the five-time Sunshine Tour winner was 178 yards from the flag after his drive. He then holed out for an eagle with his 7-iron, the ball catching the slope on the green before disappearing below ground.
The short, 161-yard 14th was negotiated with a gap wedge—"I nearly slam-dunked it"—and a six-foot putt for another birdie.
Then, after finding the left rough off the tee on the 488-yard 15th, Burmester holed out again for eagle from 220 yards with his 7-iron, a feat he celebrated by lying on the ground "in disbelief" as his "shocked" playing partners, Adrian Meronk and Sam Burns, came running over.
For those not paying attention, that's a run of 2-2-2-2. And it could have been even more extraordinary. Only a lip-out at the 576-yard par-5 16th prevented Burmester from adding another eagle to his almost ridiculous scoring burst. Then, by his own admission, he made a "disappointing" par-par finish.

"It was crazy stuff," he continued, his mind clearly racing. "I don't know if that's ever been done before. I've certainly not witnessed it. I'm glad it was me. This is just an insanely crazy game. I've made 12 [straight] 3s before. But I don't think I've ever made four 2s in one round, let alone in a row. The crowd on the last two 2s just went absolutely nuts. People had seen the score and started walking with me. I must have had 100 in the gallery. Now we'll see what tomorrow brings."
It's a safe bet it won't be more of the same.