oh
Scottie Scheffler accidentally whacks himself in the face with driver after tee shot at Travelers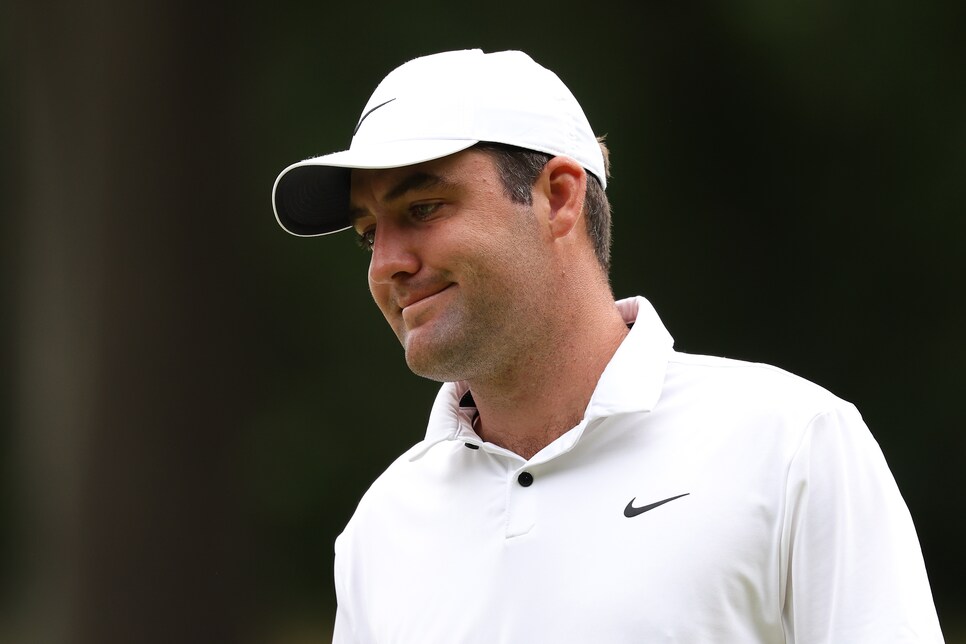 All in all, Scottie Scheffler had a perfectly fine Friday at TPC River Highlands. The World No. 1 shot even par. Two birdies, two bogeys. It's not going to win you a tournament, but it won't lose you one either. In the top 25 at seven under heading into the weekend, Scheffler won't be upset with his Travelers Championship showing over the first 36 holes … except for one embarrassing gaffe that resulted in a clip that may last for a while.
That's quite the thud, and unfortunately, that sound is a golf club smashing into Scheffler's nose and face in what can only be described as live-action "Looney Tunes." You even get the "oh no" cut-off at the perfect time, so you can watch the clip again and again. Slow it down, scroll through backward. No matter how you watch it, the pain is tangible. As is the shame.
Perhaps this is payback from the Golf (Club) Gods after Scheffler tossed a driver just a week ago at LACC while choosing a driver head at the U.S. Open.
The man will be OK heading into the weekend but will certainly have to overcome a little humiliation. It does make us feel a little better that even the best golfer in the world can do something as silly-looking as this. It's not going to make us play better, however, it may make our blunders feel a little less terrifying. If Scheffler can do it, we can too!