Scotland: The Home of Golf ... And Elvis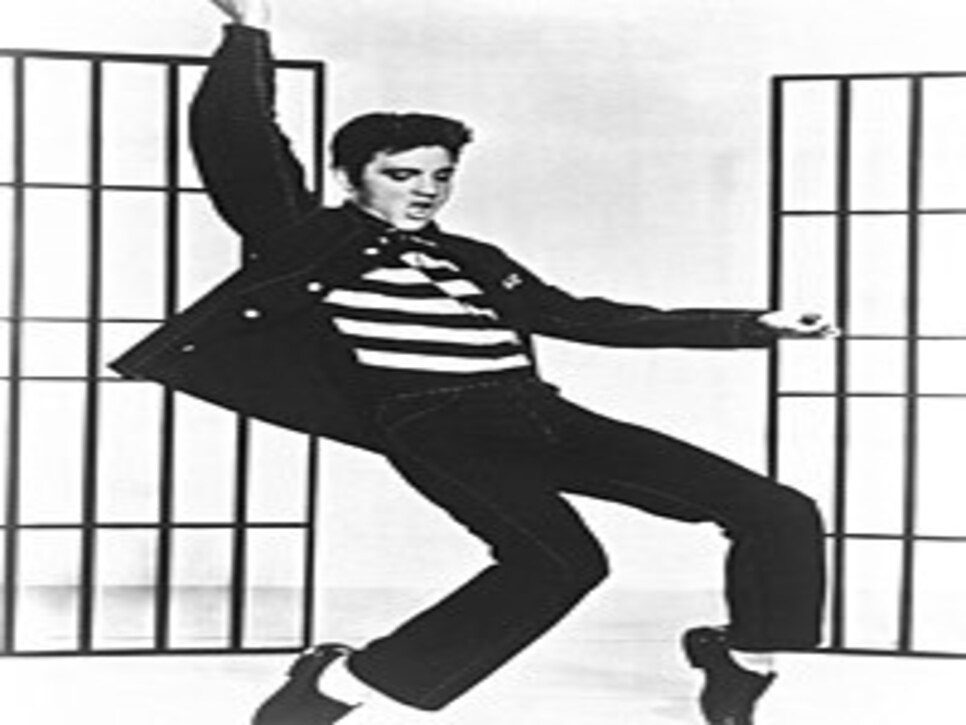 Thursday, Aug. 16, marks the 30th anniversary of Elvis Presley's death. What's that have to do with golf? Not much. It's doubtful Elvis ever wondered how his hip action on stage (see photo) could enhance his power off the tee. His most enduring link to the game seems to be a fondness for racing around Graceland in golf carts.
Presley himself apparently only set foot in Scotland once, in a brief stopover at Prestwick airport in 1960 en route from his military service in Germany. No word on whether he managed to squeeze in a few holes at nearby Royal Troon or Turnberry.